Some time ago I bought foam puzzles for girls. Previously, they had a carpet, but after two years and contact with juice, pee, paint, food, vomit and the entire remaining range of substances, it was only suitable for being thrown away. I decided that this time I will try a foam puzzle. I chose a nice colorful and large considering that they were mainly meant to serve as a carpet, and only to play in the second place. The memorable washing day has come. I did not really know how to go about it. So I decided to look for advice on the internet. And horror !! Almost every forum mothers have warned not to buy them because they are carcinogenic!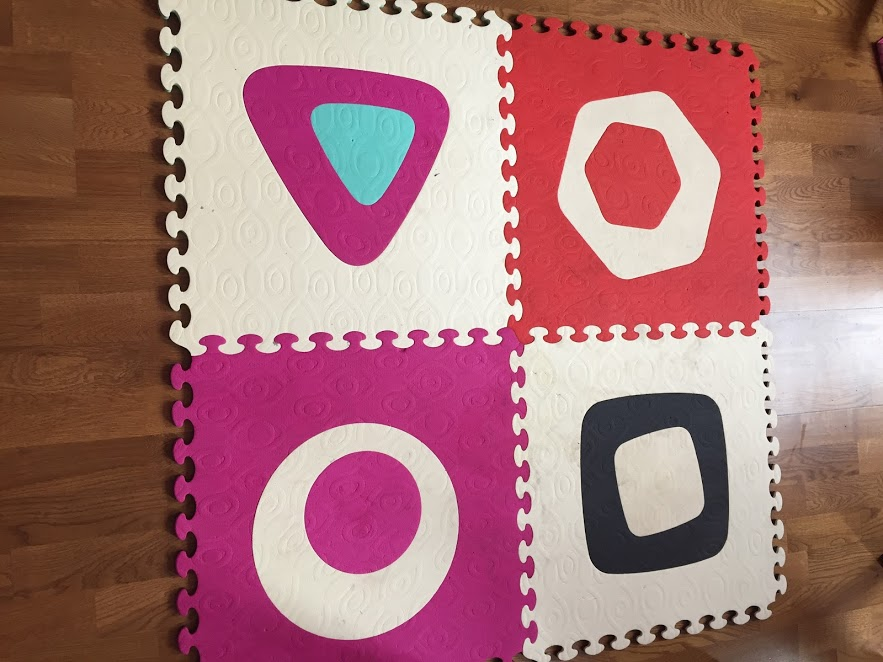 That surprised me. So I started looking for more information on this topic. I fought with my thoughts not to throw them away right now, and on the other hand, now almost everything is carcinogenic and you can not fall into paranoia.
And what are the facts
Foam puzzles may or may not contain a carcinogenic substance called formamide. This substance is dangerous not only during consumption, biting the puzzle, but also when inhaling its fragrance. Puzzles containing formamide have a characteristic, unpleasant odor. This substance may cause rashes, allergies and skin irritations. Toxic puzzles have already been banned in Belgium and France. Unfortunately, I do not know how the situation in Poland looks like at the moment. This situation is probably mainly related to cheaper puzzles produced in China, so you need to be very careful when ordering something, for example, on aliexpress.
What's next with my puzzles?
The first odor test passed positively. But by the way, they lie on the floor for a while, so they can get aired. Unfortunately I could not remember which company are my puzzles, so it's hard to check the composition after such a time. However, most of the puzzles sold in our stores, especially those signed by a brand, are safe so it seems to me that the panic of hay on Polish forums is a bit exaggerated.
P.S.
I washed the puzzle in the washing machine. They came out perfectly clean :)