Every year my 'big fat' family will held a Christmas Gathering dinner at my parent's house. It's nothing grand or fabulous, just my siblings, nieces, nephews, grandchildren and neighbours. Christmas spread the joy and love to each member of the family that brings everyone a little more happiness than usual.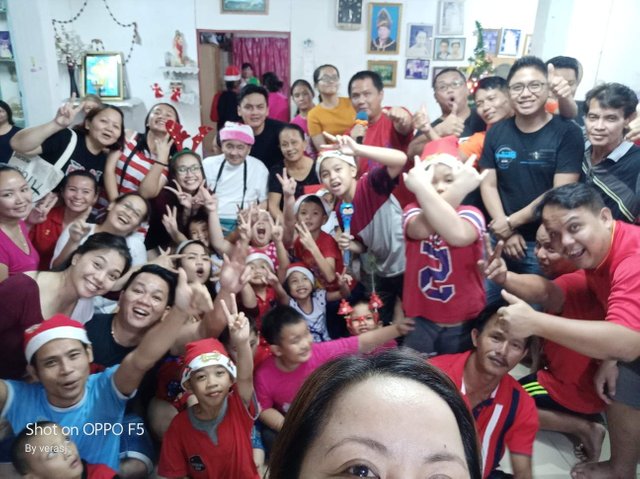 Being around with family, seeing decorations and being home at my parents house where I grew-up makes me so happy. There is something magical about Christmas-time that brings family close together. This is the time of the year we share love, forgiveness and appreciation for one another no matter what else has happened throughout the year.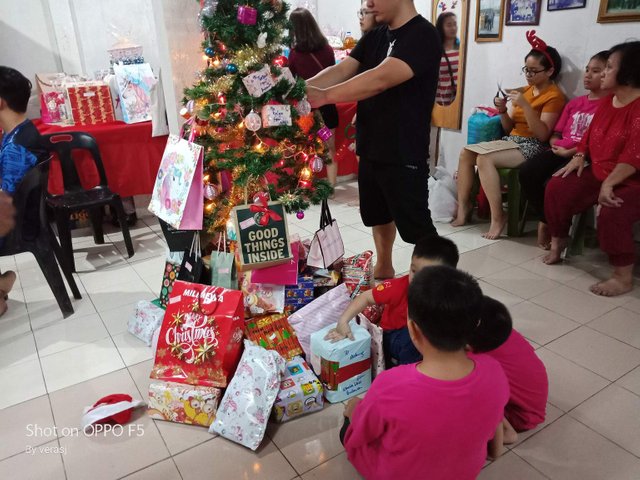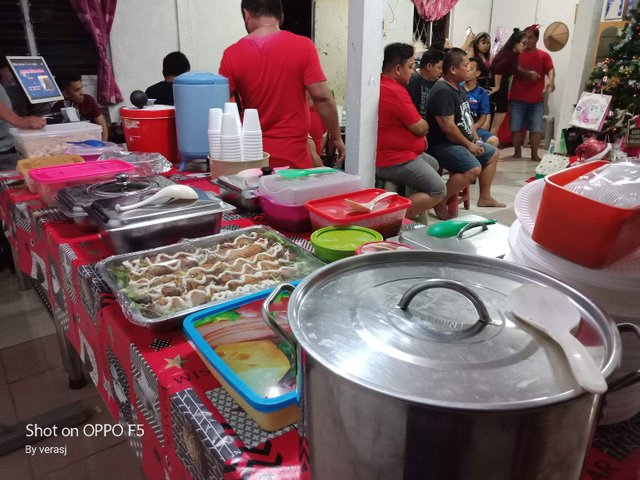 Our party usually in Potluck style where everybody brings one dish to share for dinner. Our party started with a prayer and singing carols before dinner.
This followed by an exchanging gifts among the family members.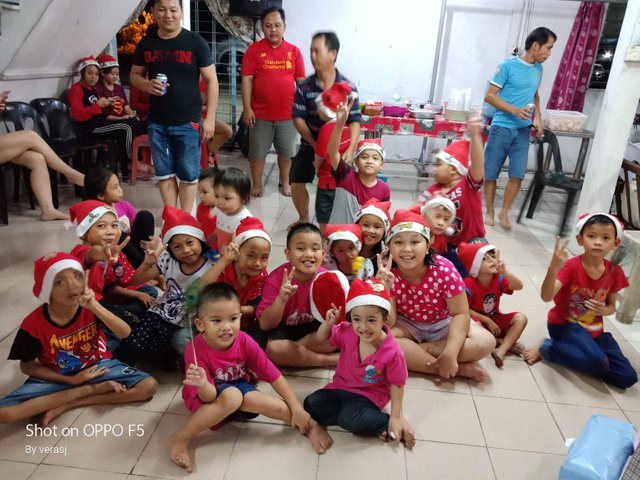 The kids were so happy receiving presents from Santa aka their parent, uncles and aunties.
Next was the 'fun games' for kids and adults. I have so much fun laughing and watching members of my family in action.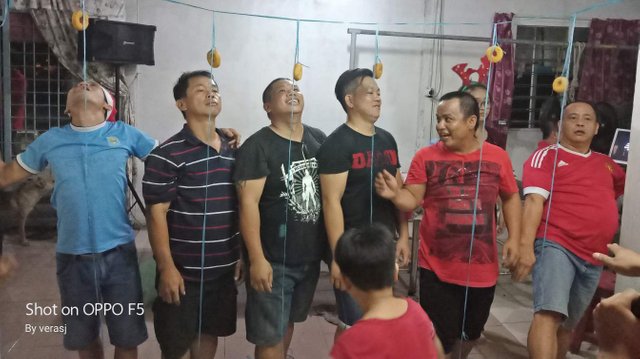 Eating Donut games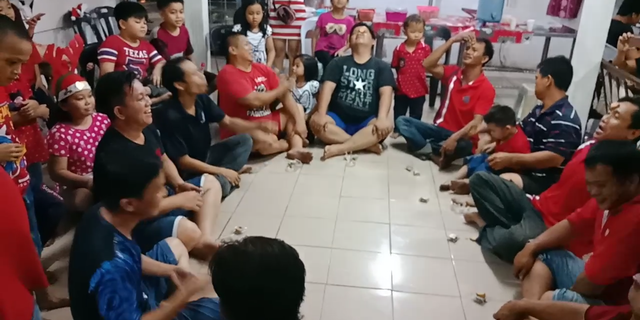 Eating Biscuit games

I am so lucky to have a big family to celebrate Christmass-time. I had so much fun being with them eating good food and laughing together. I say it's the most wonderful time of year!

Cheers!

Posted using Partiko Android