This is one of the cutest things I've seen in days.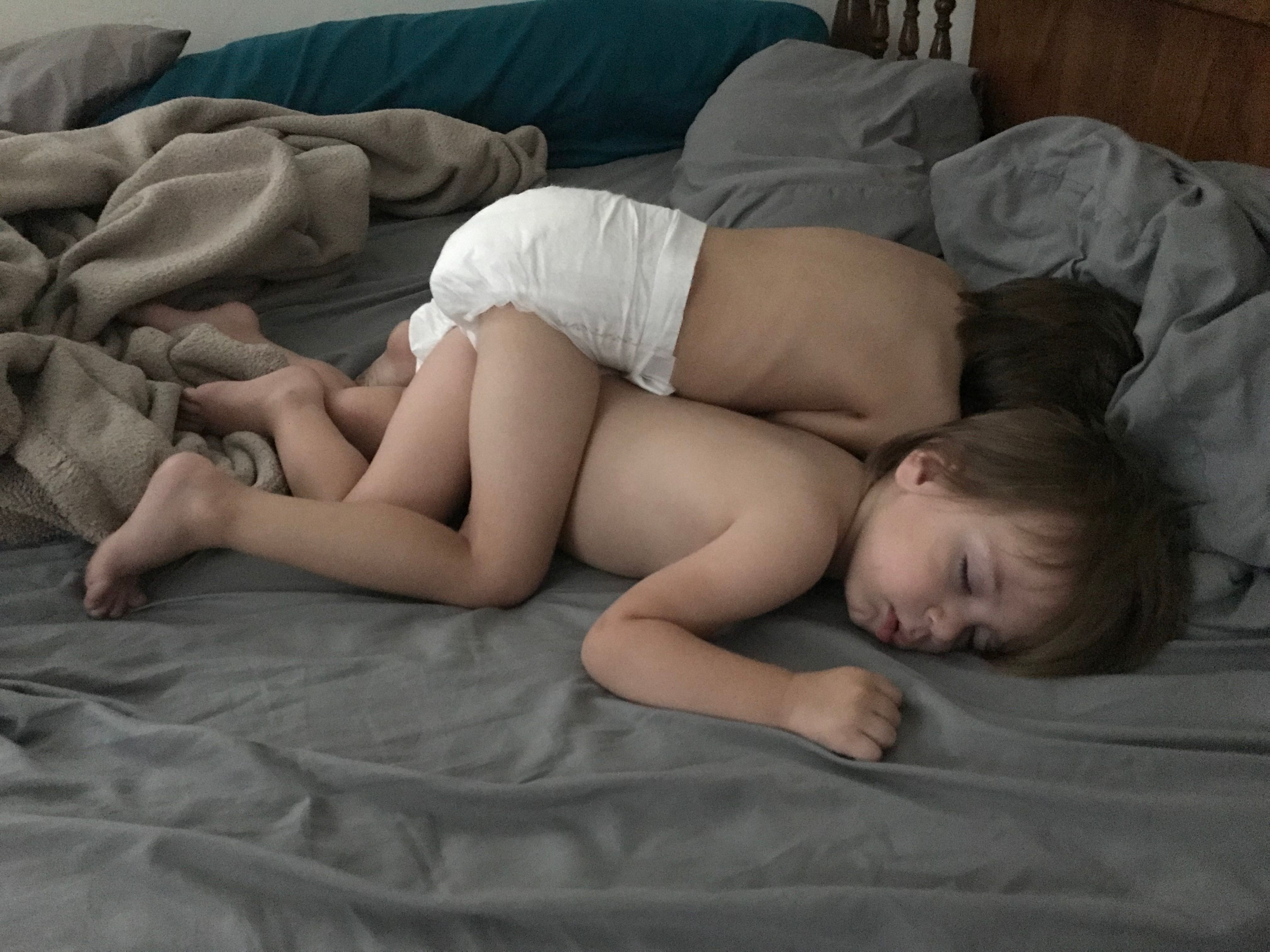 Daniel picks on brother Harvey most of the time, and he doesn't mind using him as a body pillow.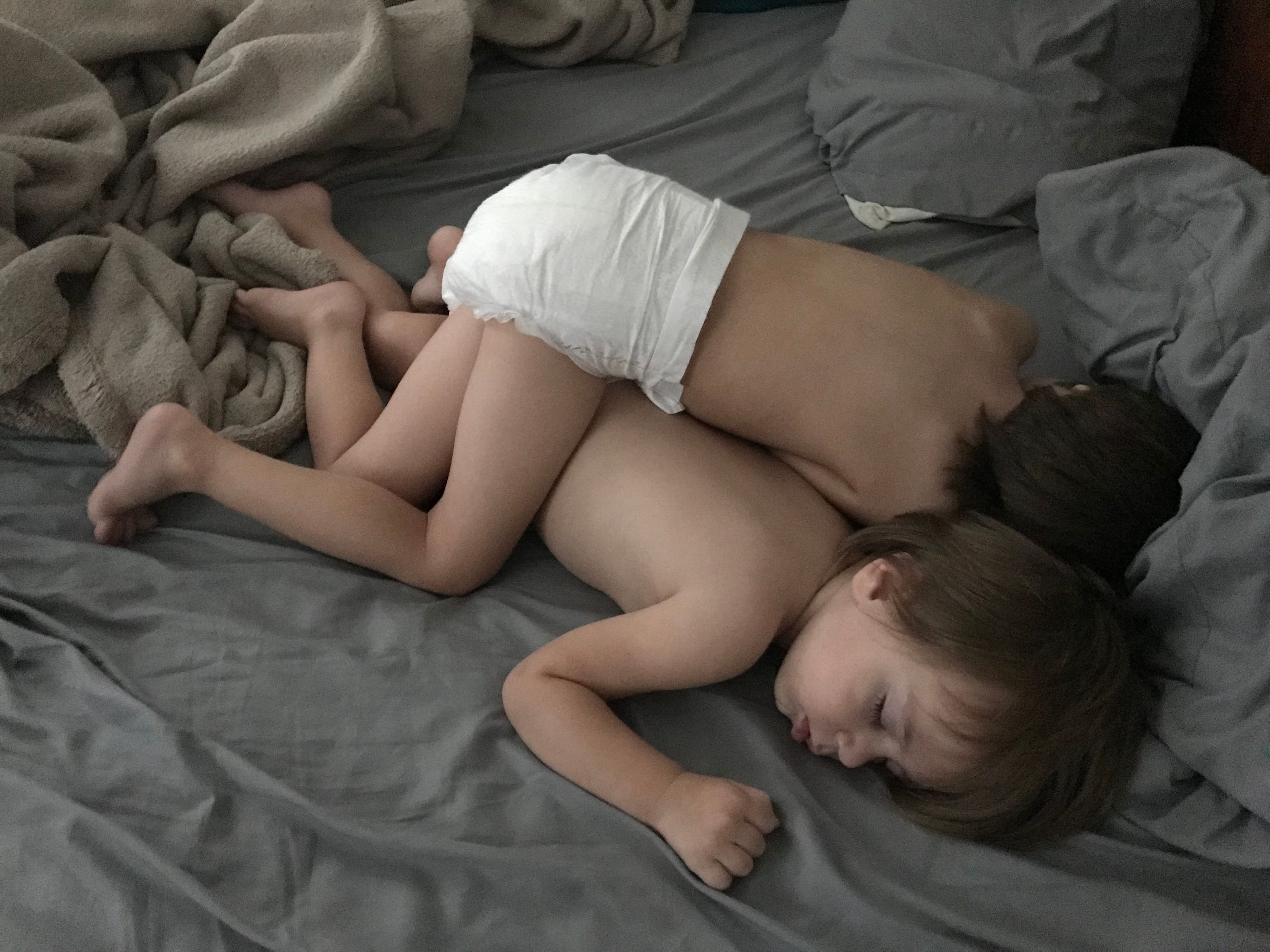 Harvey would have something to say, but he is counting some serious sheep.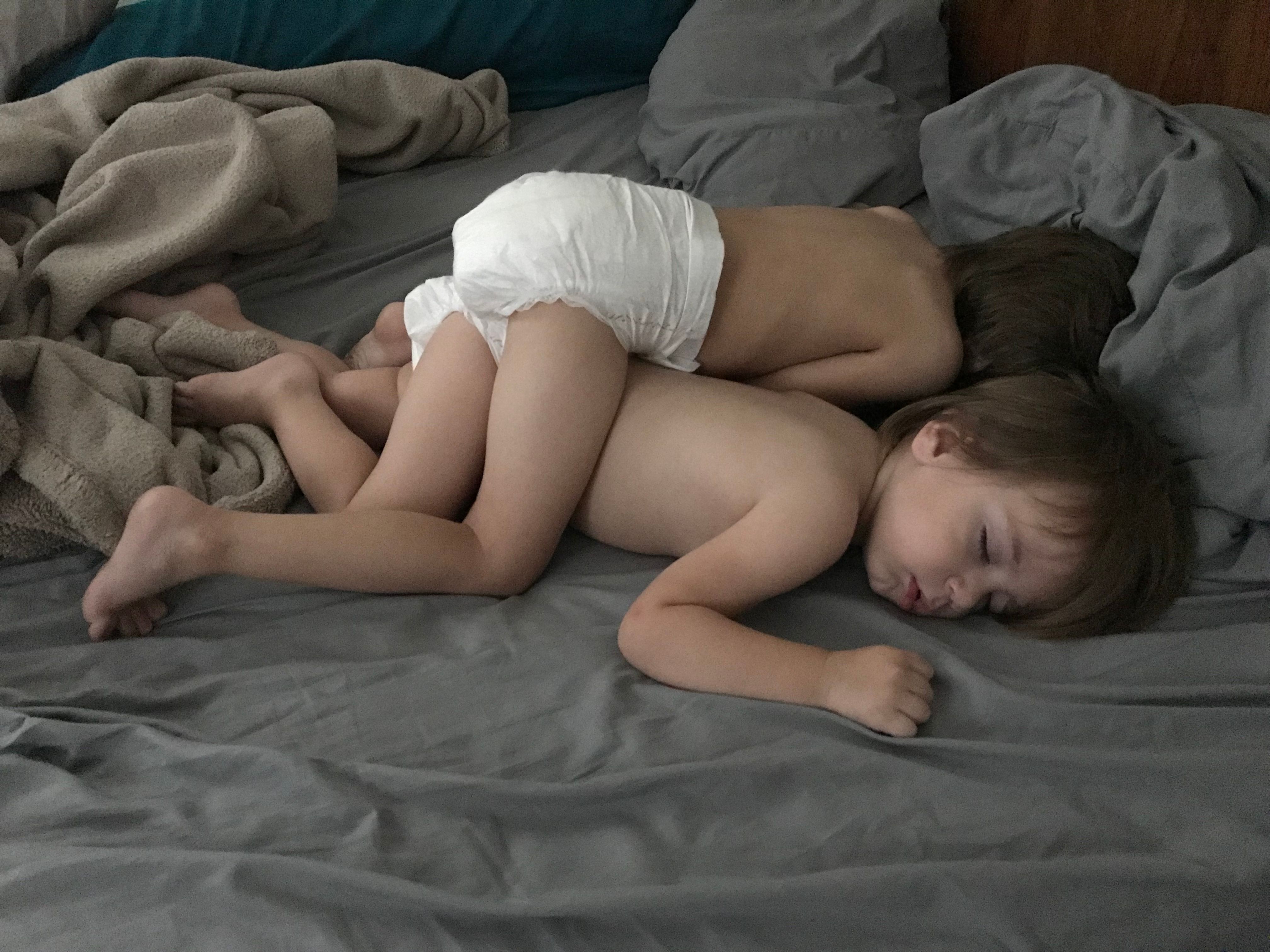 I'm @runridefly, and I love my sons so much.