Costa Rica -- What I learned from traveling with a 4.5 Year Old
I recently went on a 12 day trip to Costa Rica with my 4.5 Year Old Son.
It was the first time him and I had traveled for this long, exclusively. The fact that we were in another country, where he could understand very little of what was going on created a unique experience to test his boundaries.
1. I booked us a red-eye flight (it was the cheapest, of course).
What I failed to think through was the fact that on an international flight, he would have a 10" TV screen with essentially unlimited games, TV shows and movies at his disposal. This is a good thing, right?
NO! He stayed up until 2 AM watching a movie and without turning the plane into a less comical version of Snakes on a Plane, I could not get him to stop watching TV until he fell asleep. He got 5 hours of sleep before we landed.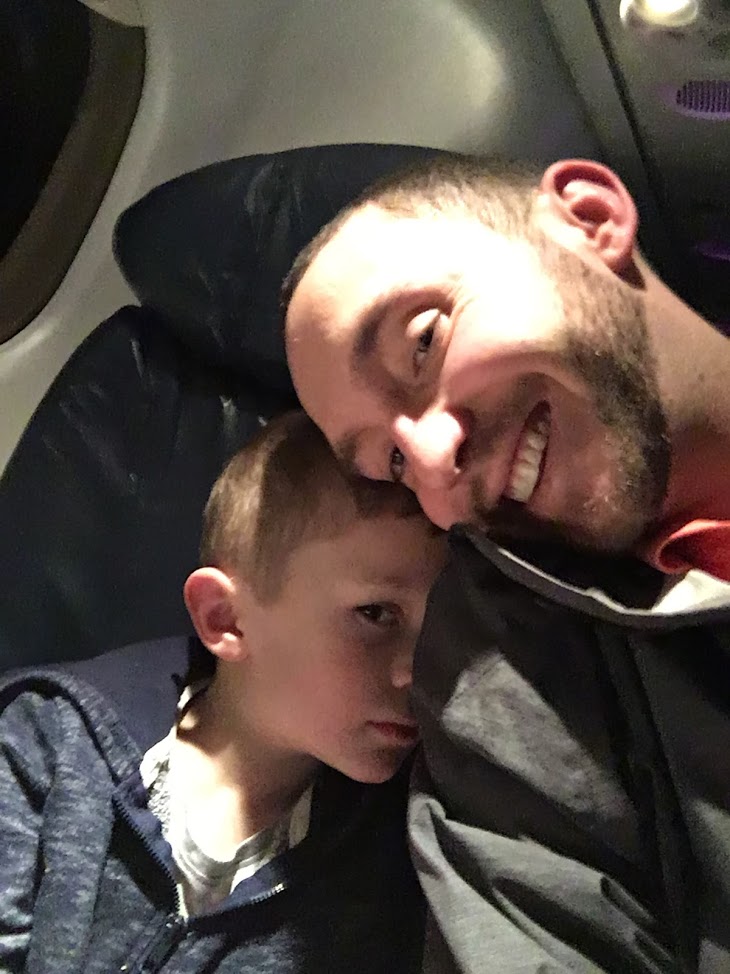 He's not tired at all.
2. Peanut Butter Jelly Time
One of the biggest challenges was keeping the little man fed. He was already out of his comfort zone, not speaking the language, and it was challenging to get him to eat the local food. I thought eventually that he would get hungry enough and eventually cave in, but after a few hours of that experiment I realized that it was going to be better for my sanity (and our trip) to create some options that were familiar to him.
This is when Peanut Butter Jelly time began. I started force feeding him PB&J's. I was fortunate enough to be traveling with my friend and exchange student brother @raserrano. Him and his wife helped make sure that we had a constant supply of PB&J's. Eventually my son said, "do I really have to eat another PB&J?"
It was so bad, he seriously didn't even eat the traditional Costa Rican ice cream. I've never met a 4 year old who didn't finish their ice cream, and my son isn't usually picky!
Anyways, long story short, keep the little people fed with familiar food (PB&J's, fries, chocolate milk, chicken). Treat yoself (and your little people) on vacation. Now, the real trick has been trying to get him acclimated to "real" food again back at home without a side of soda or chocolate milk.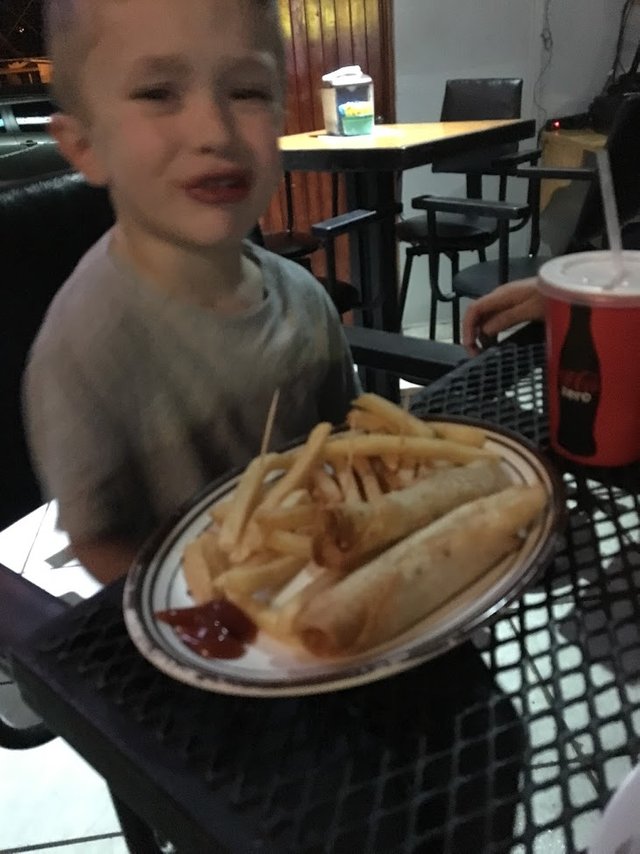 It can be so hard eating tacos and fries...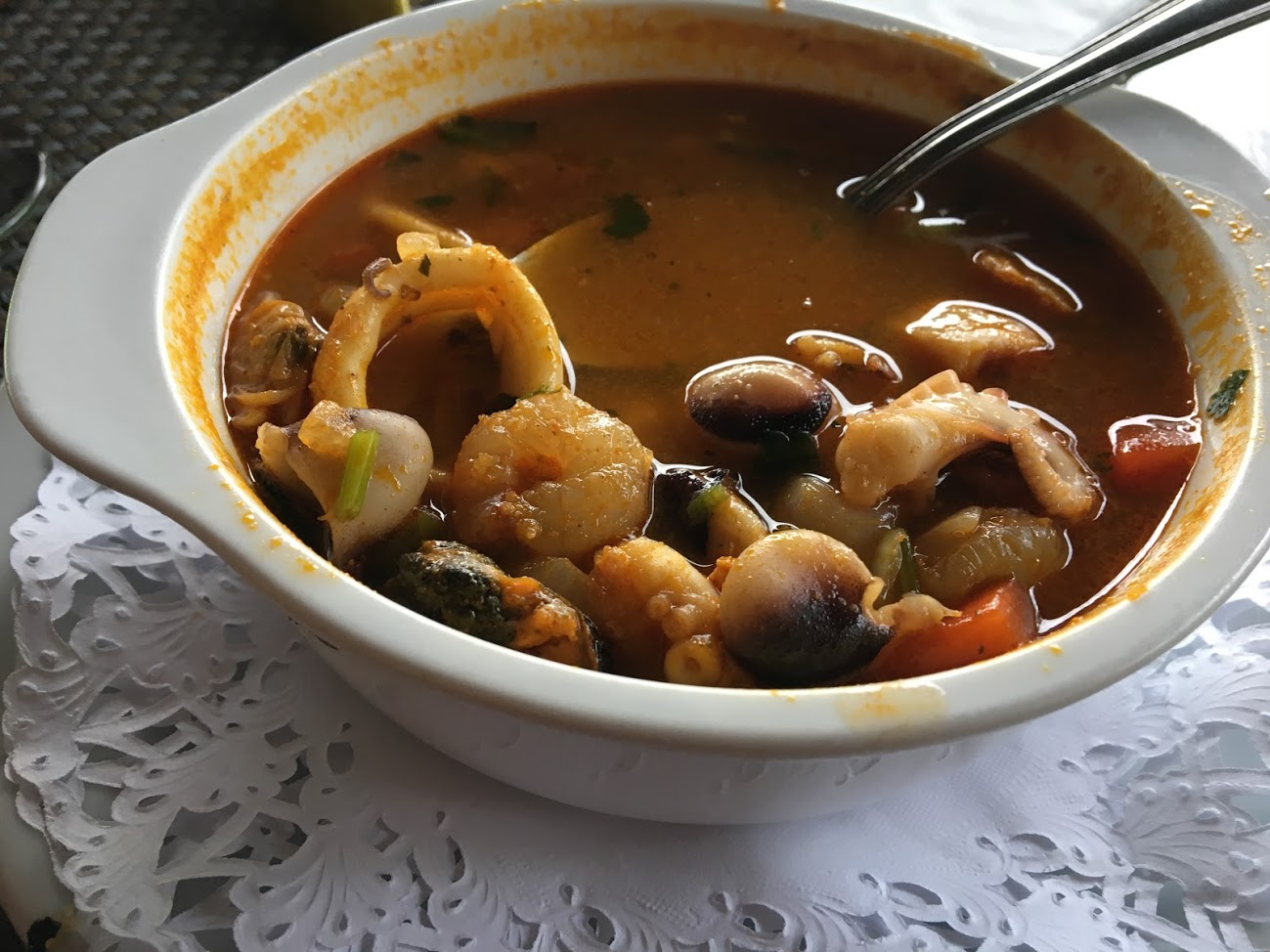 Good luck getting him to eat this seafood soup!
3. Travel with friends
I learned early on in my journey being a single dad that accepting help is necessary. Having a tour guide, translator, and someone that I could constantly trust and rely on when I was there made the trip amazing. I was fortunate enough to have @raserrano, his wife, their families, and other people we met along the way to keep my son entertained. He is a constant busy body, and sitting in the car for 5 minutes was enough to make him bored. However, sitting next to my friends wife kept him entertained, and the little perv even tried to get a little handsy with her :)
I wish that I had bought, or brought, more coloring books and activities for him to do in the car. I used my phone as a distraction tool much more than I liked.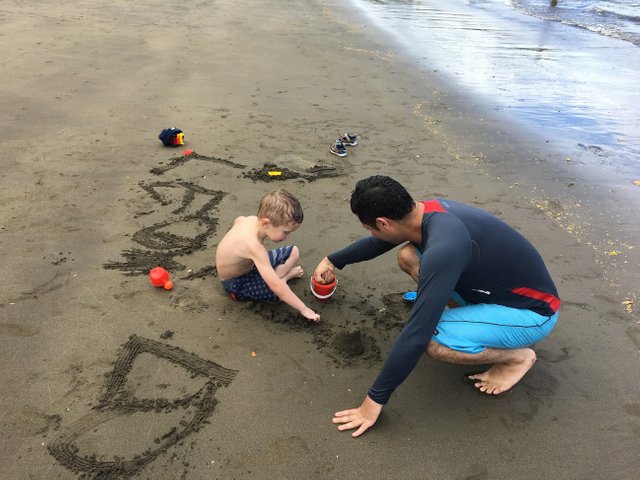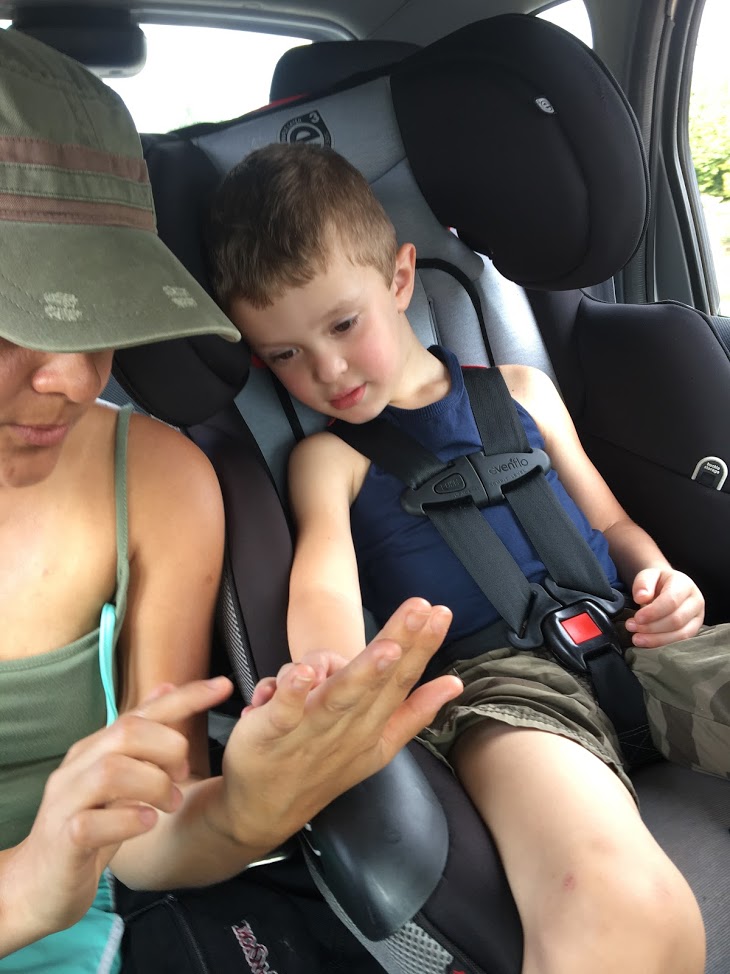 4. Don't have a set schedule
I'm not saying, don't plan out your trip. Just allow yourself to be flexible. I wanted the few memories my son would have from the trip to be positive. When he wanted to stay on the beach longer and build sand castles, we did. When he made a Canadian friend on the beach, we ended up abandoning our afternoon plans and relaxed on the beach so we could play with his first friend in Costa Rica who spoke English. If he wanted to keep playing tag, why not -- we were on vacation!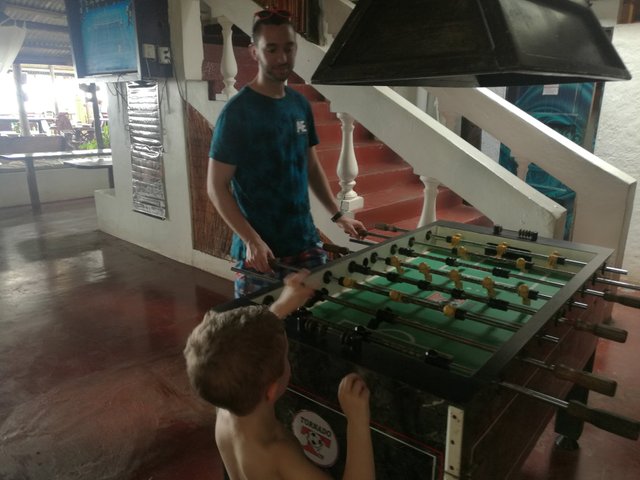 Foosball before dinner!
5. Build in kid friendly activities
In the opposite of the point above, plan a couple things you know your child will enjoy. Beach time, an ice cream afternoon, soccer game, exploring the jungle for creatures, riding on a sailboat, crocodile bridge -- these are all activities I knew that he would enjoy. Another friend I met up with in Costa Rica suggested taking to a jump house. That was a great idea and he thoroughly enjoyed having some time all about him.
My trip to Costa Rica was better than I could have imagined, even traveling with a 4.5 year old. In some ways I was limited in what I could do. There would be no bungee jumping, white water rafting, or zip-lining this trip. But, having a 4 year old with me kept me sober (less hungover) and able to wake up and accomplish things during the day.
Biggest thanks to @raserrano and his wife for the trip I had been waiting for over 12 years. It was fantastic!!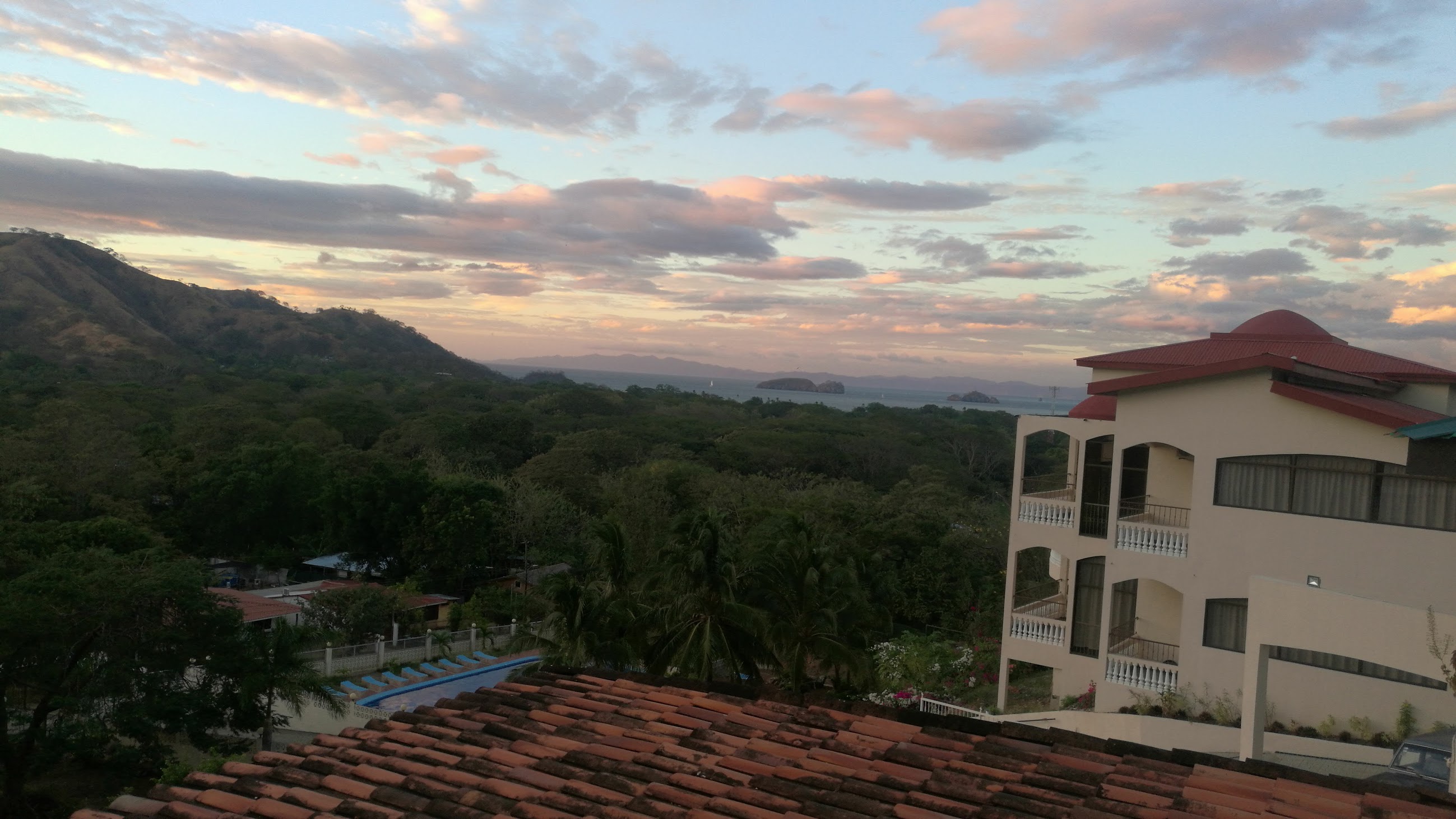 Oh, and thank YOU Costa Rica! And in the words of my son "Adios, mis amigos!"