#22 Teens on the Scene: The Boy Who Played With Fusion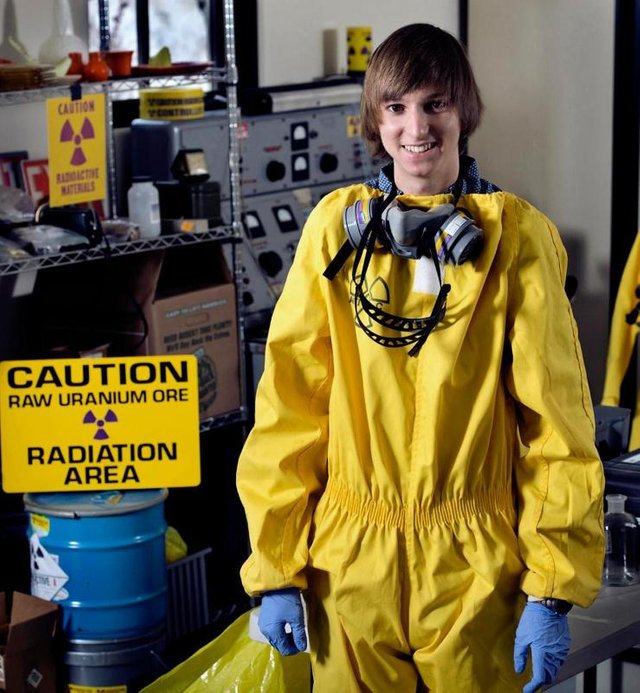 In this Teens on the Scene post, we take a look at a real live "mad scientist." Ha. Just kidding. But there was a time when his parents weren't really sure. When Taylor Wilson wasn't yet a teenager, he was concocting some pretty scary stuff out in the family's garage.
Rather than stifling him, or shutting Taylor down, his parents went to extra lengths to ensure that their son was connecting with mentors who understood more about what Taylor was doing than they did.
That's how Taylor wound up in Reno, NV. Here's a quote from an article that profiles Taylor's life and accomplishments.
Taylor's parents supported his unusual avocation, helped him find mentors, and even relocated the family to Reno, Nevada, so that he and his brother could attend a public school for profoundly gifted children. With the help of supportive professors and technicians in the University of Nevada's physics department, Taylor built his "fusor" and entered it in the Intel International Science and Engineering Fair, the "Super Bowl" of precollege science events. Read more HERE
Curious to know more about what all Taylor was doing throughout his teen years? Check out the book about his life: The Boy Who Played With Fusion.
Meanwhile, enjoy the video of his TED Talk -- one of many that Taylor has presented.