Tornado Clean Up Crew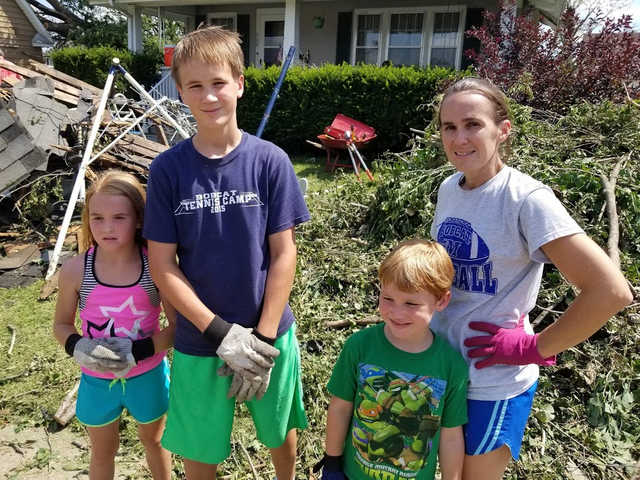 It's been two weeks now since my hometown was walloped by a 150 mph tornado. We're still cleaning up. Here is my family cleaning up one the yard of one of our elderly residents.
Things are progressing slowly, but they are progressing. It will probably be a year before things are completely back to normal, but most services have been restored.