A Morning At The Apple Orchard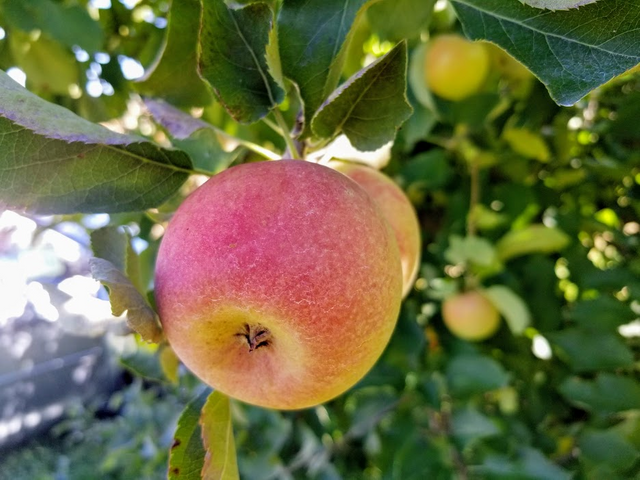 One of my family's yearly traditions is to spend a morning at the local orchard and pick some apples. This year we focused on Jon-A-Gold (Jonathan and Golden Delicious hybrid) apples which we will use for snacking and making Apple Pie, Crisp and Sauce.
We also picked up some freshly pressed apple cider and locally harvested honey. I'll leave you with a pic of the apple harvesting crew in action.