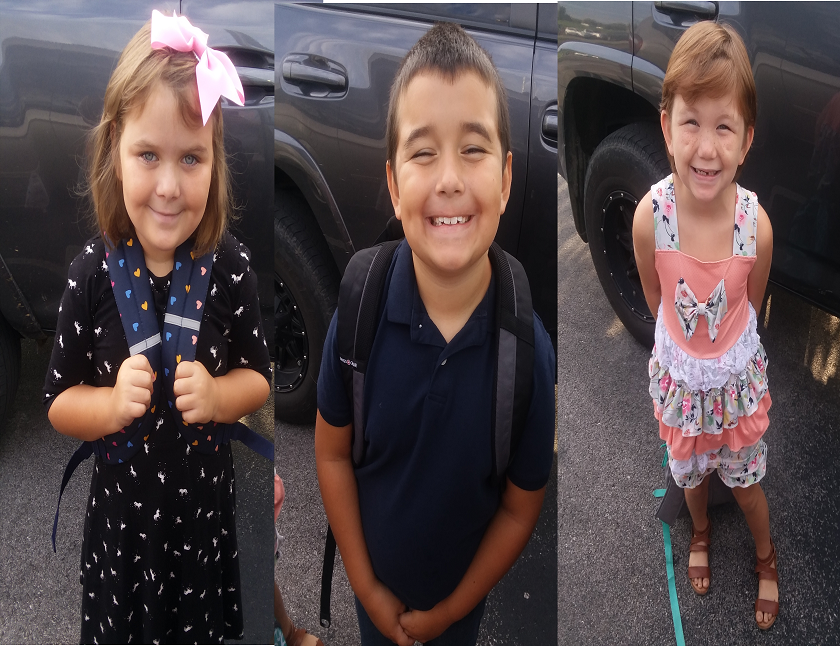 ---
This is the first year of public school for the two kids on the left. This is Mashayla's second year of school. As you can see all three are very happy it is school picture day.
My daughter had to wear a bow(she is all about accessories) and it took us longer to decide on a bow than it did the outfit. She has about 20 different colors of bows because she requested a bunch of Jo Jo Bows this year and we obliged.
I tried to get my son to wear a button up collared shirt but he insisted on wearing something "comfortable". My friend gave him the nickname "Little Man' when he was an infant and he has preferences that remind you of someone years older than him. He hates to wear underwear, loves a fried egg and toast for breakfast, and loves to mow. I think he may be a 60 year old in a 8 year old's body.
Mashayla just loves school and being around people. I was concerned about the lack of sleeves on her dress but my wife assured me it is within dress code. The dimples that appear when she smiles are absolutely beautiful.
I am looking forward to seeing all their pictures!



---