"I hope you smile, laugh, and maybe even learn something that will help you along the way to happily-ever-after."
― T.N. Carpenter, Along the Way to Happily-Ever-After . . .: A Humorous Guide to Weathering the Newlywed Years and
Creating a Happy and Lasting Marriage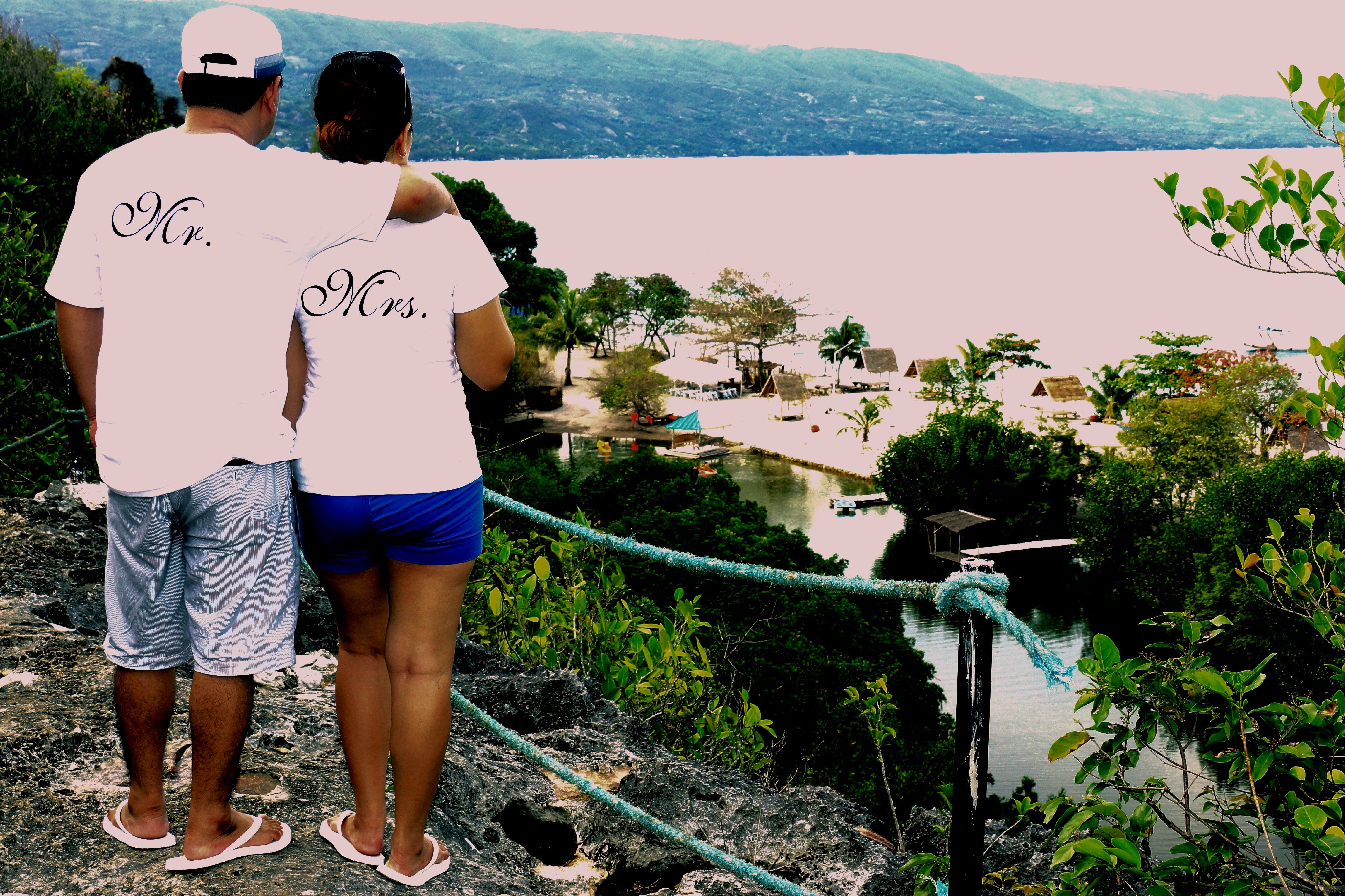 Here we are feeling we are on top of the world wearing our couple shirt as the newly wed as we overlook the lagoon of Sumilon Island. We were newly wed then and about to start a new life of being married as husband and wife.
It's a good thing for us that we start our new life in a very reclusive place away from the others and all kinds of distractions in life. Our life of solitude here is like having a long retreat laying our plans for the future.
It's totally a different feeling when you are a newly wed. It's full of happiness, excitement and and enthusiasm. Nothing beat those feelings, not even christmas. It's like feeling that you were the only people in the world. You never think of other people but instead your mind is preoccupied with your partner. How selfish is that?
I don't think it's weird to be in that state of thinking because that is what it is when you are deeply in love with someone. You forget about yourself but instead you give your total self to the welfare of your partner in this case my wife. And for me this is the true meaning of altruism. A total self sacrifice. You give yourself to the other for the sake of love. Not minding your own not even in death. Because that very kind of love will spring into new life rather than death.
In the end, the happiness and the willingness to give your life and love, especially to someone you love, is more worth rewarding than anything else. What is love if it is not being shared with? It's an empty love but love that is being shared with someone you love is the greatest love among the love there is.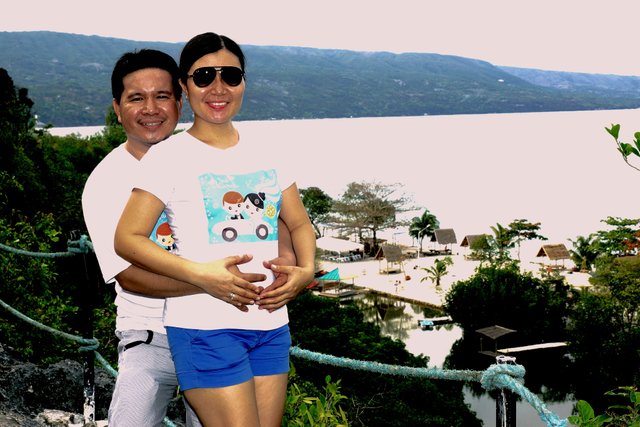 Here we are full of love and full of smile as we formed our hands together to make a heart. We put our hands together not in our hearts but to the womb of my wife.... because the fruit of our love, the seed of our union, our first child is coming. We sent our messages of love to him as we waited for him to be born in this world.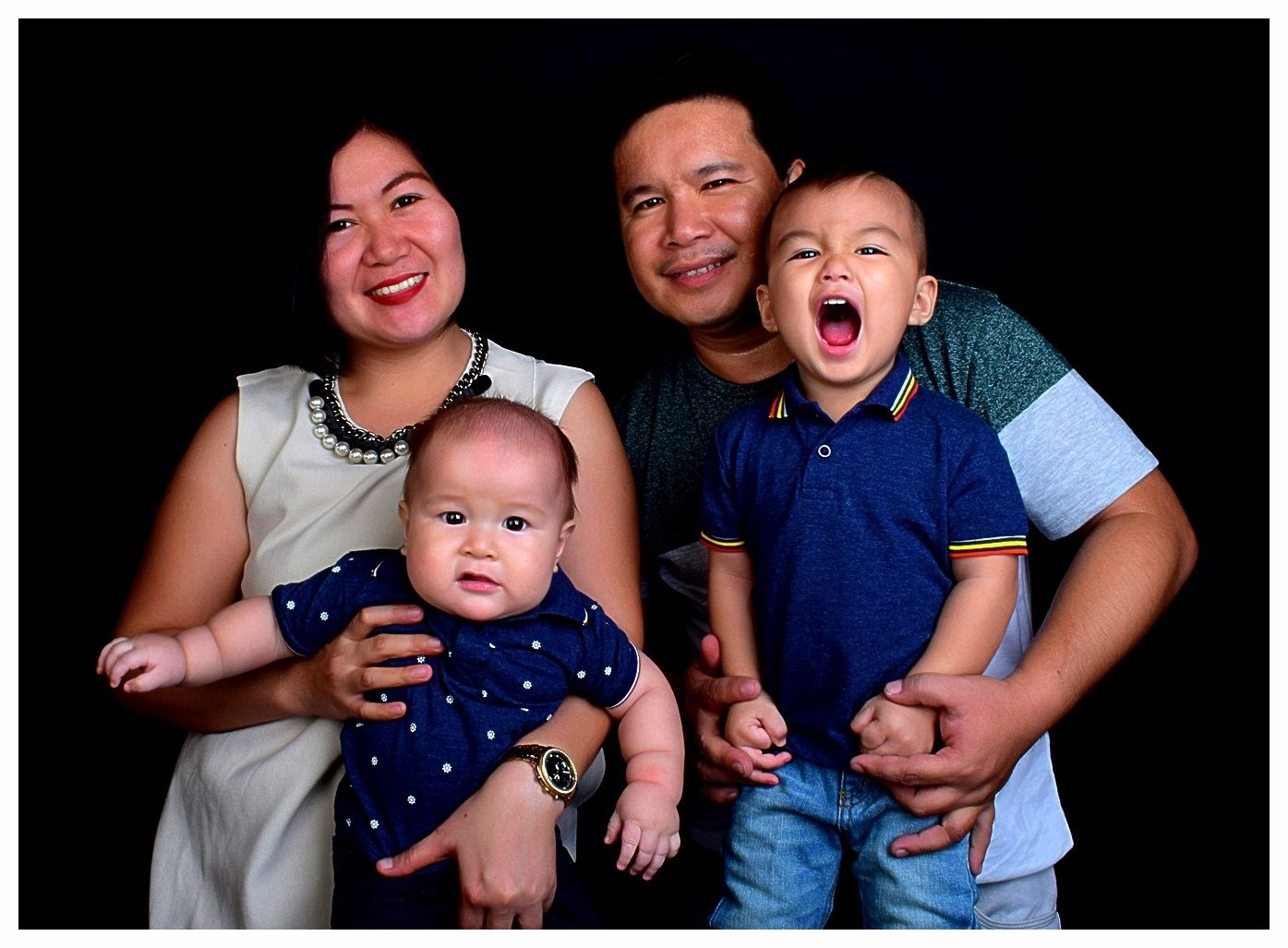 And so here we are today no longer just a couple...but a happy lovely family that lives ever after.
Thanks for dropping by.
Love you all.
God bless.