Do Those Silly Little Slogans Actually Work?
If you have a television, radio, the internet, or eyes, I am sure you have seen a sign or slogan aimed at thwarting bullying.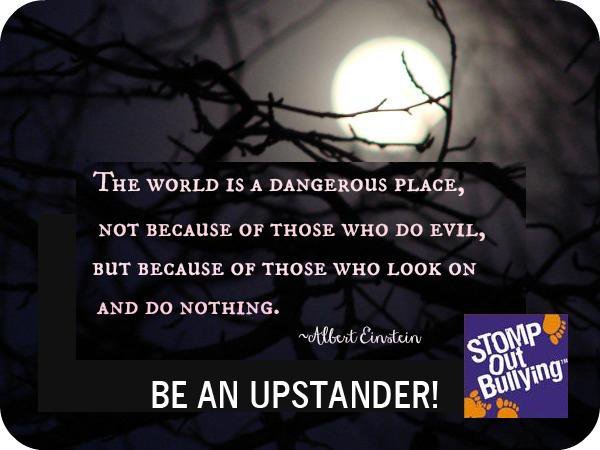 Although they may seem cliche, silly and useless, I can tell you first hand that these positive messages are essential today. No I am not a bully and I don't think I am being bullied (by anyone except my 12 year old daughter... but she is just kidding... I think). But I do see the results of bullying every day.
I am a high school teacher of students with special needs. Luckily, my students seem to be some of the least bullied kids in our school. Even though the teens at my school may not be perfect, they seemed to have gotten the memo that it is really mean to bully a kid with special needs.
Unfortunately, sometimes it is impossible to see a person's needs. When someone becomes the victim of bullies, they automatically develop "special" needs. They need to be reassured that they are valued. They need to know they don't deserve the mistreatment. They need to know that it will stop and their lives will get better. They need to know there is hope.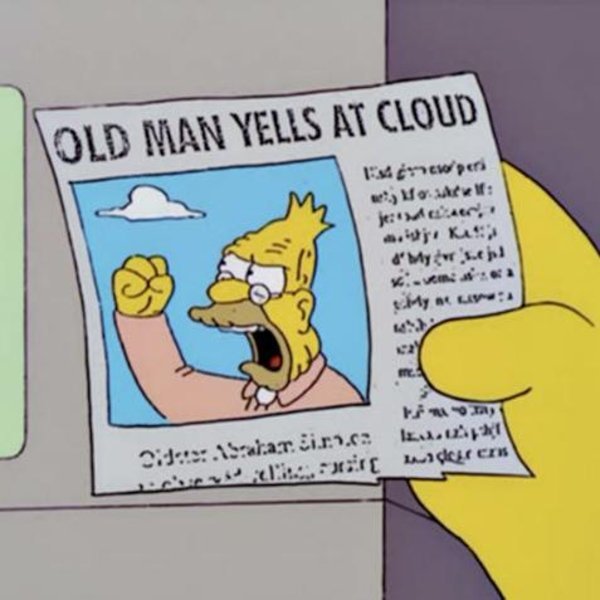 Back in my day, we were all bullied... and we liked it!
I'm a crotchety old guy so I know what many people may be thinking. "Oh these snowflakes need to toughen up. Back in my day, bullies helped us build character. It made us tough."
But things aren't like they were when I was a kid. The bullying now is far more insidious. It is also constant. I bet if you took a poll and asked 100 teenagers if they would rather have their arm twisted behind their back until they say "uncle" or if they would rather have a never ending series of evil social media posts directed at them culminating in a bunch of little assholes writing "You should just kill yourself already"... 99 would take the temporary shoulder trauma. That pain goes away. It is not the last thing you see before you go to sleep and the first thing you see when you wake up. Trust me. It is freaking bad.
This is why the reminders to combat bullying must be just as constant.
Sometimes it sinks in.
Last week, the local junior high held their spirit days. Students were encouraged to wear pajamas, funny hats, dress like a "VSCO girl" (whateverthehell that is), meme day, and of course school colors day. It turns out that kids really aren't into spirit week they were back in the 80s.
Very few students took part. One young lady in particular showed up on meme day with a pair of Shrek ears (I guess it is a meme). When she looked around and saw that very few other kids were dressed for the day, she hid them in her bag. She did not want to risk being made fun of for daring to have a little fun (ironic isn't it?).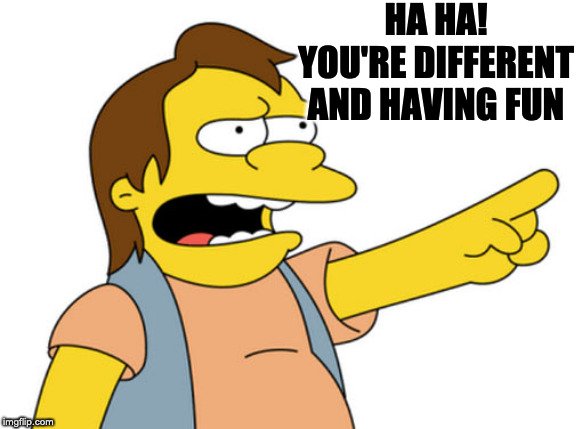 Later in the day, another girl entered the classroom wearing some kind of tinfoil contraption on her head. The students asked what she was doing. She happily replied, "I'm the Ender Dragon meme." Many of the classmates laughed and told her how lame she was for wearing something so ridiculous. Not wanting to give them the satisfaction of seeing her cry, the girl quietly, trudged to the bathroom. When she returned, the tinfoil contraption was nowhere to be seen.
That is of course until she noticed one of her friends beaming in the seat next to hers. While her pal was in the bathroom, this silly little imp had taken her Shrek ears out of her bag and defiantly placed them on her head. When their eyes met, Shrek gleefully asked, "Where's the Ender Dragon?"
The contraption was freed from the backpack and placed on its rightful spot on top of the fun-loving girl's head.
Then the two girls began to chat and laugh. None of the other kids said a thing.
Being an Upstander matters.
It also makes a geeky dad extremely proud.