How I Built My Own Swimming Pool
I wanted a small swimming pool at our house.
My wife and I have purchased many small, cheap pools for our kids, and they usually ended up looking like this.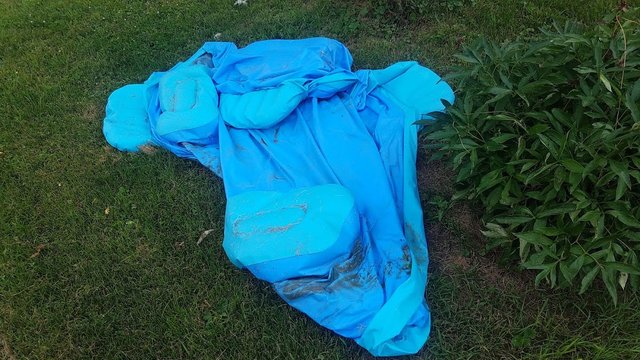 Deflated, no longer able to hold water, then tossed aside.
I didn't want to spend big bucks on a pool kit, so instead, I used materials I already had around our place and built my own custom pool.
I had recently torn down an aged wooden fence in our yard, so the lumber was readily available for reuse. I framed up the walls in four sections in our garage.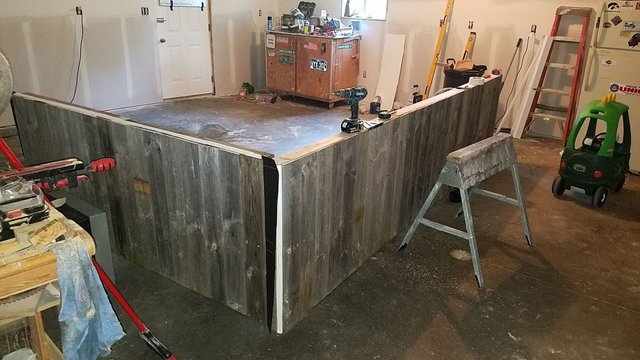 While construction of the walls took place indoors, I was also preparing the site in our yard where the pool would be located. I brought in a large quantity of sand and gravel and worked at building the grade, leveling it, and compacting it. I marked low areas with yellow spray paint, then added sand until I had made a flat platform for the pool to be built on.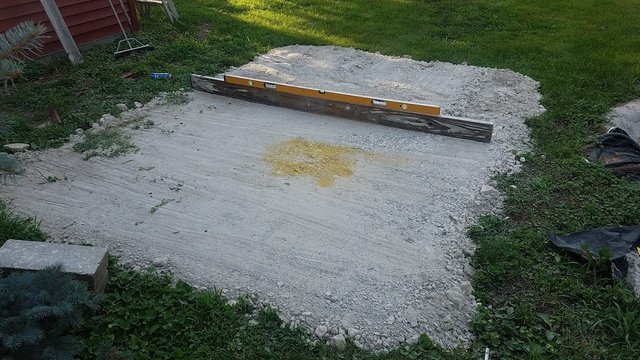 Once the four wall sections were built, I carried them outside, then began building my pool. I used half-inch treated plywood for a floor, then added the walls.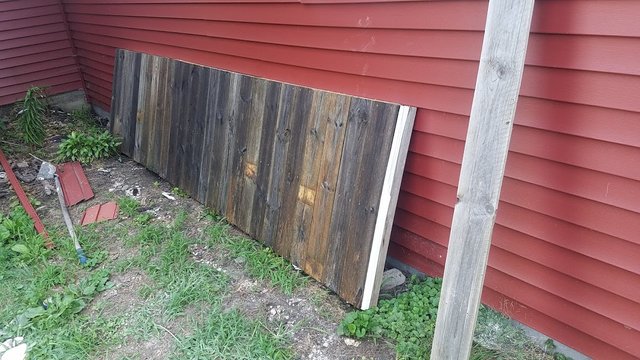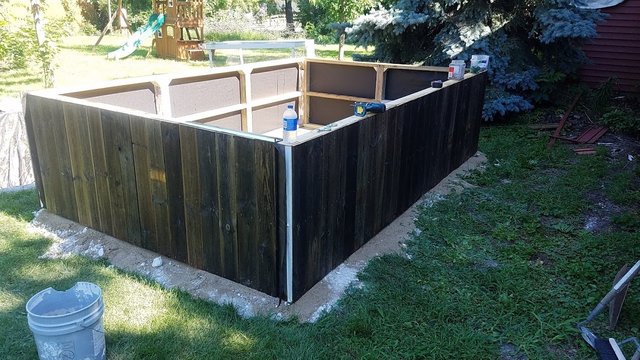 I then insulated the walls, and began lining the inside of the pool. I used sheets of FRP (Fiber-Reinforced Plastic) for the floor, and corrugated steel panels for the walls. I then meticulously sealed all the seams with white silicone and elastomeric roof coating. I installed a drain tube at the bottom of the pool, and an outlet and inlet tube where I would later hook up a sand filter. I even made a LED light with a blue lens for illumination at night.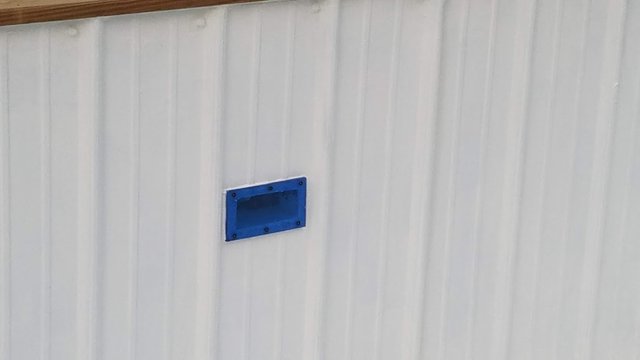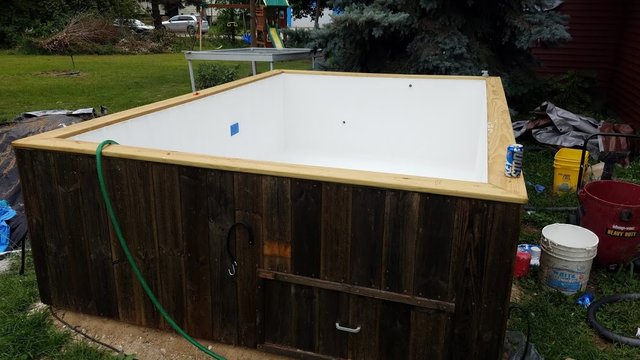 The pool even has a built-in shallow wading area with dry storage underneath.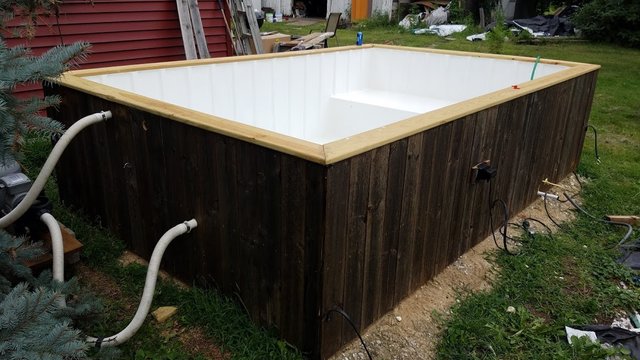 Since our boys are still young (six and two years old), I only filled the pool to about 21 inches deep.
It is still plenty deep for me to soak and cool off after a long work day. The maximum depth I will fill the pool will be 32 inches, which I may achieve next summer.