Canada Day July 1st - Let the Summer begin!!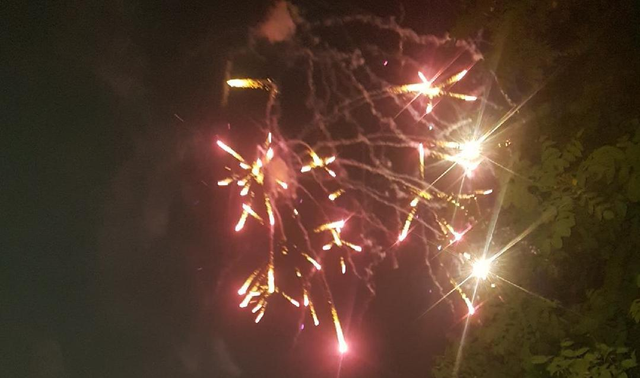 In case you were not aware, July 1st was Canada day. Canada Day is a holiday to commemorate Canada's birthday. The moment when Canada became its own official country and was no longer part of British rule. Canada Day is a time for celebration and family. There are typically activities and events going on in cities and towns all across the country. People gather at concerts, festivals and in backyards to show their Canadian pride and to let the good times flow. Canada Day is also the unofficial kickoff to summer for us as the kids always finish school a few days beforehand.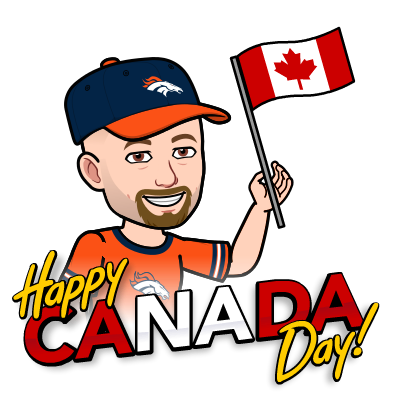 Living in Ottawa, Canada's capital, there are many possibilities for spending your time on Canada day. There is a massive party at Parliament Hill every year and downtown Ottawa that sees an average of 300,000 people attend. I have done this with my family and as much as it is fun, it can be highly stressful. Packing that many people into the same streets and parks make for very hot and cramped conditions. For the past several years we have turned to the backyard BBQ and inviting friends and family to the house. A decision we will never regret. Once noon hits the people start to arrive and the day is filled with good conversation, great food and cold drinks. The cold drinks were a huge must with the crazy heat this year. You can see the sweat on my head in this picture and that is just sitting around enjoying a beverage.
The heat was almost unbearable but we toughed it out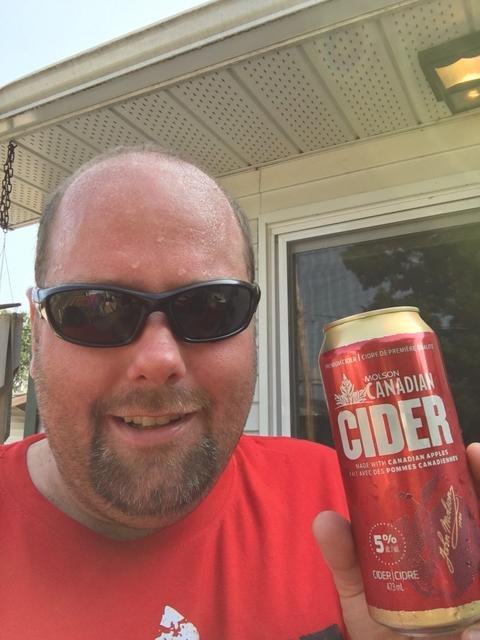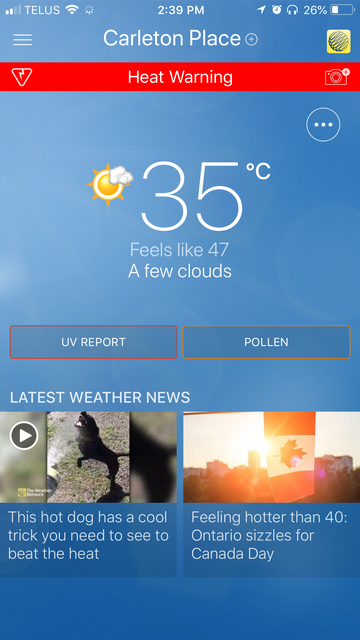 This year it was crazy hot as Ottawa was experiencing a record-breaking heat wave. The temperatures were in the mid to high 40's Celsius with a high of 47 degrees at mid-afternoon on Canada day. This is roughly 113-115 Fahrenheit. Usually, we will take the kids down to our local beach where there are face painting and music and other small attractions but with the heat, we decided to stay home for the entire day. This was an easy decision as we just finished putting up our new pool that morning. We were given a pool from family and this is our first summer ever with a pool in our backyard. Needless to say, it was a huge hit with the kids. In fact, they couldn't even wait for it to be full to get in.
Didn't even wait for it to fill. Thank goodness for great water pressure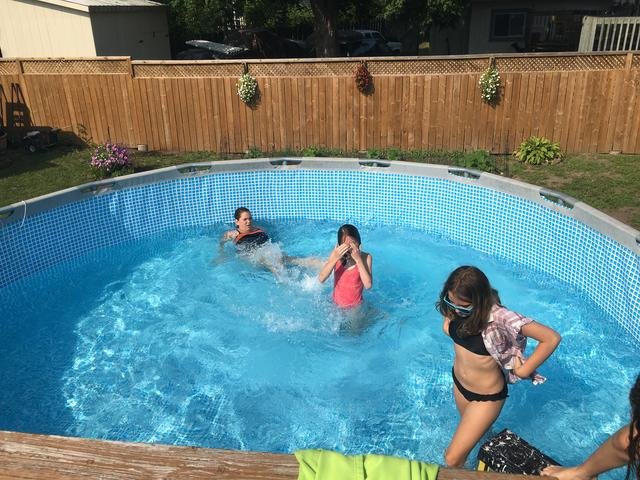 The amount of food prepared was enough to feed an army. We tend to go all out on Canada Day. The main dish consisted of pulled pork and turkey which was accompanied by a plethora of salads. We had two different pasta salads, potato salad and bean salad. Plus, we had deviled eggs, a family favourite. There was also chicken wings and make your own poutine all cooked in the outside fryer. There is never a sit-down dinner on Canada Day. The food is all put out and people can pick and take as they are hungry. Most people start with a big plate and graze the rest of the night.
Here are some pictures of all the food that we were enjoying:



BBQing Turkey thighs for pulled turkey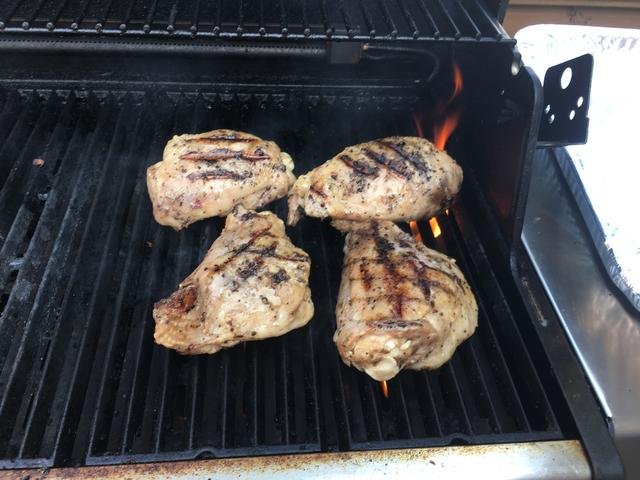 The Fryer Rockin out the fries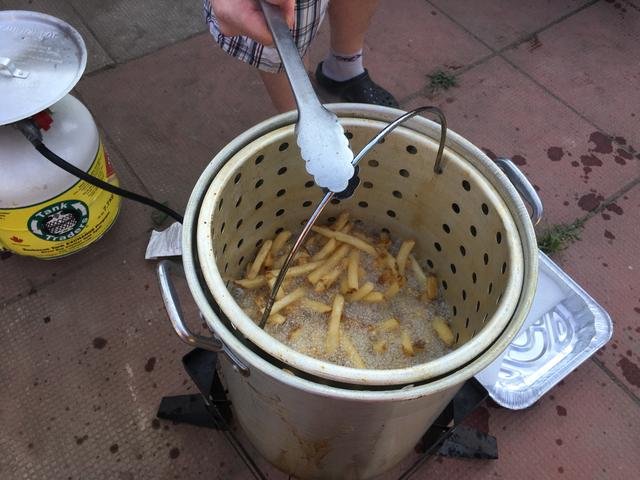 Get your Poutine on!!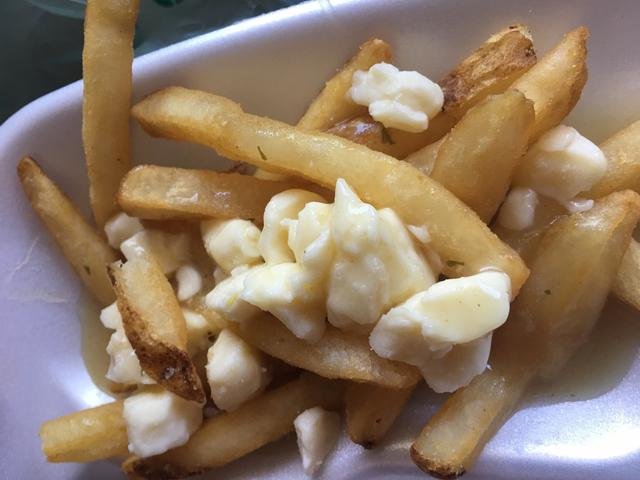 Ain't no thing but a chicken wing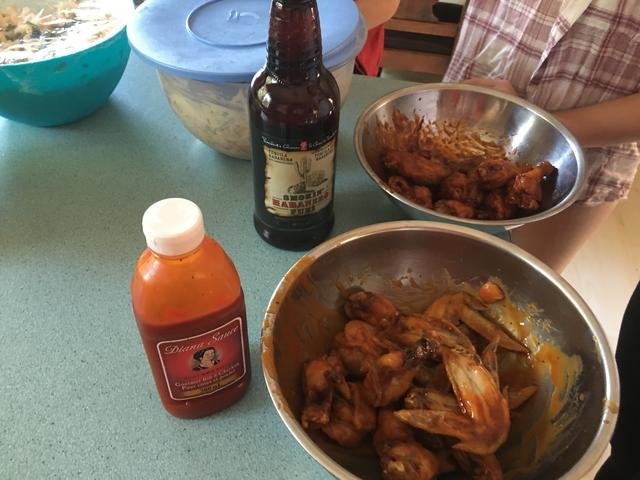 Salads Galore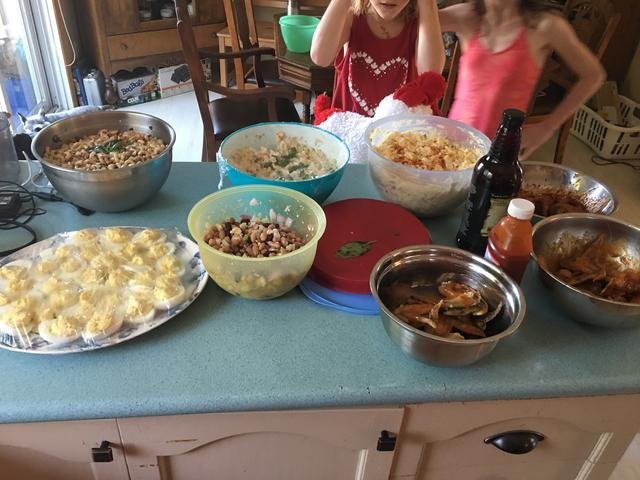 Mmmmmmm Pulled Pork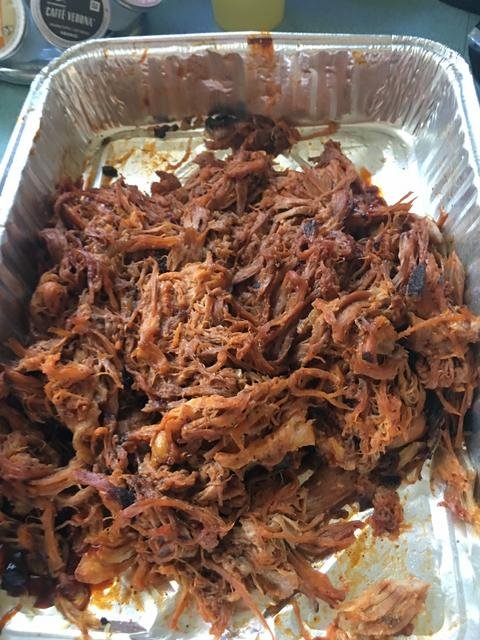 The plate of champions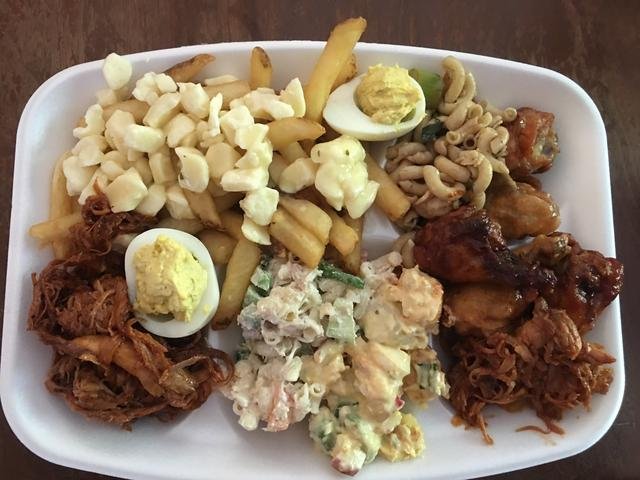 The night always ends with us piling all the kids into the van and heading down to the beach for the fireworks. They usually start as soon as it is dark. It is a great cap off to an amazing day. This year the fireworks were one of the best ever here in our little area. It seems like they outdo themselves every single year and just keep getting better.
Bring on the fireworks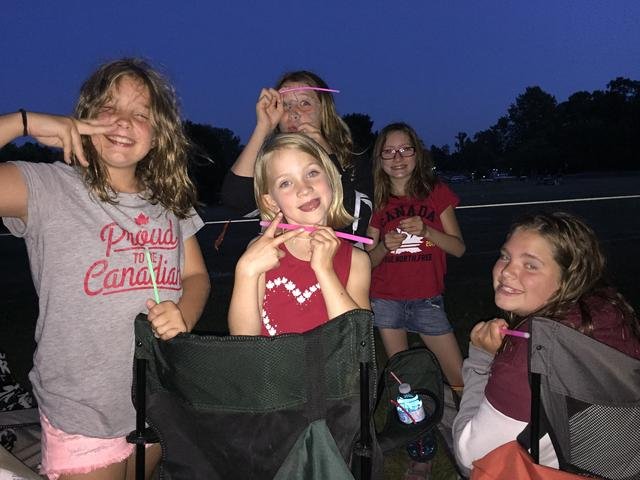 Getting Comfy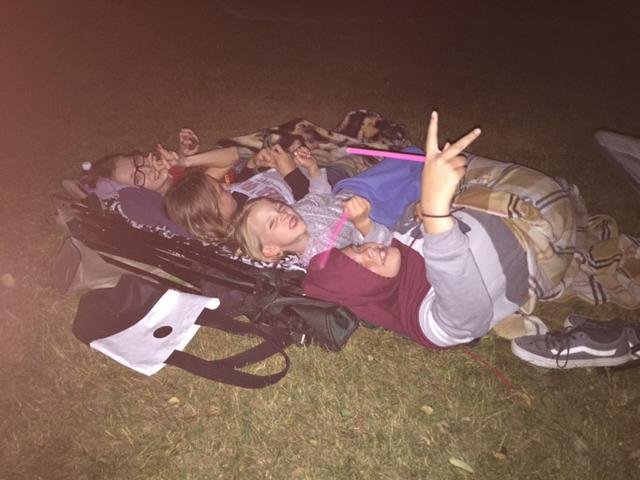 Beauty in the night sky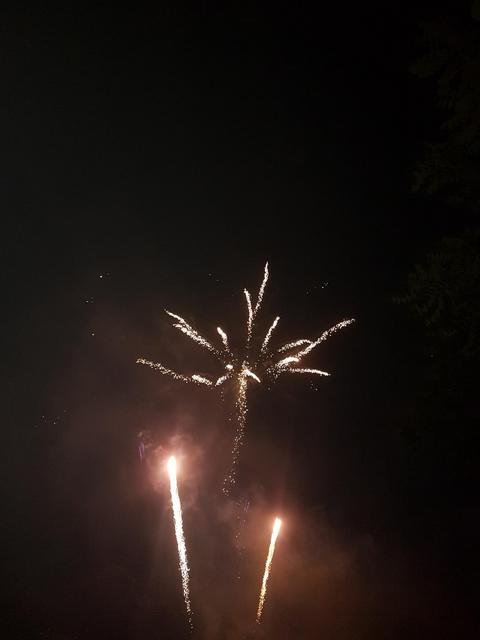 By the end of the night, the kids are exhausted but still going strong. We head back to the house where the kids chill out before heading to bed and the adults enjoy a few more beverages and a couple games of cards. We are already looking forward to next year!