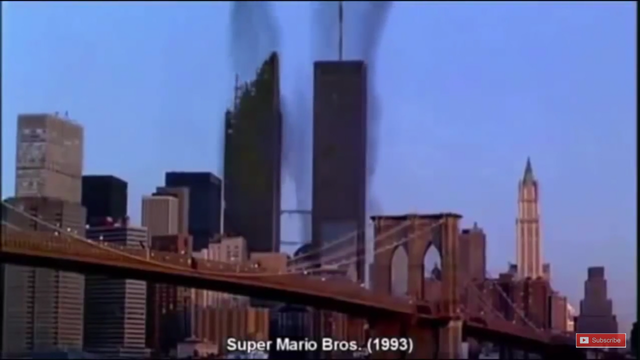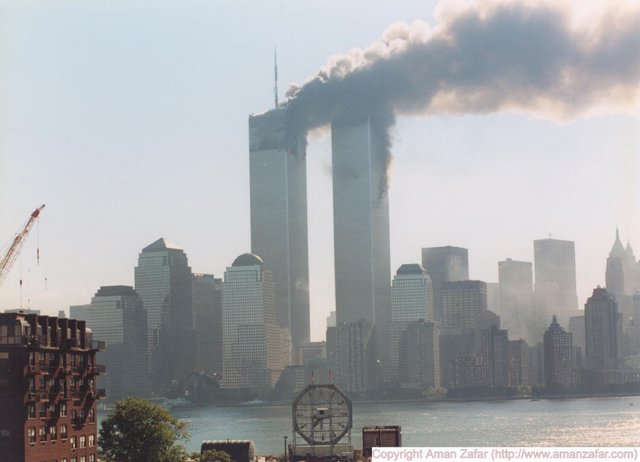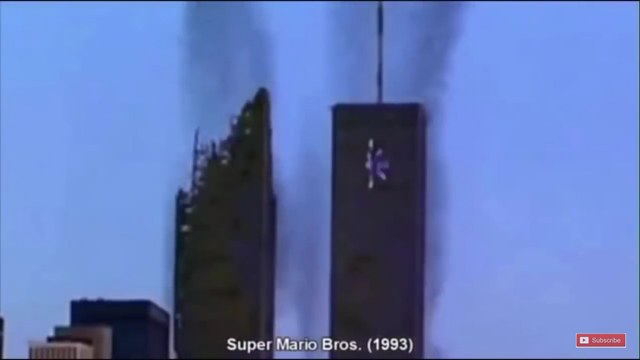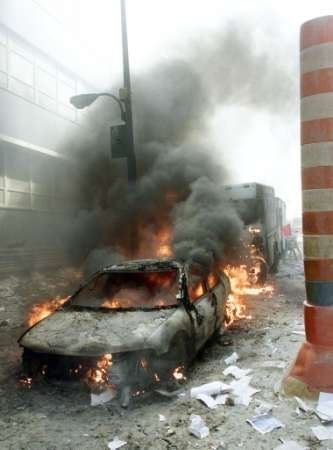 Cars were completely burned out but the paper underneath them didn't burn???? We saw the same strange anomaly in the California wildfires.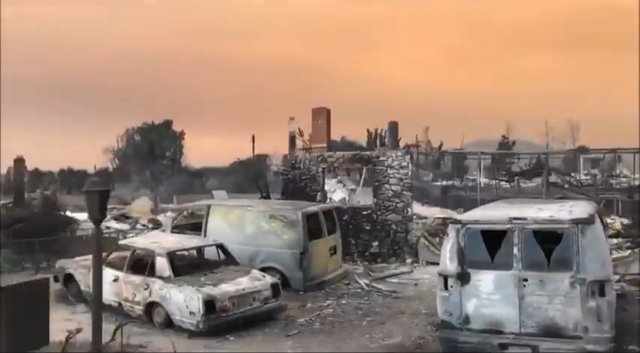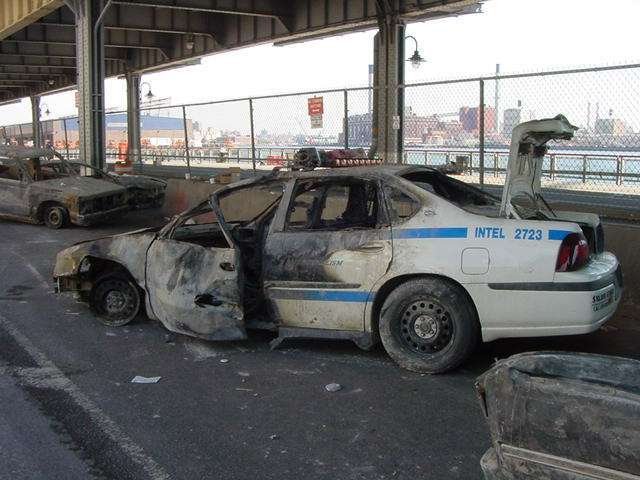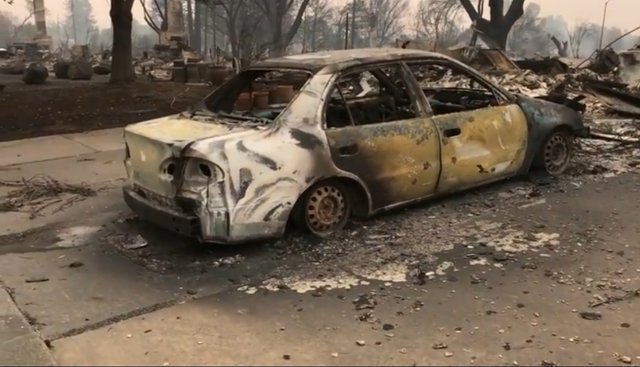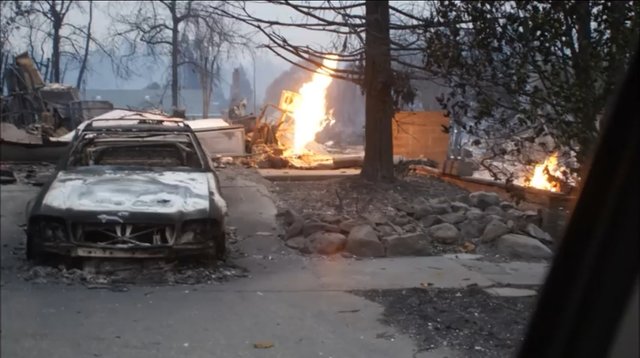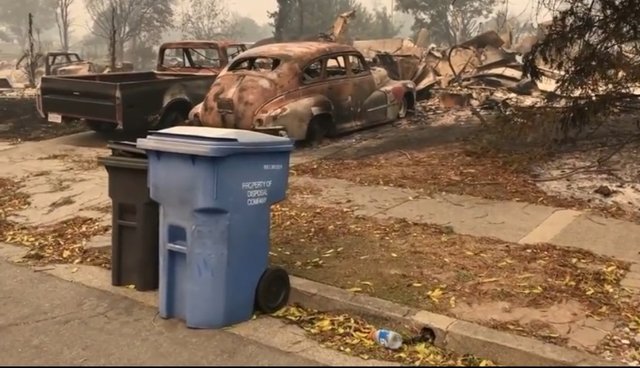 If you want to know what really happened on 911 go here... http://www.drjudywood.com/wtc/
Look at this group of houses completely burned to ashes. The surrounding houses and trees were left untouched??? The complete burn goes to the edge of the driveway and not an inch further??? WTF!?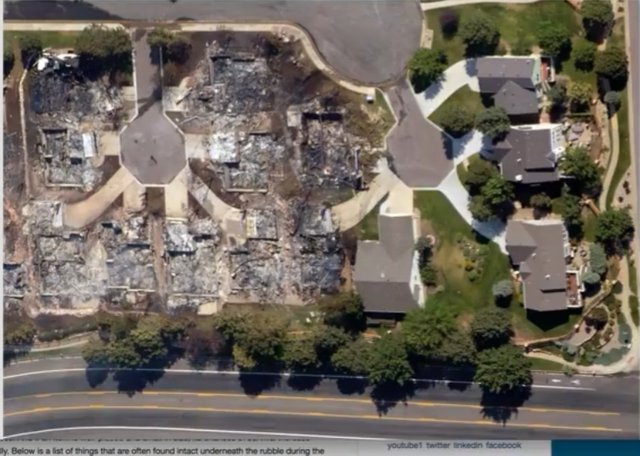 People caught video footage of a blue plasma beam. This could be the process that initiates this strange chemical reaction... Fire is a chemical reaction... I don't know exactly what this process is... It's been described as cold fire or cold fusion???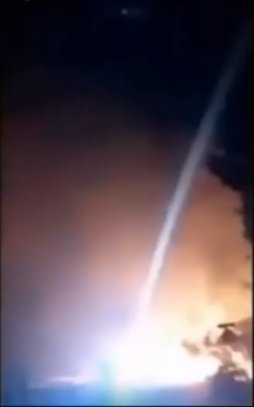 The Hilton hotel in California was another strange phenomenon. The pine trees did not ignite but the concrete building was turn to ashes down to the foundation??? The white flag wasn't burned or even smoke damaged???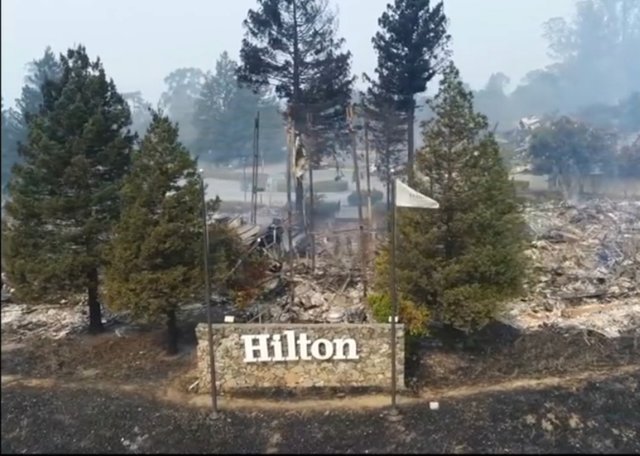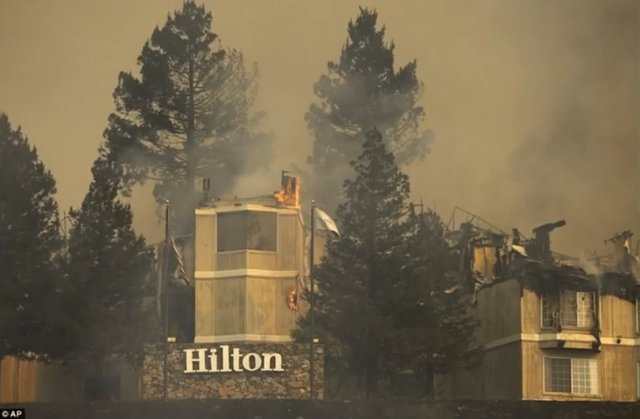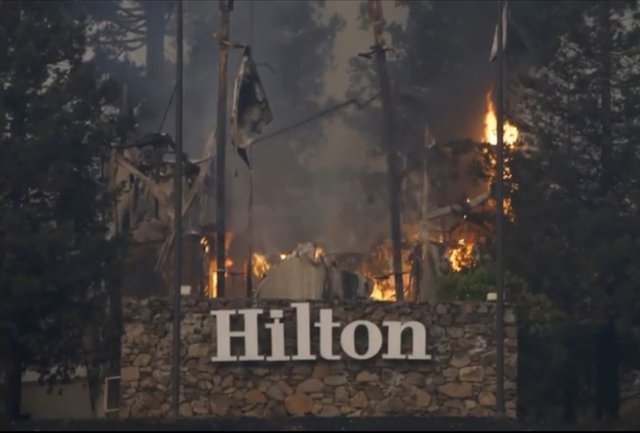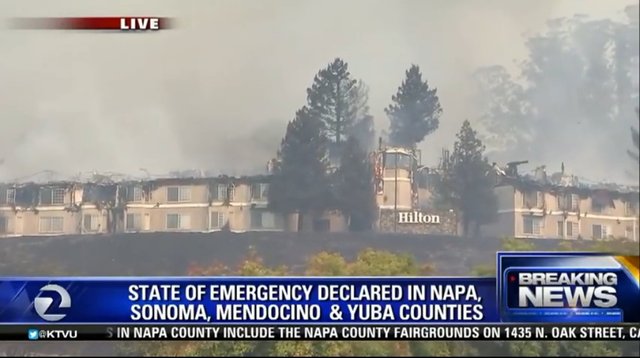 Trump Tower "fire"???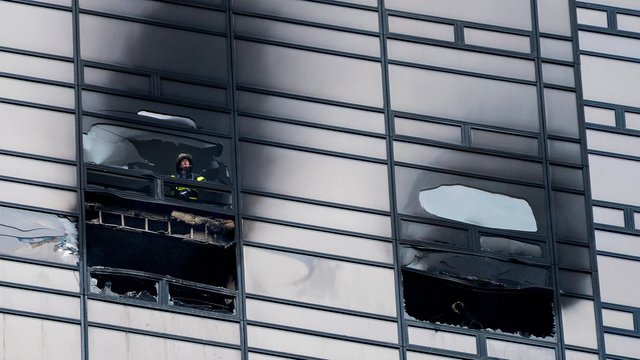 If you want to know who rules over you just ask who you cannot criticize!!!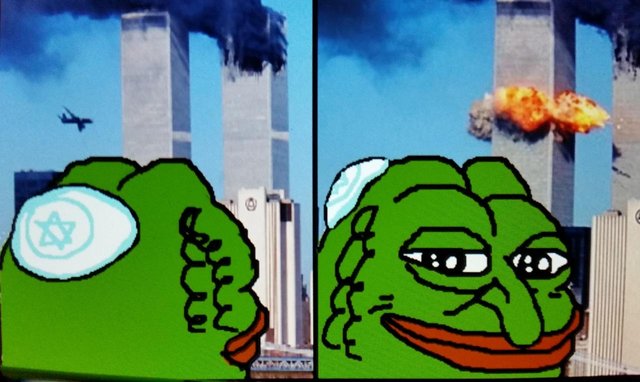 Other strange anomalies trees burning from the inside out. Non flammable materials "burning"???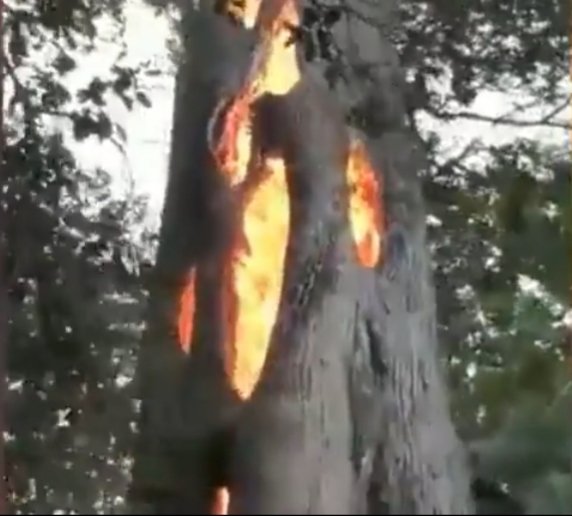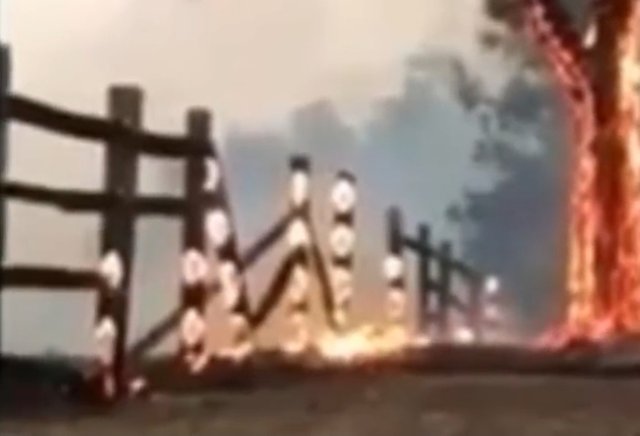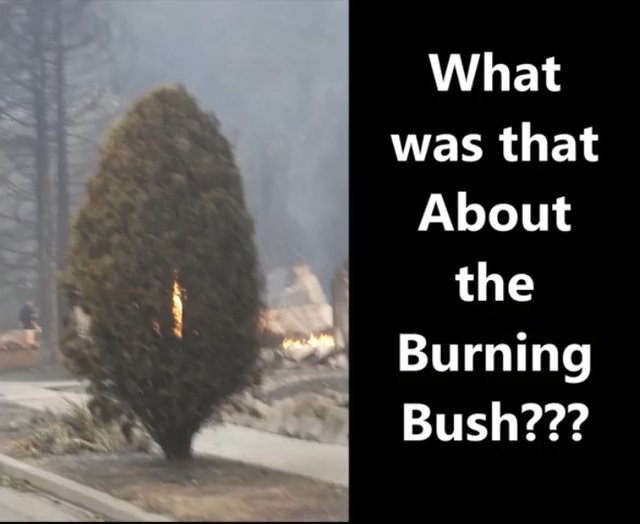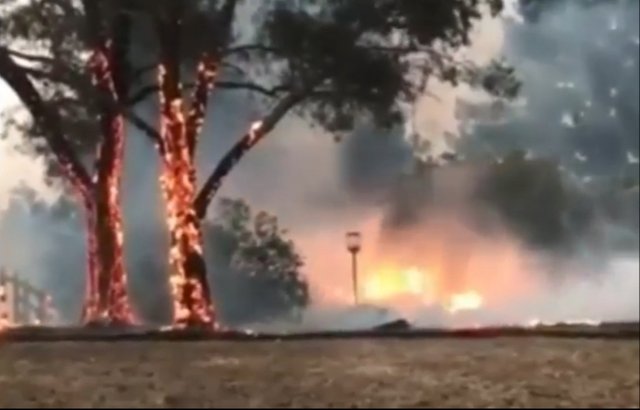 I'll come back and finish this later.