FalconSwap - layer 2 protocol for decentralized token swaps and token pools with added benefits including privacy, lower gas fees and aggregation
Hello everyone, it's been a long time since I reviewed a cryptocurrency project, tonight I will review FalconSwap layer 2 protocol for decentralized token swaps and token pools with added benefits including privacy, lower gas fees and aggregation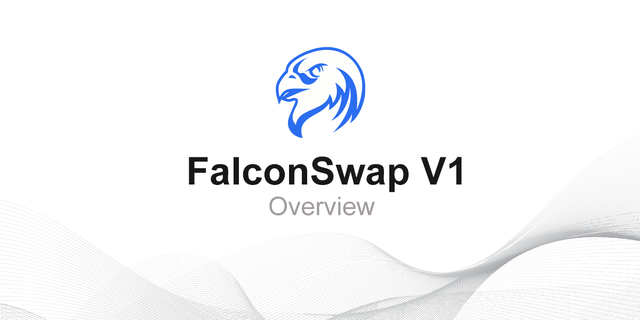 Introduction
DeFi uses digital cryptocurrency blockchain technology that will eliminate a third person when investors make transactions, said Mike Edward, CEO of DeFi investment company based in the UK and called Dispersion Holdings. There is no third party in the transaction that will make the transaction faster, cheaper, more efficient and secure.
"The decentralized financial system will allow buyers, lenders and borrowers to interact with other parties without intermediary banks, companies and institutions," he explained.
DeFi was launched on the Ethereum digital network, the world's largest crypto digital platform after bitcoin. Investors and users must use smart contracts for transactions to operate independently.
Edward said the main feature of DeFi is that it is transparent and accessible and accessible to everyone in the world. users will have full rights about their digital assets and can interact with decentralized technologies and applications.
About FalconSwap
FalconSwap is a solution to the layer-2 scaling problem which was launched in the Uniswap AMM and is extended to be able to bridge DeFi platforms such as Mooniswap, Kyber, Balancer, Airswap, Bancor, etc. FalconSwap will provide solutions to gas and slippage problems that will bridge transactions before investors send them to liquidity.
How it works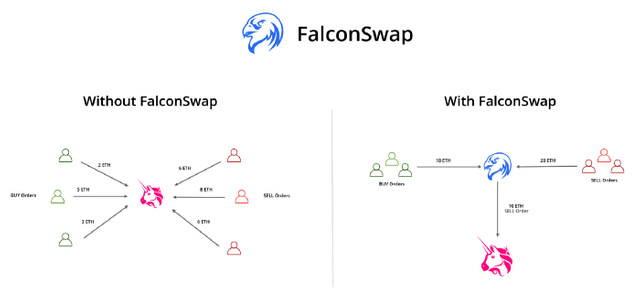 FalconSwap will solve a problem that has prevented investors from using the DeFi digital protocol ecosystem. Issues that include these:
Huge Transaction Fee
No privacy for its users
Very slow transactions
Bad user experience
FalconSwap will launch with an existing solution of a second layer on other DeFi platforms that will bridge all trade transactions before putting them into liquidity. In addition to order aggregation, FalconSwap has a system with an order matching engine that will be integrated with layer 2 and will only enter order transactions into the Uniswap AMM and other trading market exchanges.
Benefits if you join with FalconSwap :
Low fees — By bridging transactions that will distribute fees to users and can reduce up to 80% of the transaction costs of trading in other markets
Layer-2 matching — Transactions will be matched and will be executed to layer 2
Low slippage — Bridging platforms with large liquidity to make trading transactions conveniently
privacy — Transactions to be matched without on-chain notification for a trade transaction
Fast transactions — FalconSwap is a very fast digital trading marketplace for making a trade transaction or exchanging assets
Liquidity mining — Investors can get FSW tokens when investors have made a trade on FalconSwap platform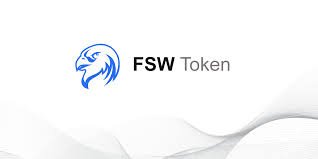 Token
The price of Falconswap on 01/20/22 was 0.043413 USD with a 24-hour volume of 8,843,604.115 IDR. Falconswap fell as much as 7.21 on the day. The current rating on CoinMarketCap is #1654, with a market trading volume of Rp.23,411,247,097. The circulating supply on the market is 37,429,794 FSW coins. The top trading markets and digital asset exchanges for Falconswap tokens are BKEX, Hoo, AEX.
FalconSwap is a solution to the layer-2 scaling problem launched on Uniswap AMM and extended to bridge DeFi like Mooniswap, Kyber, Balancer, Airswap, Bancor etc.
Conlusion
FalconSwap is a platform that has a non-custodial protocol where users can have private keys by themselves without any other party knowing and investors can have full rights about their own digital assets and trading transactions. In essence, FalconSwap is very elegantly able to bridge the aggregation of an order transaction, the aggregation of a liquidity, and is a matching engine with layer 2 in order to reduce a transaction fee, reduce Slippage, and make a trade transaction very private on the Ethereum blockchain digital network.
For More Information
Website: https://falconswap.com
Telegram: https://t.me/Falcon_Swap
Medium: https://medium.com/falconswap
Twitter: https://twitter.com/Falcon_Swap
Author : AdnanAdrianto
Link BitcoinTalk: https://bitcointalk.org/index.php?action=profile;u=1925172
Wallet : 0xE6DDbaEc5F829Ed0C150CB45B3A5Fe3129A8B364
Telegram Username : Adnan_Adrianto