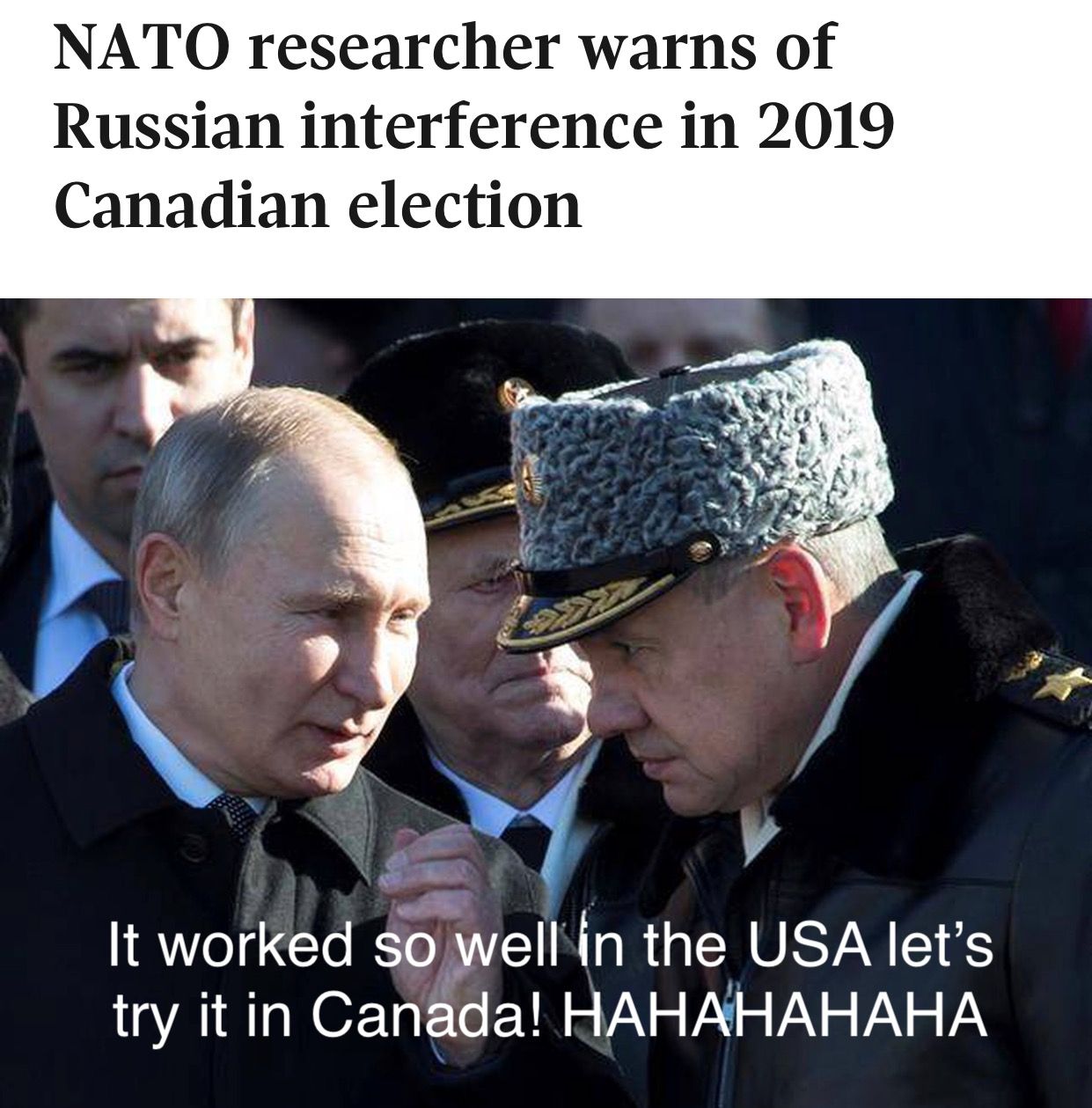 I have only one question about this article. Who in their right mind believes Russia gives a dam about Canada or the USA! Lol unbelievable
Check out this stupid article if you have less than anything to do today. If you do have something to do please don't open this ridiculous link.
https://www.theglobeandmail.com/news/politics/nato-researcher-warns-of-russian-interference-in-2019-canadian-election/article38124979/
Thanks for your support and comments.