Hello dear friends 😇💛
Today I want introduce new tricks for you!
I think it can help you
Did you know who has upvoted you?
Its easy
Go to this site
http://mysteemitfriends.online/index.php?User=a-a-0
And write your user name in frame,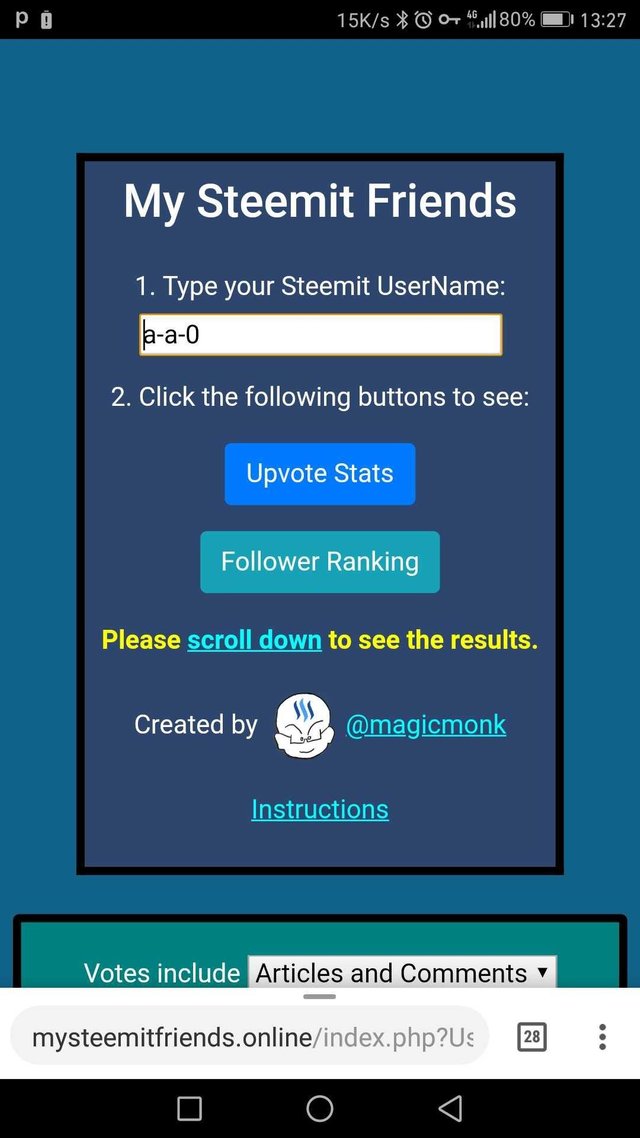 Next
Select upvote Stats button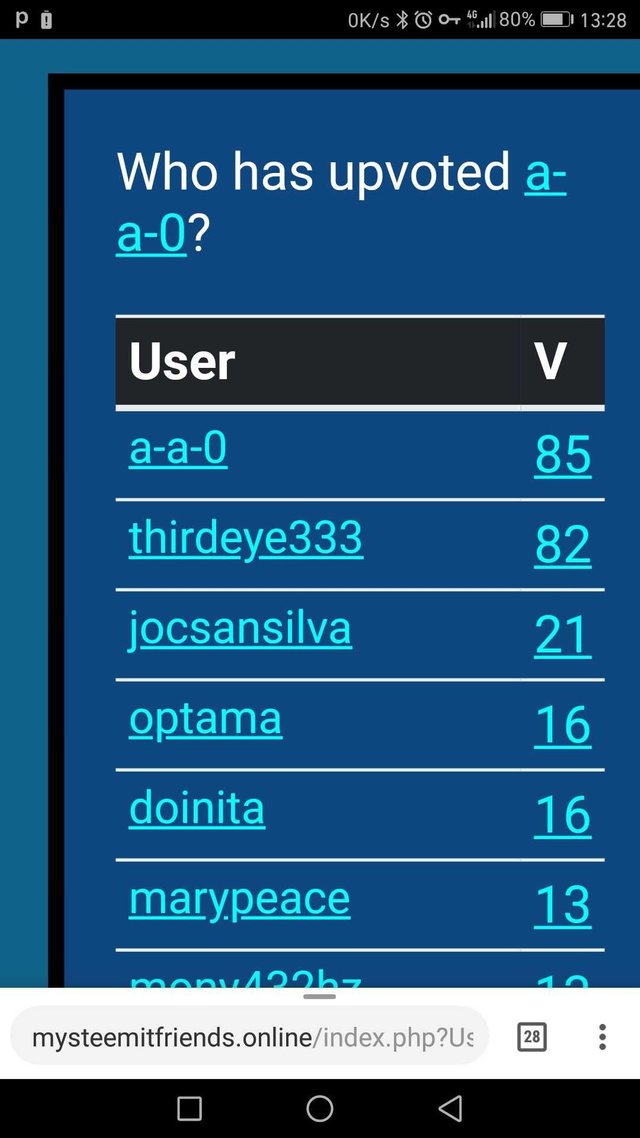 Scroll page down
And see who has upvoted you!
Thank you
Please resteem it 💖