"F*ck Zuck 2020" Posters Appear In California As Facebook CEO Hires Hillary Strategist
Note : Sorry for the lack of posts in the past three weeks. I was on vacation and due to a restricted access to Internet, I couldn't post as much as I wanted to. However, I'm now fully back and well rested so you can expect this account to return to his normal activity starting from now.

After news broke of the hiring of Joel Benenson, a former top adviser to President Barack Obama and the chief strategist for Hillary Clinton's failed 2016 presidential campaign, as a consultant, we noted that the odds of Facebook CEO Mark Zuckerberg running for President in 2020 surged and bookies positioned him as more likely to win than current establishment favorite Kamala Harris.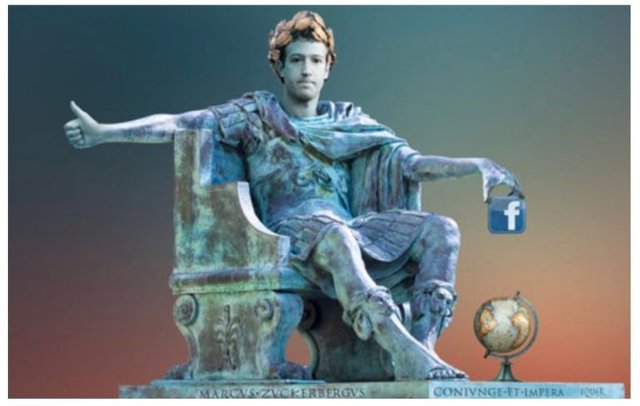 While many of Silicon Valley's technorati quietly applaud the move, it seems that not everyone "likes" the idea of him being president...

As AmericanMirror.com reports, Los Angeles street artist Sabo recently posted several Facebook photos showing his latest work: "F*ck Zuck 2020" street art in Pasadena.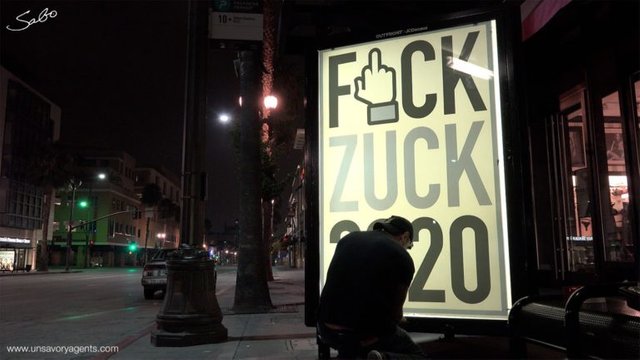 The poster features the familiar Facebook hand with the blue cuff, except Sabo modified it with a middle finger: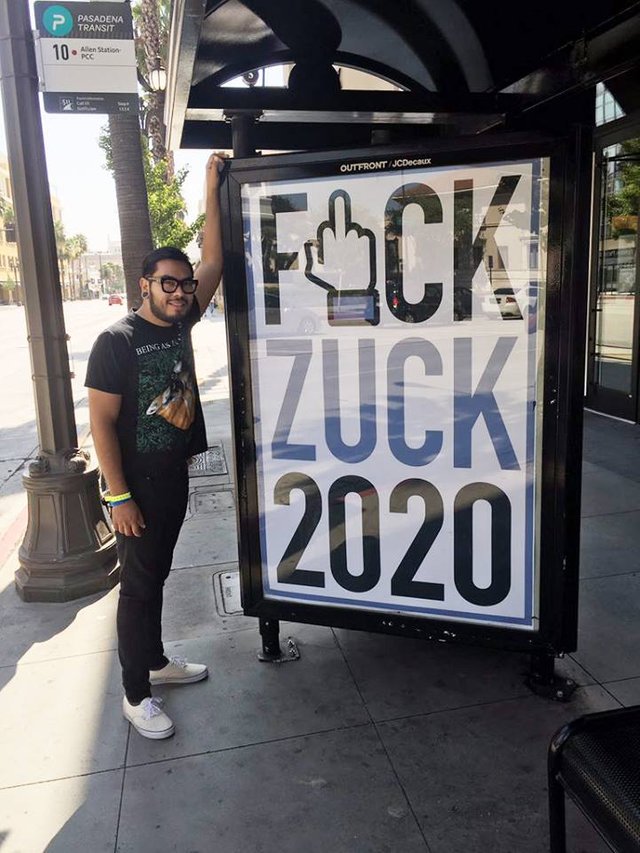 The signs even appeared over the traffic lights...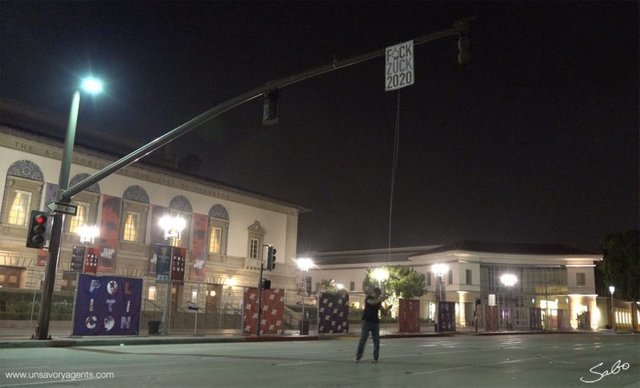 As Liberty Blitzkrieg's Mike Krieger recently concluded, it's not just Benenson that Zuck is hiring as we saw in the Politico article earlier. He's hiring a smattering of corporate Democratic strategists and consultants (and even a George W. Bush alum). This tells you so much about who this guy really is and what he believes. He wanders around the country claiming to want to understand "the people" and then he shuffles right over to Clinton/Obama people for wisdom. He doesn't really want to hear from the rabble or promote genuine populist change, he just wants to be the technocratic leader of another firmly neoliberal American government. That's all this is.

Much of how Zuckerberg operates focuses on image instead of substance, as we saw throughout his cross-country narcissism tour. Not that this should be a surprise coming from the creator of Facebook, a platform designed so that people can carefully craft a fake public image of themselves for their "friends" to admire.

All of this proves that Mark Zuckerberg has absolutely no creativity or genuine insight when it comes to political thinking. He runs straight to the same neoliberal strategists and corporate Democrats that Americans are sick and tired of, and offers nothing new other than a technocratic face on a failed and expired political class. Ten million cross country road trips to Iowa will never alter this reality.

Source : http://www.zerohedge.com/news/2017-08-07/fk-zuck-2020-posters-appear-california-facebook-ceo-hires-hillary-strategist    

Disclaimer : This is not the real Tyler Durden! I read ZeroHedge every day to find the one or two best articles and reformat them for Steemit. I appreciate the upvotes but consider following the account and resteeming the articles that you think deserve attention instead.  Thank you! Head over to ZeroHedge.com for more news about cryptocurrency, politics and the economy.