Facebook does not purchase Bitcoin.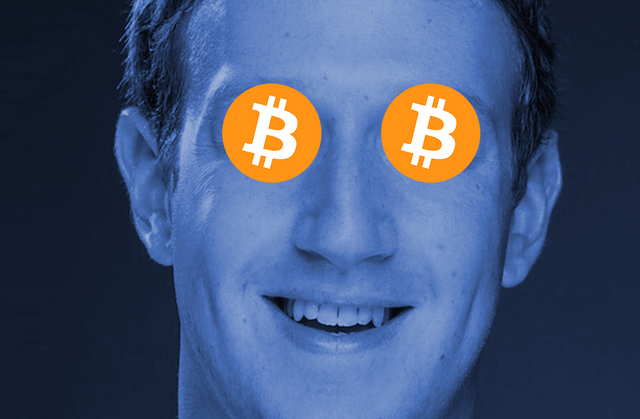 According to reports, Facebook did not purchase Bitcoin (BTC), as rumored three days earlier by a well-known US businessman. The top crypto commodity is also not on the balance sheet of the behemoth corporation headed by Mark Zuckerberg.
The prior rumours were finally debunked.
The publicly traded firm Facebook (FB) can not legitimately and convincingly buy and hold Bitcoin (BTC) on their balance sheet.
If Facebook does indeed purchase Bitcoin, that would be a significant move forward for the technology behemoth, as well as positive news for fans of blockchain and crypto assets across the world.
The assurance that Facebook will not purchase Bitcoin is reported in the company's first-quarter earnings report (Facebook Q1 2021 Earnings).
The announcement was made via the official website, FB.com, on April 28, 2021, local time, or April 29, 2021, at 04:00 WIB.
Previously, there was Rumor.
Previously, on April 27, 2021, there were reports that Facebook had purchased and deposited Bitcoin.
The Altana Digital Currency Fund's manager, billionaire Alistair Milne, repeated the rumor. Other people have embellished the rumors.
"RUMOR: As Facebook publishes quarterly earnings after trade ends tomorrow, they will reveal that they are purchasing Bitcoin and incorporating it into their balance sheet," Milne wrote on Twitter.
There was no public confirmation at the moment. Milne, on the other hand, is certain of the coverage.
Bitcoin Friends on Facebook
Facebook is not new to the field of cryptocurrencies. They launched Libra, a blockchain-asset crypto project, in 2018.
Many major corporations, including VISA, have backed the initiative.
VISA, on the other hand, decided to pursue other items linked to crypto assets with a variety of parties.
Later, Libra renamed itself Diem, remaining true to its original vision, namely that the Libra stablecoin is worth fiat money.
Diem, on the other hand, was more "silent" and he was very quiet on the move despite being blocked beforehand by Congress and the Fed.
Mike Novogratz, CEO of Galaxy Digital, is one of those who believes Facebook has a bright future.
Tesla's Facebook Companion
Since Facebook does not own Bitcoin and does not have it in its balance sheet, Tesla, Square, and MicroStrategy have yet to find new friends.
Proficiat, Facebook, and Mark Zuckerberg, we'll say it later!