👉 End of Bounty on the 13th April
👉 1 Million Faba Tokens for Bounty
👉 Terms for Distributing Bounty Tokens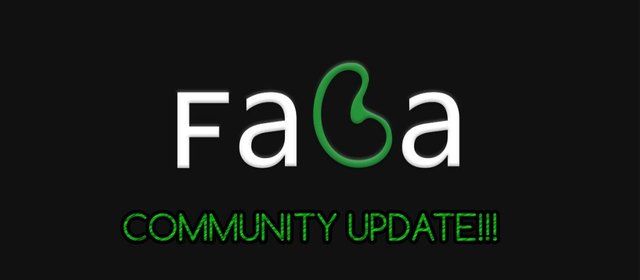 After several months of our bounty campaign in different bounty category, we've decided to stop the bounty two weeks earlier than expected. From the bottom of our heart we say thank you to all our bounty hunters for their great effort in spreading the word about Faba Invest and what we do. Kindly note that all aspects of the bounty spreadsheets will be updated within the same week of the bounty conclusion, and every hunter will have precisely 7 days to accept or contest their stakes, and thereafter all stakes issues will no longer be entertained.
We will like to use this medium to inform all bounty hunters that we have decided to slash our bounty rewards by 50%. What this means is that the total Faba tokens that will be distributed for bounty will not exceed 1 Million Faba tokens as against the original 2 Million Faba tokens announced at the start of the campaign. Several reasons are behind why we slashed the bounty rewards. However, the overall reason is to maintain the value of the Faba tokens, as we hold highly of what we are building, and we believe that the Faba tokens will play a major role in the entire Faba ecosystem. We regret every inconveniences caused as result of our decision.
As regards bounty rewards, it is important hunters know the terms and conditions governing token distribution and unlocking of rewards. the distribution and unlocking of all bounty hunters' Faba tokens will be done as follows: 30% of earned tokens will unlocked immediately upon distribution, another 30% of earned Faba tokens will be unlocked after six months, and the rest 40% of the earned tokens will be unlocked after 12 months. In addition to the above, all bounty hunters must submit and pass our KYC procedure in order to receive Faba tokens. As such, we have set the deadline of KYC submission to be 13th of April 2019. The same day our bounty campaign programme will be concluded.
We appreciate your support so far, and we hope that continue to project the Faba Dream.
Yours Sincerely,
The Faba Team