FIFA world cup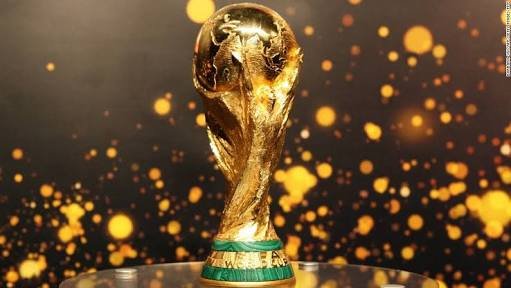 The FIFA World Cup, often simply called the World Cup, is an international association football competition contested by the senior men's national teams of the members of the Fédération Internationale de Football Association (FIFA), the sport's global governing body. The championship has been awarded every four years since the inaugural tournament in 1930, except in 1942 and 1946 when it was not held because of the Second World War. The current champion is Germany, which won its fourth title at the 2014 tournament in Brazil.
FIFA World Cup
Founded
1930; 88 years ago
Region
International (FIFA)
Number of teams
32 (finals)
211 (eligible to enter qualification)
Related competitions
FIFA Confederations Cup
Current champions
Germany (4th title)
Most successful team(s)
Brazil (5 titles)
Television broadcasters
List of broadcasters
Website
www.fifa.com/worldcup/
2018 FIFA World Cup
The opening ceremony of the FIFA World Cup 2014 42.jpg
The 2014 FIFA World Cup opening ceremony
Tournaments
1930 1934 1938 1950 1954 1958 1962 1966 1970 1974 1978 1982 1986 1990 1994 1998 2002 2006 2010 2014 2018 2022 2026 2030 2034
The current format of the competition involves a qualification phase, which currently takes place over the preceding three years, to determine which teams qualify for the tournament phase, which is often called the World Cup Finals. 32 teams, including the automatically qualifying host nation(s), compete in the tournament phase for the title at venues within the host nation(s) over a period of about a month.
The 20 World Cup tournaments have been won by eight national teams. Brazil have won five times, and they are the only team to have played in every tournament. The other World Cup winners are Germany and Italy, with four titles each; Argentina and inaugural winner Uruguay, with two titles each; and England, France and Spain, with one title each.
The World Cup is the most prestigious association football tournament in the world as well as the most widely viewed and followed sporting event in the world, exceeding even the Olympic Games; the cumulative audience of all matches of the 2006 FIFA World Cup was estimated to be 26.29 billion with an estimated 715.1 million people watching the final match, a ninth of the entire population of the planet