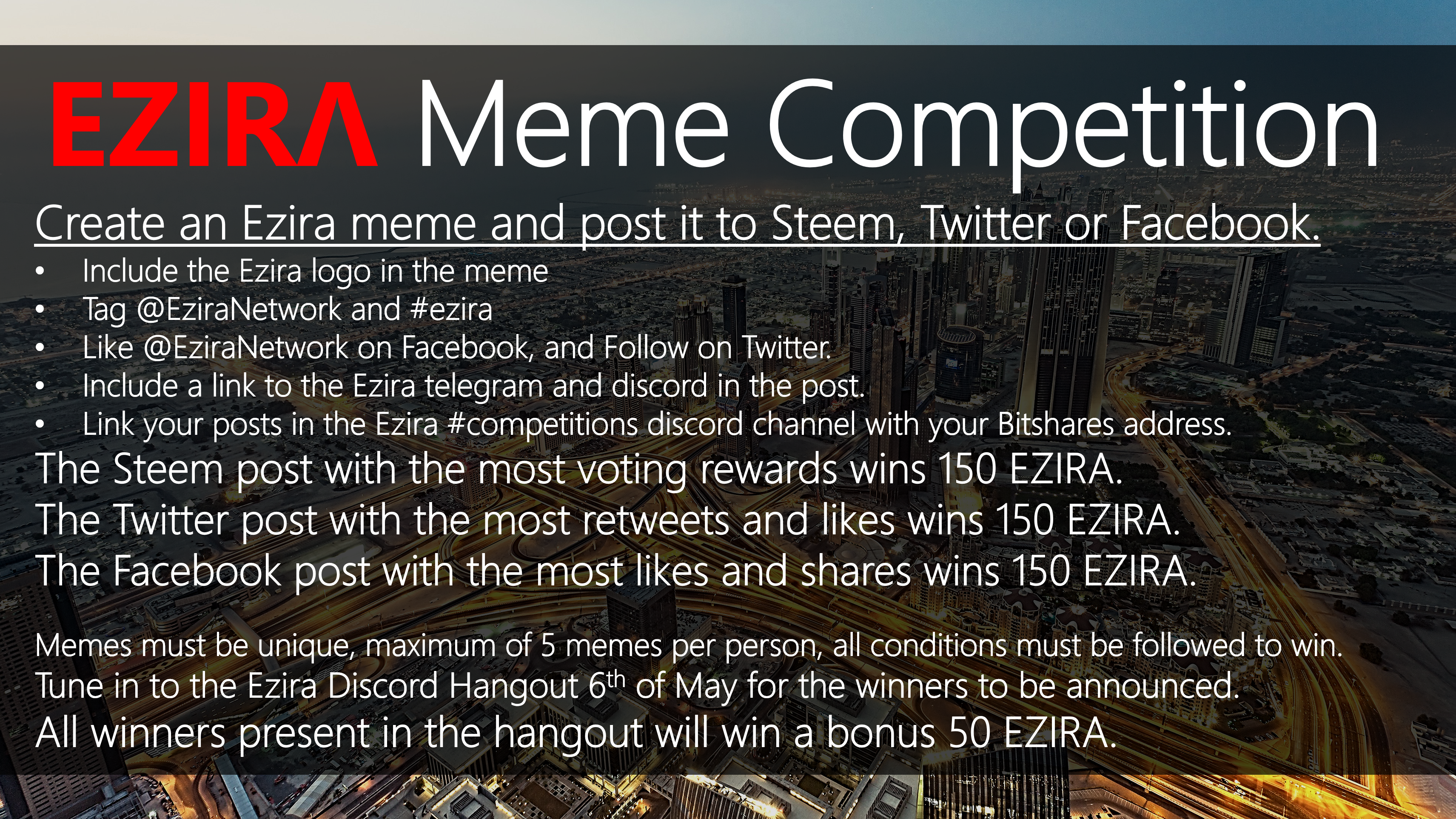 Create an Ezira meme and post it to Steem, Twitter or Facebook
In order to be eligible to win:
First Entry - Good Example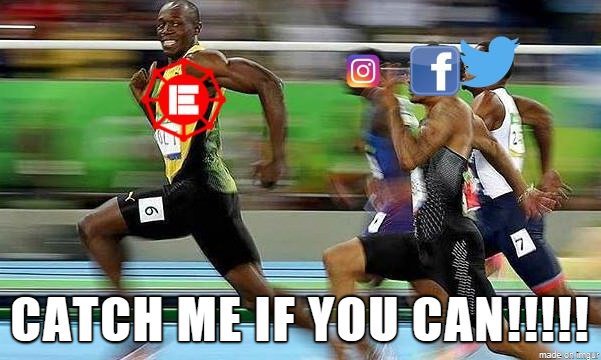 Prizes:
150 EZIRA for the Steem post with the Highest voting rewards
150 EZIRA for the Tweet with the most Retweets and Likes
150 EZIRA for the Facebook post with the most Likes and Shares
Memes must be unique, maximum of 5 memes per person, and all conditions must be followed to win.
Tune into the Ezira Discord Hangout on the 6th of May for the Winners to be announced.
All winners that are present in the Ezira Discord Hangout when the competition is drawn will win a bonus 50 EZIRA.
Comment your entries on this thread for visibility and more upvotes!
What is Ezira?
Ezira is a distributed social media and business platform, that will enable everyone to share information and value freely. Ezira is like Facebook, but with Cryptocurrency rewards. Earn from your posts, without censorship. Ezira is to Steemit, as Facebook is to reddit.
Ezira will combine decentralized blockchain powered social media, with a digital asset exchange, and a peer to peer marketplace.
The Ezira mainnet launch will distribute 10% of the total supply of EZIRA to holders of most major cryptocurrencies, including Bitshares and Steem. [Bitcoin Cash, Bitcoin Core, Ethereum, Ethereum Classic, Dash, Monero, Litecoin and Zcash are also included]
Learn more about Ezira: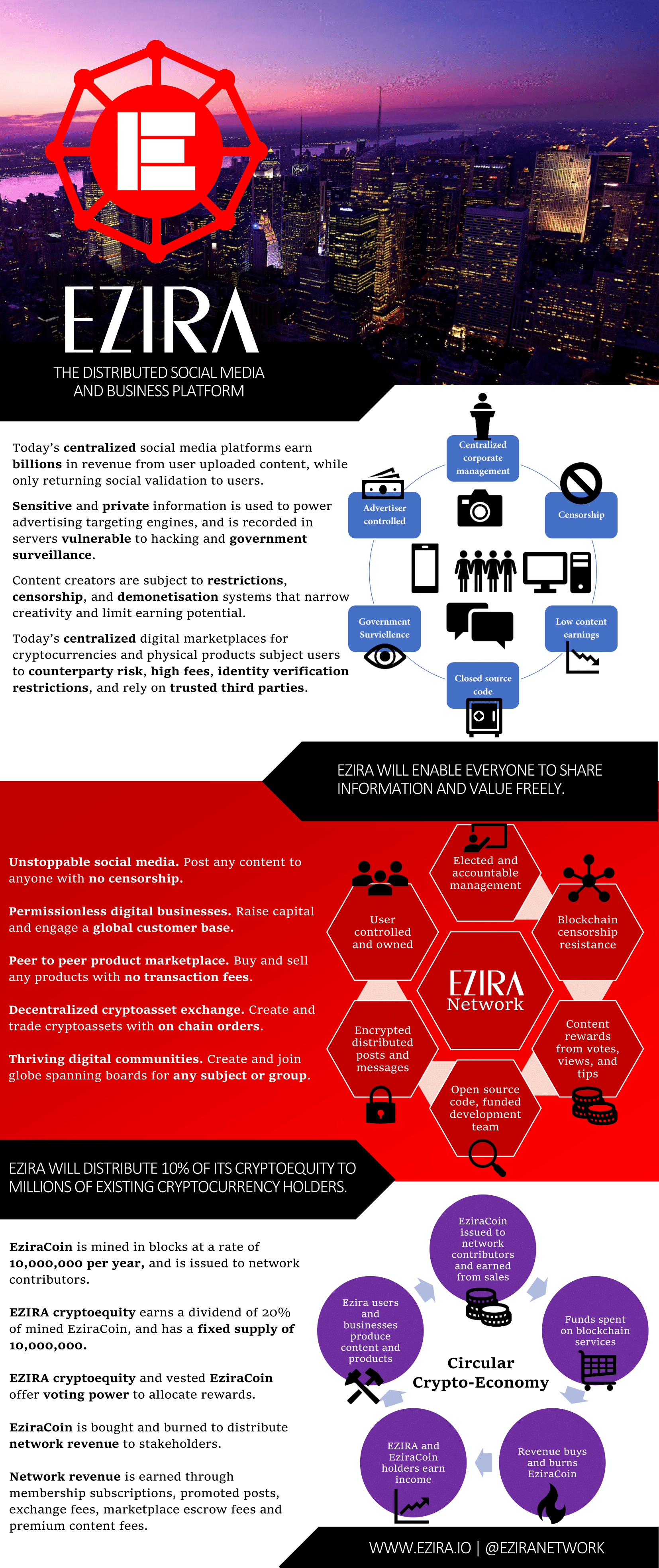 How to contribute to the Ezira Preliminary Initial Coin Offering: