Steem Monsters Season 8 Ending today! Daily quests and tournaments.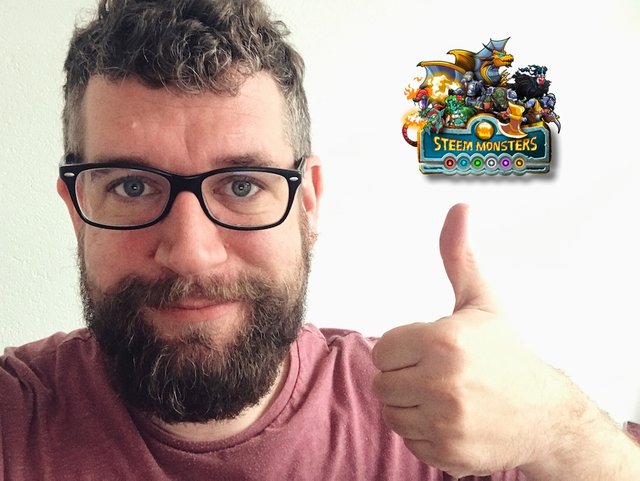 ---
Doing my daily quests has become part of my morning routine.
Almost every day around 9 I chase my reward cards.
This has become much easier to do around the same time now because they changed the daily timer to 23 hours instead of 24 hours giving players a little more leeway.
I'm currently in spot #50 on the ladder which should net me 10 Beta packs if I manage to stay therefor another 17 hours.
---

---
Season 8 was also saw the birth of public custom Tournaments.
So far over a $1000 has been awarded in price money to players (in 4 days).
And it's just the start! A lot more is coming.
---

---
I have noticed though that it costs me way more time to enter tournaments and play them than I originally anticipated.
There always seems to be something happening while I'm playing in my life leaving me short for time raising my fist in an angry looking manner at the monitor while wondering why people don't hurry up!
It truly makes me wonder how I used to play World of Warcraft for 12 hours straight without a problem....o to be young again! lol!
Card delegation that's coming the future will help greatly in ''letting my cards'' spend more time in Tournaments and is the next feature I'm looking forward too.
I don't think it's known yet what the cool down is on delegation. I'm hoping it's near instant for Tournaments but I can see trouble with instant delegation in league play for obvious reasons (multiple accounts rotating a MAX deck).
So far the Steem Monsters team has delivered more than I could have asked for in the short period this game has been out. I'm sure they will come up with a good system.
One more thing. I have also noticed my cards slowly creeping up in value again (after they already retained most (80%-90%) of their value anyway in the bear market).
I'm not sure yet if this has to do with the nice STEEM price rise or because of the tournaments.
Time will tell.
I for one am extremely pleased the way this game has developed so far and expect more great things for it in the future.
---

---
Please consider us for your witness vote if you think we deserve it here:
---


---
Vote for @blockbrothers via SteemConnect
Set blockbrothers as your proxy via SteemConnect
---
We are the creators of Steemify a notification app for your Steemit account for iOS.
Get it Here: