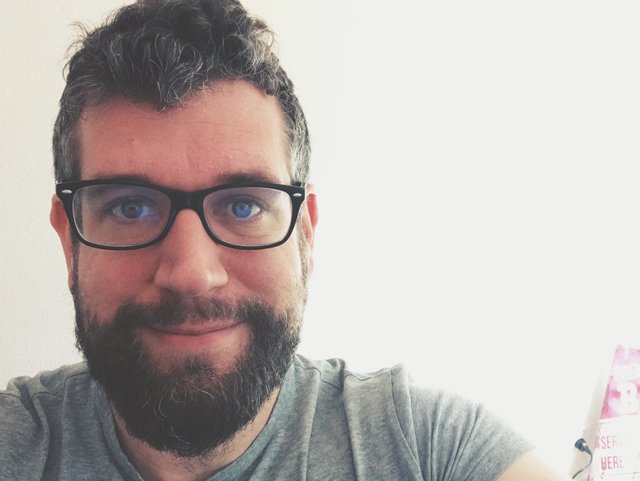 ---
Before we start off, first a little history of why a Steem Account has costs compared to Bitcoin.
---
When you want an 'account' on the Bitcoin network all you have to do is generated a random Bitcoin address and private key for free and you are good to go!
Anyone, anywhere in the world, can just create an address to receive Bitcoin in seconds and that is awesome.
Here's a website where you can do that for instance: https://www.bitaddress.org
Problem is, even though you can receive Bitcoin in your new wallet you can't do anything else with it.
You can't transact with the network if you don't own some Bitcoin yourself.
And that's where Steem is a little different.
When you get a Steem account you can actually transact with the network without having any STEEM in your wallet!
That is cool.
You can upvote posts, play a Steem Monsters battle or write a comment without owning a single STEEM.
There is no blockchain in the world that will let you transact with the blockchain without owning the crypto of the blockchain itself.
Steem is therefor the first FREEMIUM blockchain in the world.
But the amount of transactions you can do on the Steem Blockchain without owning STEEM is limited.
At some point, the network will ask you to acquire STEEM to keep transacting with it.
The more you want to transact the more STEEM you need.
If this wasn't the case new accounts with no STEEM could SPAM the network with endless amounts of transactions clogging up the blockchain.
Getting an account for Steem is easy.
You can sign up at Steem.io for an account for free by giving up some personal information and wait until you are verified or you can pay for an instant account without going through all that.
---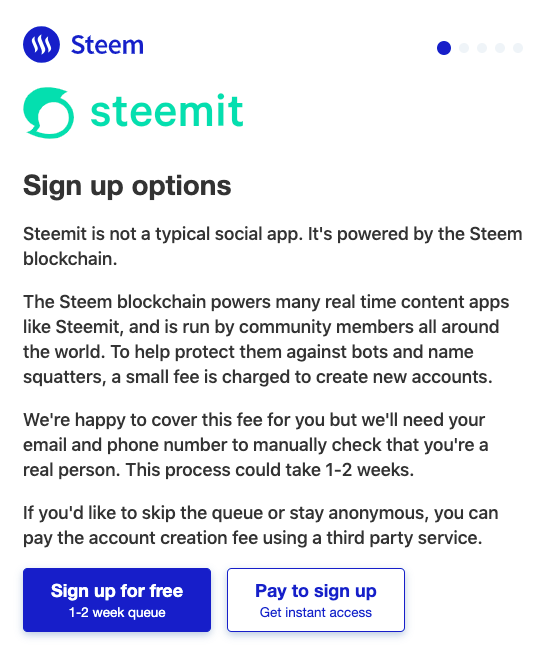 ---
If making an account was instant and free some would make thousands of accounts and SPAM the network exploiting the FREEMIUM model.
To prevent this an account on STEEM has some costs.
You can pay this cost yourself or let Steemit Inc. pay it for you by verifying you are a real person.
Simple.
NextColony's account Creation.
---
There are many services that offer instant account creation but @steem.ninja is probably the best right now.
They have a widget that can be beautifully incorporated in apps.
Check how the new game @nextcolony has done it:
---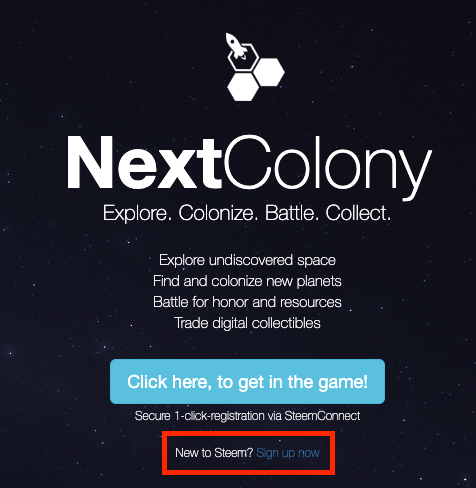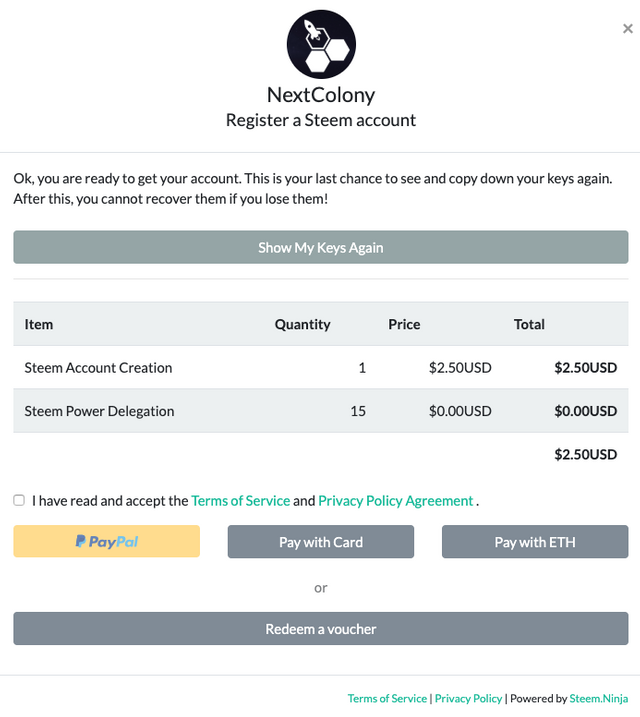 ---
It even comes with 15SP delegation (allows you to transact more) and you can pay with FIAT.
Fantastic.
And remember this Steem Account can be used on all the other DAPPS on the blockchain as well.
So simple, so easy. One account to rule them all :)
When I see services like this incorporated into apps it makes me very happy.
It's an almost frictionless onboarding process to get anyone an account on the Steem Blockchain.
It will be very valuable when the masses come.
---

---
Please consider us for your witness vote if you think we deserve it here:
---
Vote for @blockbrothers via SteemConnect
Set blockbrothers as your proxy via SteemConnect
---
We are the creators of Steemify a notification app for your Steemit account for iOS.
Get it Here: