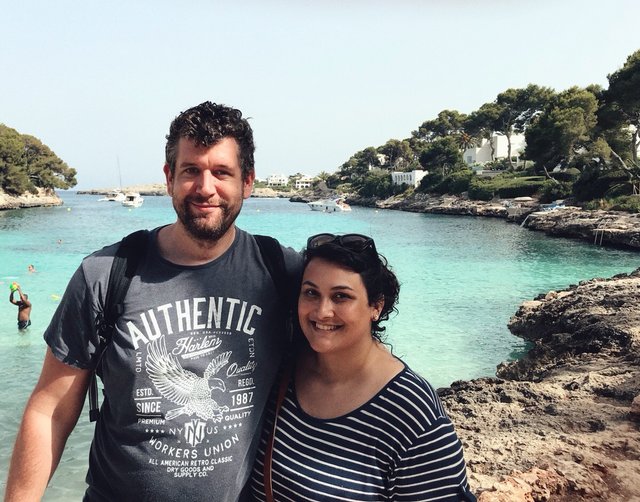 ---
We just got back from a whole day of fun.
It turned out we had friends (including Fabio) in town for one day and we spend the whole day with them.
I'll write about it more extensively tomorrow.
There is just no time now!
I just had a quick shower and waiting for Bianca to get ready to go out for dinner with our friends.
It's been a while since I did so much in a day but could relax so much while doing it.
This island is absolutely stunning.
I always feared that Mallorca would be one of those party island where 'young' people go full of clubs and stuff.
But it's not true.
It's rich in nature here and I already saw some places I want to visit in the coming days.
But of course there are also beautiful beaches here.
This picture we took today on one of them.
Could be worse I would think :)
---