I powered up another 7,2k STEEM + Price thoughts + Power-up Statistics #14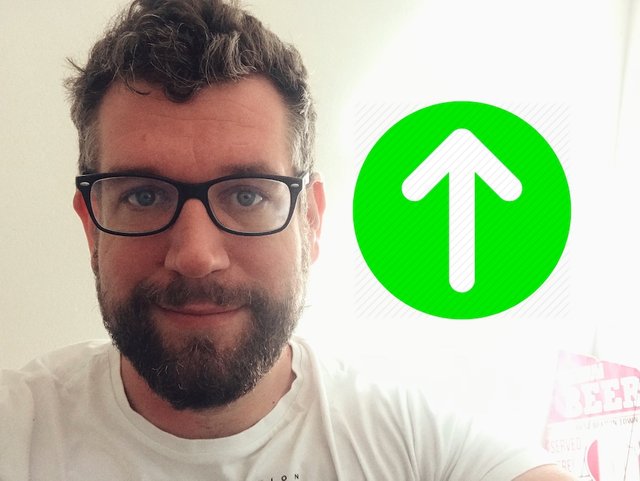 ---
Every two weeks or so I like to compare the current power-up statistics and see how we stand.
I also rebranded the name of my report to Powerup statistics (from power-down)! It just sounds better!
Here they are:
---
15 June 2019
---
| STEEM | Amount |
| --- | --- |
| STEEMPOWER | 199,3 million |
| LIQUID STEEM | 113,0 million |
| SBD | 8,9 million |
Virtual Supply ≈ 333,821,706 STEEM
---
29 June 2019
---
| STEEM | Amount |
| --- | --- |
| STEEMPOWER | 199,3 million (no change) |
| LIQUID STEEM | 113,9 million (+0,9 million) |
| SBD | 9,0 million (+0,1 million) |
Virtual Supply ≈ 337,789,319 STEEM
---
---
Another two weeks, another report!
In the last two weeks, the amount of STEEM that is powered up has stayed exactly the same.
There were also no significant SBD conversions to STEEM
Inflation was therefore also stable these two weeks, but it's looking like that will change in the next two weeks, due to SBD conversions to STEEM.
Only an increase in STEEM price will prevent this.
---
STEEM price
---
STEEM received some great news yesterday. We are now rated A on coinmarketcap from a previous ugly C rating.
---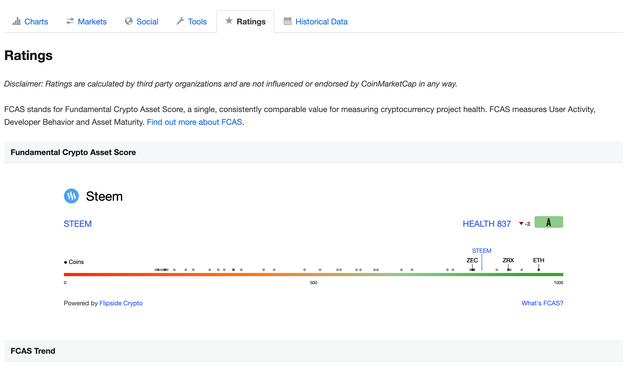 ---
Price doesn't give a shit of course. But I have excepted this by now. In fact, I'm happy about it now.
I keep grinding at it (as do many others) and I can get a little more along the way.
250k STEEMPOWER wasn't a reality at 40 cents for me, but hell, with prices going potentially lower, it will.
I also know that the opportunity is now and I don't know how long it will last.
Bring it.
I believe, there will be a time when all of this reverses and then I want to to be on board properly.
Here's why:
---
Currently, it's no question what is more effective to get STEEM. Buying it is where it's at vs earning it.
REMEMBER, this reverses when STEEM trades higher and then earning it is where it's at because buying becomes impossible.
---
Having enough STEEMPOWER to earn STEEM (without having to rely on others)is my goal. It's so simple to see.
HF21 will make this even more important.
Also, I read some more posts today of people talking shit about STEEM.
When people talk shit about Steem I just get angry, it makes want to work harder for Steem, do more. Fight for Steem.
That's what I'm doing.
Steem is one of the best things that ever happened in my life. I am not going anywhere and I'm putting my money where my mouth is and have been doing this for the last 3 years.
Keep building! Steem on!
---

---
Please consider us for your witness vote if you think we deserve it here:
---
Vote for @blockbrothers via SteemConnect
Set blockbrothers as your proxy via SteemConnect
---
We are the creators of Steemify a notification app for your Steemit account for iOS.
Get it Here: