Freeing up some time on Splinterlands. I have decided to start using the Herons Unlimited service.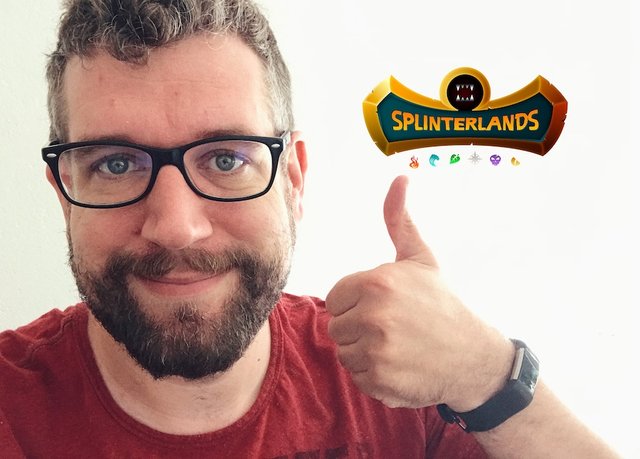 ---
It's no secret I am a huge fan of Splinterlands.
But last night I came home and then I realized I did not play my daily 50 matches, therefore missing out on a ton of DEC tokens, I also didn't finish the daily quest (missing out on reward cards) and the whole weekend I had no time to play in any tournament (missing out on a lot of STEEM).
Throughout the week I also want to start focusing on some other Steem Projects/ Steem Promotions.
I have decided to start using the Herons Unlimited service for Splinterlands.
They match investors/cardholders to players. It's exactly what I need right now.
The players will use the decks of the owners to play tournaments and rank play and any reward are split between the two.
What the world still hasn't realized but every Steemian should is that the possibility to do this is insanely awesome.
Because everything is Blockchain-based. I, as the owner of the cards, never lose ownership of the cards even if I lend them out.
I can take them back at any time.
I, therefore, will continue to invest in Splinterlands and improve 'my deck' while someone else plays with it.
It's a symbiosis between investor and player were both parties benefit.
A high-level Splinterlands deck is not cheap. But time is not cheap either. There are only 24 hours in a day.
Earning STEEM is not easy either. Not for anyone. But for a good gamer, this arrangement can be way more efficient than blogging for it.
Especially with DEC tokens that keeping up in value compared to STEEM.
I'm looking forward to seeing how this service works out. So far I find it difficult to find a flaw.
Most of my cards are still on Cooldown and become active in the next 4-5 days.
I'll write a review about the Herons Unlimited service in about 2 weeks.
---

---
Please consider us for your witness vote if you think we deserve it here:
---
Vote for @blockbrothers via SteemConnect
Set blockbrothers as your proxy via SteemConnect
---
We are the creators of Steemify a notification app for your Steemit account for iOS.
Get it Here: