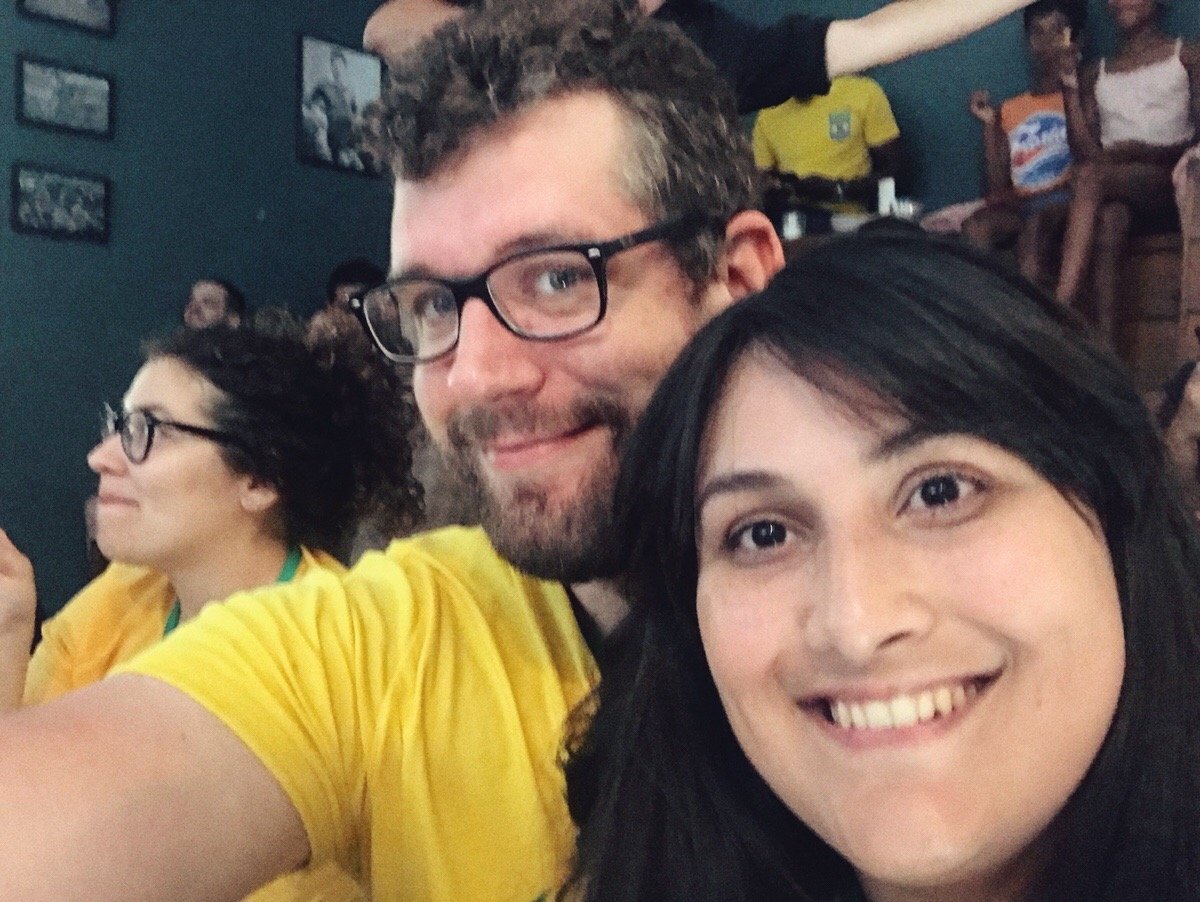 ---
Haha, I hope she doesn't mind me putting this picture here but that is one big smile!
The reason ofcourse is pretty simple!
Brazil is still in world cup after an amazing victory against Mexico!
We watched the game with our friends in Rotterdam again.
This time it was even more mental because the Mexican supporters were there too!
Lot's of singing and cheering on both sides!
So much fun!
Brazil, after a start were they were under pressure from Mexico really pulled through in the second half where they started to really play as a team.
It's very promising for the rest of the tournament!
Next they will face Belgium or Japan!
I can't wait!
---