Box van flips, catches fire, explodes, and burns down to metal frame!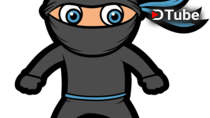 ---
Nothing makes your day at the office crazier than some drunk driver, mid-day no less, setting off a series of events which results in a box van having to swerve, flipping down the freeway, catching fire, exploding, and the whole rig burning down to just the steel frame.
Luckily they got the driver out fast and safely and another driver beat the crap out of the drunk driver before the police arrested him and hauled him off to jail.
(Video taken right after explosion...sorry we could not get outside fast enough to get the explosion :( )
Okay...back to work...
---
▶️ DTube
▶️ IPFS