The court says expiry date on medicine strips must be made easily understandable :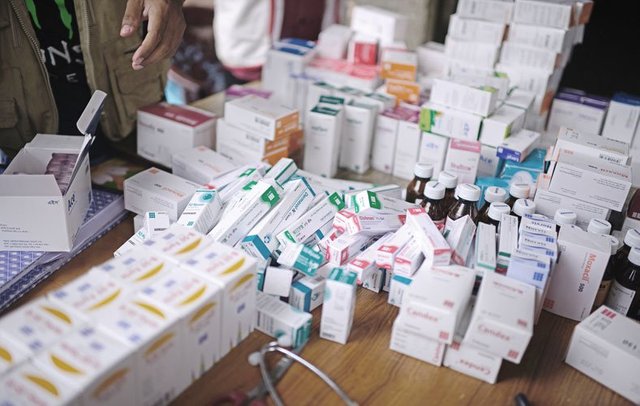 The apex court also asked the authorities concerned to ensure that expiry date label on medicine is clearly visible, and easily understandable.
The High Court bench of Justice FRM Nazmul Ahsan and KM Kamrul Kader made the remarks on Thursday during the hearing on a report submitted by the DGDA about the measures that the drug authority has taken to prevent date expired medicines.
The information on the medicine should be visible in both Bangla, and English as many people do not understand English, and some medicines are exported to foreign countries, the court also said.
The court fixed August 22 for the next hearing.
Medicine worth of Tk36 crore destroyed
In the report, the DGDA said it has already destroyed expired medicines worth Tk36.4 crore during drives conducted at different pharmacy shops all over the country. Besides, several mobile courts of the DGDA also fined some 4,587 pharmacies, with a total of around Tk1.05 crore for keeping expired medicines.
Barrister ABM Altaf Hossain stood for the petitioner, while Advocate Md Kamruzzaman Kochi represented the Directorate of National Consumer Rights Protection (DNCRP), and Deputy Attorney General ABM Abdullah Al Mahmud Bashar represented the state.
During the hearing, the court also said the DGDA should continue its drives round the year.
The court also requested the state lawyer to think of necessary measures to air advertisements to make people conscious about the expiry dates of medicines.
"This may cost you a huge amount of money, but this will make people more conscious about expired medicines," it added.
On June 18, the High Court ordered the government to take necessary actions to stop sales of expired medicine—and destroy or withdraw it from the market—within 30 days.
Secretaries to the Ministry of Health and Family Welfare, Ministry of Home Affairs, Ministry of Law, Ministry of Commerce, and Ministry of Industry; director generals of the Directorate General of Health Services, Directorate General of Drug Administration, and Directorate of National Consumers' Right Protection (DNCRP); the inspector general of police; and the chairman and convener of Bangladesh Association of Pharmaceutical Industries were made respondents to the writ.
In a different directive, the High Court ordered the DNCRP Deputy Director Manjur Mohammad Sahriar to submit a report based upon the statement he made at an event in Dhaka on June 10, which received much media attention.
In his statement, Sahriar had said 93% of the pharmacies in Dhaka sell expired medicines.
The court also ordered an independent investigation committee to be formed, to detect expired medicines, and identify its suppliers.
Supreme Court lawyer Advocate Mahfuzur Rahman filed the writ—annexing newspaper reports—on behalf of rights protection organization Justice Watch Foundation on June 17.
From June 24 to July 13, the DGDA has arranged 126 awareness programs regarding the sale of expired medicines in 56 districts all over the country.