How to Setup your Bitcoin Suisse account with Experty.io (7 STEPS)

If you have done alot of work with the Proof of Care system Experty has put forward you are going to want to reap those benefits and actually obtain your bonus. With Experty you have to become a member of Bitcoin Suisse to be apart of the ICO.
HOW TO SETUP YOUR ACCOUNT IN 7 STEPS
(ONE) Check which email it is you used to sign up with Experty
(TWO) Go to https://ico.bitcoinsuisse.ch/ and click Sign up at the top right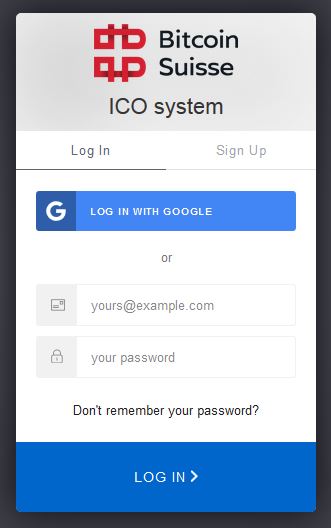 You have to use the same email it is you used for signing up with Experty.
(THREE) Read the directions on screen and hit CONTINUE on the bottom right.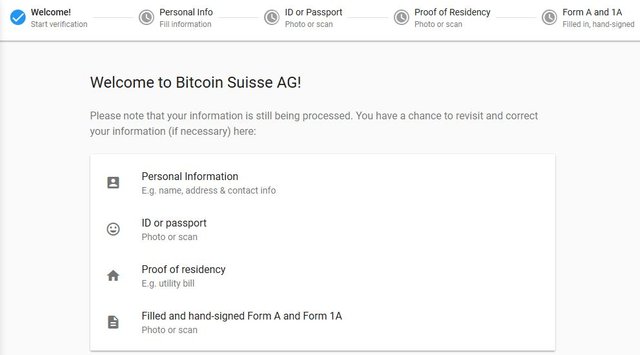 (FOUR) Make sure that you are not a US Citizen. This may sound odd but you won't be able to sign up and participate with Experty ICO with Bitcoin Suisse if you are.
(FIVE) Gather together your, IDENTIFICATION (DRIVERS LICENSE/ PASSPORT) and Proof of Residency like a Phone or Electric bill.
(SIX) Gain access to a printer and scanner. You will have to print and sign a form and upload it along with pictures of yourself and identification.
(SEVEN) Once you go through the list of 4 pages of submissions "Personal Info", "ID or Passport", "Proof of Residency", and "Form A and 1A" you can submit all your identification information and then wait for approval which can take a few days.
ADDITIONAL HELP WITH BITCOIN SUISSE SIGN UP QUESTIONS
Purpose of Business Relationship? You can add something like; Participation with ICO's
Origin of Funds? This is how you obtain money like through your job at the Roller Skating Rink. (Don't Stress)
Description of Funds and their background? Say you saved the money for investment or whatever the truth is.
CHF means Swiss Franc's so when it asks how much you earn just convert Swiss Franc's into your Fiat Currency.
Type of Incoming assets is Cryptocurrencies.
CONCLUSION
For now once your signed up and you click on ICO's in the menu Experty doesn't appear, this is probably because they haven't launched yet. So we will stay tuned and keep watching for their appearance.