Today, i will talk about my experience.
---
From that childhood I was very fond of getting on two-floor bus.When I was a kid, when I used to travel to a big city or go to work, I used to see a big bus in the streets. I used to ask my father what kind of bus these are! Dad used to say, these are two-floor buses.I was very curious to see that big bus, and I wondered how people travel on it.These big buses were pretty nice to see compared to other buses. It seemed like another bus on a bus.
---
These two-floor buses run on the streets of big cities. In the past, there was no such bus in our small town. But now that our city is improving, our city also has a two-floor bus.
---
The curiosity of my childhood ended a few days ago.That morning I woke up and went to the bus stand to go to university. There are no buses. Waiting for a while there.After waiting a while, I saw a bus coming to a stand. That bus is my curious two-floor bus.I was so happy I got on the bus and went up the stairs to the top floor. I sat in the front seat.
---
When the bus started moving, oh! I can't explain, how I was feeling. This is a new experience in my life.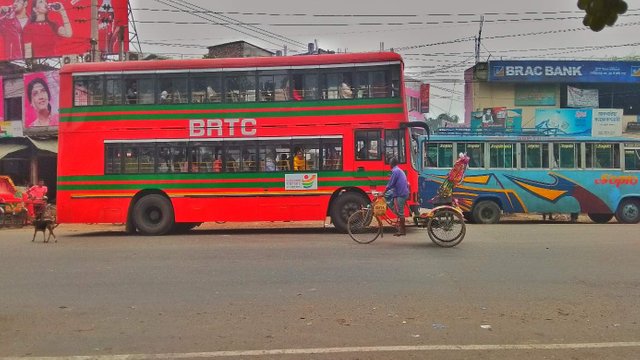 Posted using Partiko Android