Greetings, I am the founder of the Cryptocurrency Collectors Club with 32k members, and a co-founder of Expanse. This post is to share about an upcoming ICO, the first official ICO from Expanse, and also to ask if there is interest from the Steemit Community for also accepting Steem as an ICO payment option in the future. Currently the plans are for EXP, ETH, BTC, LTC. If there is interest we can code, so I am just seeking feedback if there is interest or not, and please check out the information. Thank you!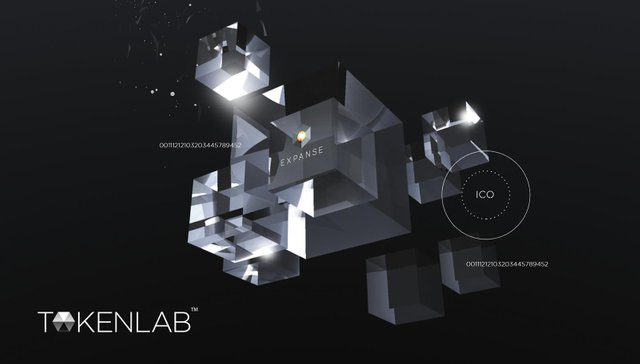 TOKENLAB™ ICO PRE-ANNOUNCEMENT
This is a pre-announcement for Tokenlab (LAB) to explain why we are launching it as our first ICO. We're also including some general information about the project. The main reason for doing so is that Tokenlab is our strongest product yet, so it will give attention to Expanse.tech™ and increase the value and network effect of Expanse. It makes the most sense to have our first ICO with our strongest product. The ICO will launch as fully working technology. In fact, the Tokenlab ICO will be created by Tokenlab as the first ICO of the project – fully proving the utility and value.
What will Tokenlab do? Tokenlab will manage the creation of the ICO contract and the subsequent issuing of the Token at the end of the ICO. Tokenlab will allow ICO issuers and investors to manage their ICO in a single place. With Gander Explorer integration, all of this will be easily tracked on the Blockchain, making the entire process seamless and easy to manage. Investors will also be able to go to the Tokenlab website and see which ICOs they are invested in. ICO creators can also choose to launch their own integrated sites with Tokenlab.
REASONS TO USE TOKENLAB FOR YOUR TOKENS
Very user-friendly
Cost effective
Instant user base
Strong security
Crowdsourced underwriting
Controlled release of funds
Improved decentralization of tokens
REASONS TO TRUST TOKENLAB
Supported by the Expanse.Tech community
Well known developers with strong following
Insulates users from bugs
Insulates from scam tokens
Tokenlab has legal counsel and abides by all laws and regulations
Token creators and buyers are protected with time released funds
REASONS TO BUY LAB
The ability to create Tokens and easily start an ICO
Receive a portion of all future Tokens created by Tokenlab
Has real use in the blockchain economy now
Will start with a limited sale and may have higher prices later
All LAB tokens go to buyers and none to devs
Will be tradable on exchanges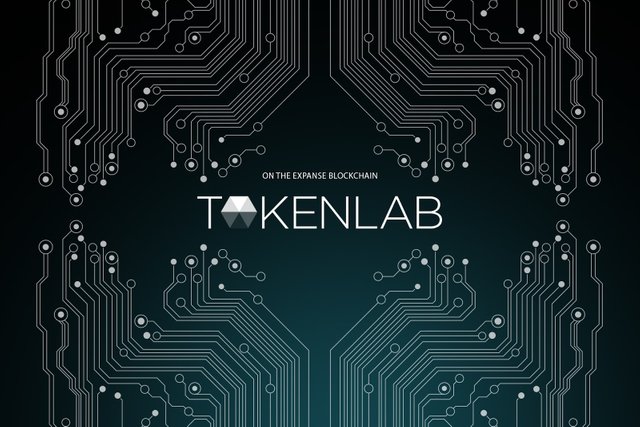 ADDITIONAL DETAILS
There will be time-locked smart contracts for this system. This is not only to protect those running ICOs by securing funds in safe contracts, it also protects buyers from having those running ICOs just dump them on the market. This means funds will be issued over time, and everyone is protected. Note: This will be optional and projects can use different settings. It will be public information.
The Tokenlab team (or an independent organization) will review any ICOs on Tokenlab, in depth, and share their objective and fair opinions so that buyers will not be going into sales without having them reviewed in advance. It is not just about making money, it is about supporting real projects that have long term potential.
All future Expanse ICOs will run on Tokenlab, and holders of LAB will be rewarded from those future ICOs and any other ICOs on Tokenlab. Expanse Partners may also launch ICOs on Tokenlab. Lastly, this will be multi-blockchain in the future, expanding Tokenlab and the Expanse eco-system into a variety of quality projects.
FREQUENTLY ASKED QUESTIONS
WHAT IS TOKENLAB?
Tokenlab is an integrated system to create Tokens and assets on the Expanse.tech Blockchain. This will also include the ability to start ICOs with smart contracts designed with time-locked distributions built in to protect investors from funds being dumped on the market. Tokenlab is also the first ICO of Tokenlab utilizing the LAB token that will be tradable and pay out a percentage of all new Tokens created by Tokenlab. For example, when Expanse creates the Votelock™ ICO on Tokenlab in the future, any holders of LAB would receive a percentage of Votelock Tokens later. When anyone else creates an ICO using Tokenlab, a percentage also goes out to all holders of LAB.

WHAT IS THE PURPOSE OF THE LAB TOKEN?
The LAB Token will be the Token sold at the launch of Tokenlab and as the first sale on Tokenlab. Tokenlab will be operational at this time, and after LAB Tokens are issued new ICOs can start on Tokenlab. A fee of LAB is required to start any new ICOs to prevent spam. This fee will be dynamic and based on levels of customization and change with market cap. LAB Tokens will also function as a reward mechanism and a decentralized ownership stake in the Tokenlab project. Rewarding holders of LAB and LAB tokens will also be tradable on exchanges, to be announced, and as negotiated in the future.

WHAT PERCENTAGE OF NEW TOKENS WILL LAB HOLDERS RECEIVE?
By holding LAB Tokens in the new Expanse Wallet, holders will automatically receive 5% (combined and distributed to all LAB holders) of new Tokens in their new Expanse Mist Wallet. Users will only have to hold LAB Tokens in their Expanse Mist Wallet to receive all future rewards. This will happen automatically on the blockchain and will be effortless. This will also provide a greater distribution of all crowd sales on Tokenlab by Expanse, making every new ICO more decentralized and more evenly distributed.

WHO IS BUILDING TOKENLAB?
Tokenlab is the first official ICO of Expanse.Tech, and is being built by the Expanse.Tech Team. Additionally, some new people are joining for this project, and perhaps the Expanse team. The information about the new members for this specific project is to be announced at a later date.

WHEN WILL THE THE SALE START?
This will be in 2017. The sale will have a countdown and be advertised. The official announcement will come later. This is the pre-announcement so those interested in running ICOs on Tokenlab or participating, have information in advance about what is coming and what is being worked on. This should be within months, or sooner, but no official date will be announced until the product is fully tested and everything is ready.

HOW MANY LAB TOKENS WILL BE AVAILABLE?
There will be 100 million LAB Tokens as a fixed supply, assuming all sell. LAB Tokens will be burned (destroyed on the Blockchain) as each ICO is launched. It will be a fixed decreasing supply. The cost will be a variable amount of LAB to launch an ICO based on levels of customization and special features for each ICO. This cost will help prevent spam ICOs with no value wasting review time, while also increasing the value of LAB Tokens. This dynamic cost and decreasing supply, by design, will be sufficient into the far future no matter how popular Tokenlab may become.

WILL THE TOKENLAB TEAM ALSO RECEIVE LAB TOKENS?
No. It is commonplace these days for projects to raise lots of funding and also keep a very large premine at the same time, Tokenlab, however, will have a better distributed ICO will all LAB tokens going directly to buyers and none withheld for the team. We feel there is no legitimate reason to also keep ICO tokens along with funding raised as most projects have been doing. Although future projects using Tokenlab to build their own ICOs will have that option if they do have a reason or desire to do so.

WHAT ARE THE LIMITS OF THE SALE?
The sale will have no minimum limit of funds raised, and whatever is raised will be used as revenue at the sole discretion of the Tokenlab team. If only a small amount is raised, Tokenlab will still launch, just with minimal advertising. If a great deal is raised, then, at the discretion of Tokenlab, more will be used on promoting Tokenlab and bringing more quality ICOs into the system, generating more rewards for LAB holders. The maximum amount or cap of the sale will be $9,625,000 USD in value, but only cryptocurrency and tokens will be accepted for the initial Tokenlab ICO – no fiat.

HOW LONG WILL THE SALE LAST?
The sale will have a countdown and last 14 days total. The sale will be announced at a later date. Again, this is the early pre-announcement. There is still a lot of work to do before everything is ready. Even though the tech itself is very far along in the development process, that is only part of the equation.

WHAT PAYMENTS WILL BE ACCEPTED FOR THE TOKENLAB ICO?
Expanse, Ethereum, Bitcoin and Litecoin will be accepted for the main Tokenlab ICO. Bitcoin and Ethereum only will be accepted for the presale, as we have to use the funding to advertise for the main sale and we need higher liquidity to do so.

WHAT WILL BE THE COST PER TOKEN OF LAB?
LAB Tokens will cost $0.10 cents USD each. Any LAB tokens not sold will be burned/destroyed at the end of the final sale, increasing scarcity. So if all LAB tokens are sold the total supply will be 100 million LAB, the total would be 50 million LAB if only half sell, and so on. No fiat will be accepted, but as multiple cryptocurrencies and tokens are being accepted and prices change all the time, this is the easiest way to show potential costs in advance.

WILL THERE BE A PRESALE?
There will be a presale that you can sign up for at the landing page www.tokenlab.io. There will be a 15% discount for buying early. Buying early means you are guaranteed to receive LAB tokens and a 15% discount. The presale will have 25 million tokens at a 15% discount, $0.085 cents each, $2,125,000 USD max. Then 75 million tokens later at $0.10 each for the main sale. The total then would be $9,625,000 million for both sales maximum in USD value. No OTC trades will occur for this; all of this will be through the landing page system.

HOW WILL THE TOKENS BE DISTRIBUTED?
The Tokens will be distributed automatically to the new Expanse Mist Wallet to be released soon.

WHERE DO THE PROCEEDS FROM THE TOKENLAB SALE GO?
The proceeds of the sale will be considered revenue for the Tokenlab team to be used solely at their discretion.

HOW DOES THE TOKENLAB TEAM PLAN TO USE THE PROCEEDS?
Proceeds will be used for continued developing and expanding the platform; hiring more people; for advertising and legal expenses; and as previously stated, as revenue to be used solely at the discretion of the Tokenlab team. This will be used over a two-year period for continued development and growth of the Tokenlab project into multiple blockchains. Tokenlab will not be only for Expanse, but will also launch ICOs on multiple platforms in the future – all EVM (Ethereum Virtual Machine) compatible platforms first, then beyond. (Perhaps Steem?)

IS THERE A MINIMUM PURCHASE FOR LAB TOKENS?
There is no minimum purchase, but the exact mechanisms will be released later. We want this to be well-distributed and we are carefully examining other ICO systems to see which were successful creating a wide and fair distribution and which were not. We will use and design the best models to create the fairest distribution.

ARE THERE NETWORK FEES TRANSFERRING LAB TOKENS?
Yes, there will be a small transfer fee and a small amount of Expanse will be needed to be held in the new Expanse Mist Wallet under development.

WHEN WILL I RECEIVE LAB TOKENS PURCHASED?
At the time of the sale, your LAB Tokens will be registered on the Blockchain and held in the private key and wallet that you control. Once exchanges launch with LAB, you will be able to trade your LAB tokens, hold them for future rewards, or use them to launch your own ICO on Tokenlab. Rewards from new ICOs could start shortly after the release of your LAB Tokens.

WILL THERE BE A WHITE PAPER?
Yes, there will be a detailed technical white paper for Tokenlab released before the sale.

WILL THERE BE A LANDING PAGE AND WEBSITE?
Yes, they are under development right now.

WHAT IF I CANNOT BUY OR DO NOT RECEIVE LAB TOKENS?
Every precaution will be taken by the team to make this as safe as possible, but this sale will be as is, at your own risk. The Tokenlab and Expanse team assumes no liability whatsoever for Tokens not received, bugs, problems, delays, or any unknown risks with Blockchain tech. To participate in the Tokenlab sale, and for creating sales on Tokenlab, you assume all risk. That said, it's important to understand that the developers and advisors overseeing this project are some of the most experienced out there, evoking a high level of trust.

LOCATIONS RESTRICTED FROM PURCHASING LAB TOKENS?
We are discussing the situation with legal counsel, and it is yet to be determined. The laws regarding token sales vary from place to place and can be contradictory. We would like to have everyone in all locations participate, but this is yet to be determined. It will be announced at a later date if there are locations or countries that will not be eligible to participate in the sale.

HOW WILL TOKENLAB ADDRESS SCALABILITY CONCERNS?
Every campaign will go through the Tokenlab platform and will be coordinated for maximum efficiency and stability. As the platform grows, we will publish metrics around the performance and highlight how we continue to improve performance. Additionally, we will implement a queue that will make sure that we don't overload the network. The queue will allow for the maximum number of concurrent participants to ensure stability. Lastly, in the future, Tokenlab will be multi-blockchain, and the Expanse team will also implement technology to advance the transaction scalability of Expanse itself.

HOW CAN I PARTICIPATE IN THE LAB TOKEN DISTRIBUTION?
The Tokenlab Website is being built, but for now you can sign up for notifications at our new landing page for the Tokenlab ICO:
www.tokenlab.io