Horny Melon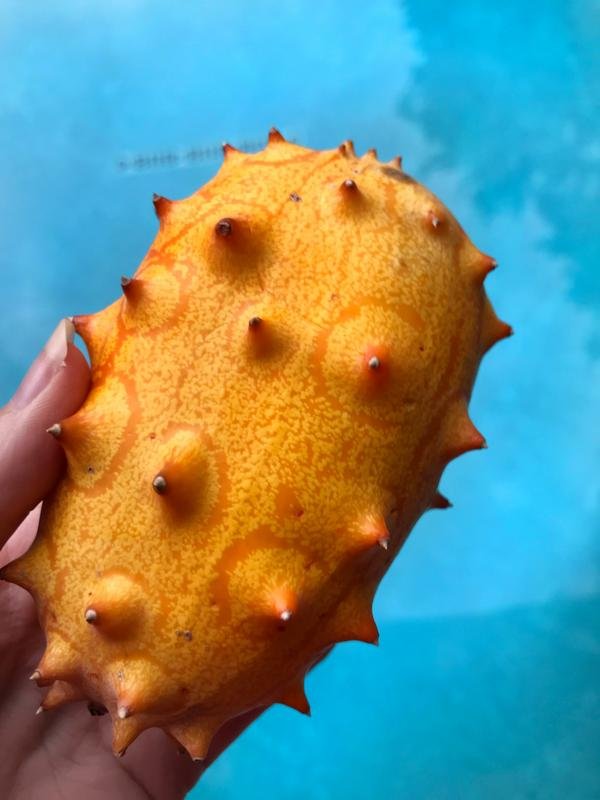 It's time for Exotic Fruit Thursday! Which is some BS I just made up.
It's not exotic fruit Thursday.
Except maybe now it is since I'm shoving this potentially exotic fruit in your face.
Hmm..exotic fruit Friday would've made more sense.
Anyway… have you ever seen a horned melon?
Or tried one?
Not gonna lie, I first saw this about 10 years ago, and called it a horny melon and laughed uncontrollably afterward because I was really mature.
I still refer to it as a horny melon because I'm still really mature.
It's nothing like what you'd expect.
It's green on the inside!
Sorry if I spoiled the surprise.
Would you try it?