🚴 My Cycling Log | Evening 31km Ride | 15/07
I just finished a 31.619km cycling that lasted about 1hh:7mm:49ss !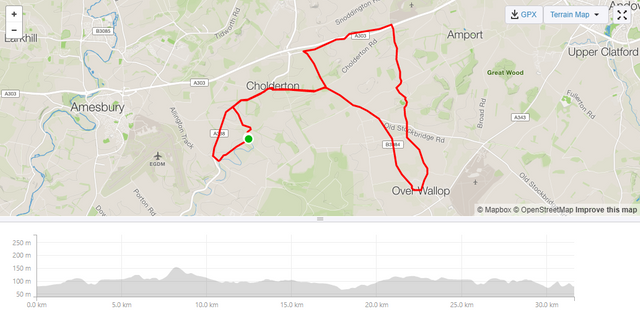 Yesterday evening I decided to go off on a longer ride once it had cooled down a little. Decided to sort of do the route I did on Sunday but just add an extra leg on by going up the old A303 hill and down towards Grateley - I'm glad I did as I'd never been on any of those roads before and they were a delight! I must've seen about 3 cyclists just on a 3-4km stretch of road. The Bianchi is an absolute pleasure to ride and when I headed out on my older Scott it was a real struggle to keep the speed anywhere near 25km/hr but I don't even stress with the Bianchi.
I'll be graduating (up in Norwich) on Thursday so not entirely sure when my next ride will be, but I'll aim to do a Zwift ride this evening/tonight, and maybe try to ride 50km+ on the weekend as well as doing Parkrun!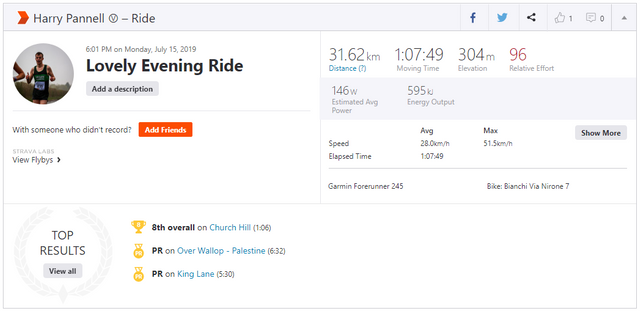 Check out some detailed info at my EXHAUST page
Join me in testing out EXHAUST!