🚴 My Zwift Log | 15km in Watopia | 07/07
I just finished a 15.15km cycling that lasted about 0hh:30mm:40ss !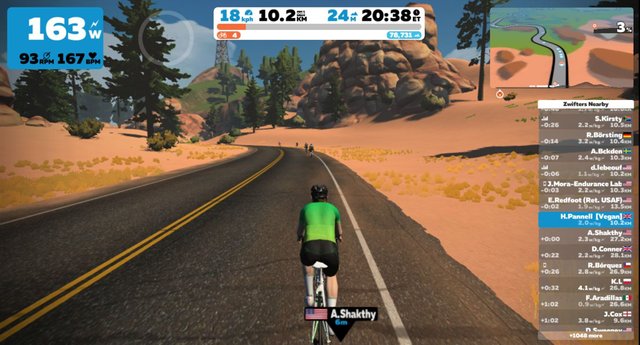 Gave myself a break from job applications and CV tailoring yesterday afternoon with a Zwift ride. Decided not to base it on time but rather just ride 15km as fast as I could - turned out to be 30 minutes 40 seconds in total, but I was wanting to ride a little quicker. Averaged 153 watts and I'm definitely seeing improvement. I picked an easy route with very little elevation, but now I've started leveling up on Zwift I might choose some of the more hilly routes so I can earn some in-game cosmetics.
Check out some detailed info at my EXHAUST page
Join me in testing out EXHAUST!