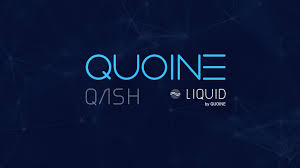 The boom of cryptocurrency has sparked a major change in the world economy. Along with the advancements in technology comes the growth of cryptocurrency. What is cryptocurrency? The term cryptocurrency is alien to a lot of people. If you go online, you would be able to see ads and blogs about cryptocurrency. A cryptocurrency is a digital asset designed to work as a medium of exchange using cryptography to secure the transactions and to control the creation of additional units of the currency. Cryptocurrencies are classified as a subset of digital currencies and are also classified as a subset of alternative currencies and virtual currencies. In layman's term, cryptocurrency is the new currency or monetary amount that is used for online transactions and is used for digital payments.
Bitcoin is the granddaddy of all cryptocurrencies. It was created by an unknown programmer, or a group of programmers, under the name Satoshi Nakamoto around 2009. Bitcoin started as a concept for more secure transactions online than it grows to a new currency.
How do we earn money from cryptocurrency?
One way to earn money from cryptocurrency is through trading. Trading might just be buying and selling but for trading platforms, it needs to have a lot of components to work properly and profitably.
Crypto Trading has been a major source of income and talks for a lot of people. It is a profitable alternative to financial trading which involves buying and selling of shares, stocks or bonds. In Crypto Trading, we are able to trade Bitcoin, Etherium, and Altcoins which is way different than the conventional Financial Trading. But before we can start trading we need to look for the best Crypto Trading exchanges and compare the prices.
Important Factors to Consider about QUOINE LIQUID PLATFORM :
Coin Pairs Available
Many exchanges offer only a handful of coins-the most popular being Bitcoin and Ethereum. There are only a handful of exchanges that offer a wider variety of coins. A more diverse option of coins available is better as it gives you more choices of coins to purchase.
Liquidity
Liquidity refers to the ease of buying and selling in the market. A high liquidity means that there is a huge number of buyers and sellers; thus, leading to better price discovery. This also allows you to transact faster.

Security
The level and type of security mechanisms employed by an exchange are vital in ensuring that your coins are safe. Examples of good security practices undertaken by exchanges include:
a) Keeping deposits in cold storage - this means that your coins are safely tucked away offline, beyond the reach of hackers
b) Availability of 2-factor authentication (2FA) option - this increases the security of your account
c) Email encryption and verification - for every transaction there will be an email sent to your account to confirm the transaction

Customer Support Quality -
Having a responsive customer support would save you lots of time and eliminate anxiety especially in a fast-paced environment. Issues in your verification process, deposit/withdrawals, funds reflection and trading orders should be solved quickly by the exchanges, or it could cost compromise you time, money and well-being.

Trading Fees
Low transaction fees on buying and selling would relatively prevent your margins to be eaten away, especially if you're a constant trader. It is important to look at the fees of your exchange, to see if it's relatively comparable to other exchanges.
Ease of Use
The user interface of the exchange should be easy to use and clean to avoid confusion. Having the necessary indicators at the tip of your fingers and the ease of navigating through the platform should make it easy for anyone to use the interface.
Basing on all these factors, I can say that QUOINE LIQUID PLATFORM has all of these. Just a quick rundown about QUOINE, QUOINE is already an established exchange which has been built buy bankers who know the ins and outs of the trading and banking industry.
What is LIQUID PLATFORM? (some info from https://liquid.plus/ )
QUOINE LIQUID PLATFORM is a single globally-sourced trading platform with an associated suite of services. Its main advantage among all other exchanges is LIQUIDITY. In simple terms, liquidity is the volume of an activity in a market or industry. In this case, a trading volume which is the lifeline of all exchanges. The more interaction or activity of buying and selling cryptocurrencies would entice traders to trade in a particular exchange.
Features of the LIQUID PLATFORM:
World Book is built on top of QUOINE's existing Matching Engine, Smart Order Routing, and Cross Currency Conversion Engine technologies with this technology, a trader can trade any token or cryptocurrency he chooses. This means a wide choice of cryptocurrency pairing.
Components of the World Book:
Matching Engine
Smart Order Routing
Currency Conversion
Data Infrastructure
Prime Brokerage provides tools to reduce counterparty risk and increase ROI. Prime Brokerage includes so-called Direct Market Access, Fiat Management, and Credit Facility as its core offering.
This means that anyone can trade directly on any global exchange, without even having an account or funds on those exchanges.
Components of the Prime Brokerage:
Direct Market Access
Reporting
Fiat Management
Credit Facilities (Lending)
Aside from these two main features, QUOINE LIQUID PLATFORM uses QASH token as a utility and trading token. Lots of people consider QASH as the next Bitcoin or Ethereum for financial services but In my opinion, Qash will be the future of tokens, a universal token. QASH has a lot of advantages compared to any other crypto token like tradeable on all major exchanges, with QASH for all QUOINE services and as a payment token for other financial services. The verdict for QUOINE LIQUID PLATFORM is very obvious, the fundamental components of a good exchange are there added to the high-end technology. For investors and platform users, this is a great platform or ecosystem to work with because of the building blocks which are already established and the technology is limitless.
To find out more about QUOINE and its product:
https://liquid.plus/?utm_source=https%3A%2F%2Fgeorgedicdiquinblogsite.blogspot.com%2F2018%2F02%2Fquoine-liquid-platform-gamechanger-of.html&utm_medium=content&utm_campaign=QASHRewards