Coinspot.com.au new fee structure!
Hey Steem,
I have been using coinspot for over a year, I find it very professional and straight forward. Its very flexible, more so than other exchanges.
They now do have spreads on the "buy" "sell" prices of coin. Usually 1%ish but it can blow out to a few % in times of high volitility.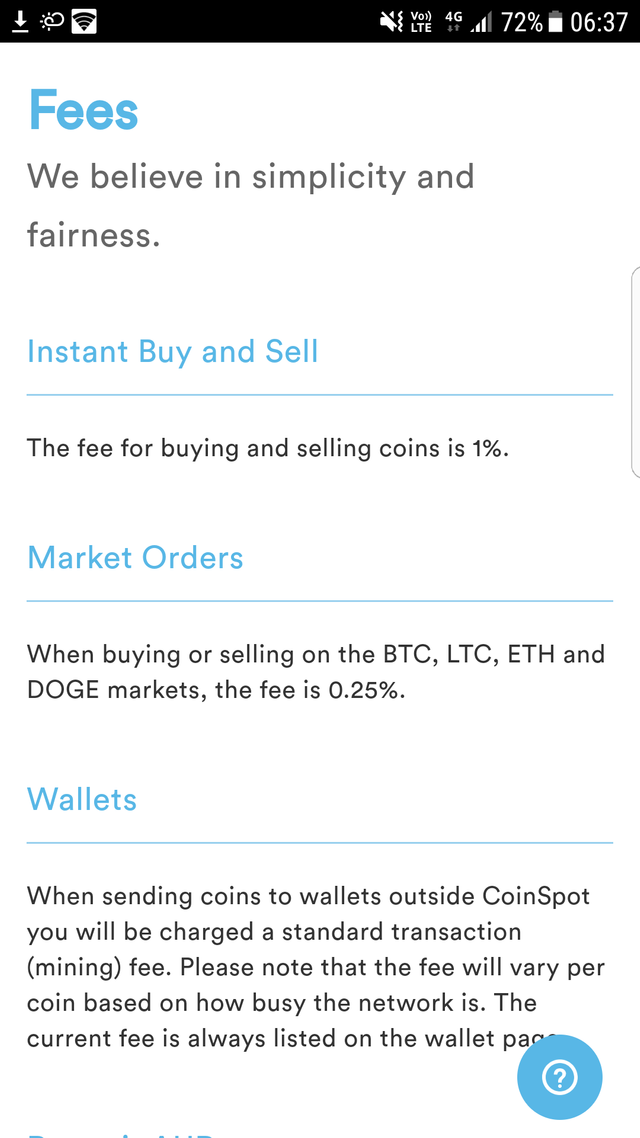 This is a screenshot of the fee structure, free poli deposits of cash and 1% to purchase or liquidate coins. Wallets also allow the sending of coins to private wallets from the coinspot website (multi-wallet), or the depositing of a number of coins including BTC, ETH and DOGE.
.25% charge on intercoin trading has dropped the costs alot!!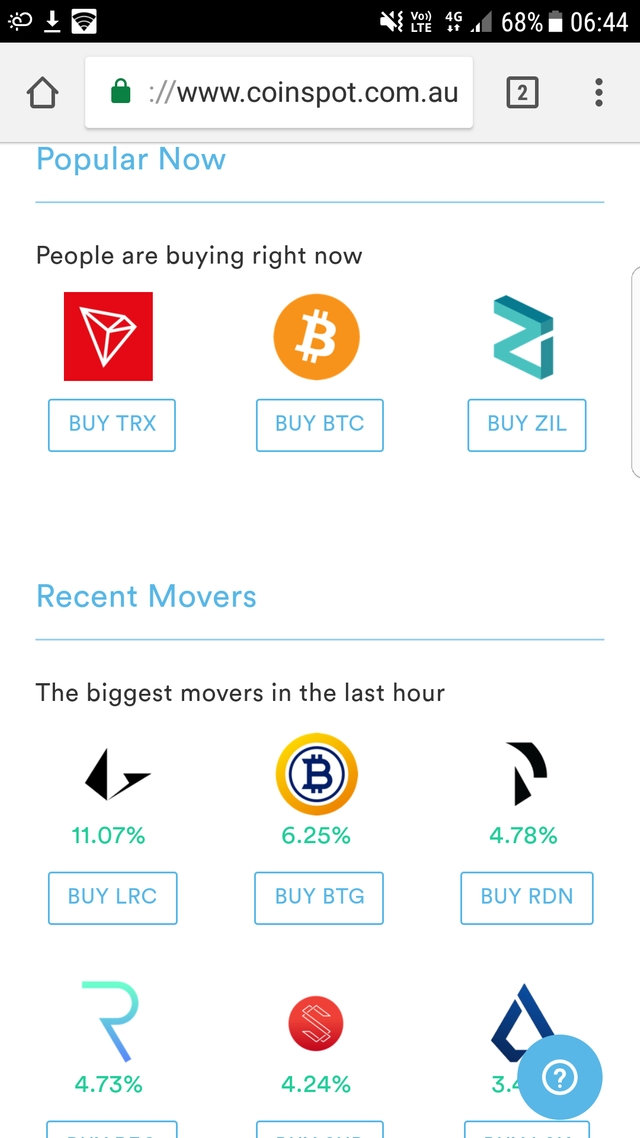 If you havn't checked it out yet please use the link in my profile @steeminformation
Thanks!!!