Sparrow Exchange: The option Platform for all
The introduction of crypto currency to the world has been setting the pace for the past decade and today; and its importance cannot be unequally yoked with unbelief. Since that inception; there have been varying successes and failures of prospectives crypto currency trading platform where ethusiasts and professionals trade bitcoin, etherum and other crypto tokens.
As we are all aware that different centralized exchanges have different features (some trading platform has stop loss, while most does not ), and certain weaknesses. If we check through decentralized exchanges it does not provide unique trade advantages as centralized exchanges; but dex platform is totally secured.

Another important drawback is the poor handling of deposits and withdrawals especially in CEX platforms but inherent in DEX too. Some platforms take atleast 15 minutes for reflection of either deposits or withdrawals; while some take instantly and some DEX & CEX takes over 12 hours; in these age, with our knowledge; there is a need to eradicate such situation. And that is why today; we are discussing the Sparrow Exchange Platform; A leading Options Trading Platform.
In life, we all want something better; and so does trading platform deserves; so am introducing to you all "SPARROW EXCHANGE PLATFORM" a leading options trading platform to you; Sparrow is a trading platform that provides an easy and simple way to control recognized and unknown risk and to monetize your digital assets.
Properly, Sparrow Exchange is a recognized trading platform in the blockchain industry, it is a e-commerce platform developed by a team of experts in order to make trading easy & convenient for traders and at the same time legitimizing every digital assets on the platform.
What makes Sparrow unique?
The truth is that if you log in to your sparrow exchange account, and examine the features; you will realise that its easy to trade on the platform due to its exciting trading interface; equally, the API for the sparrow exchange offers a maximum performance for users.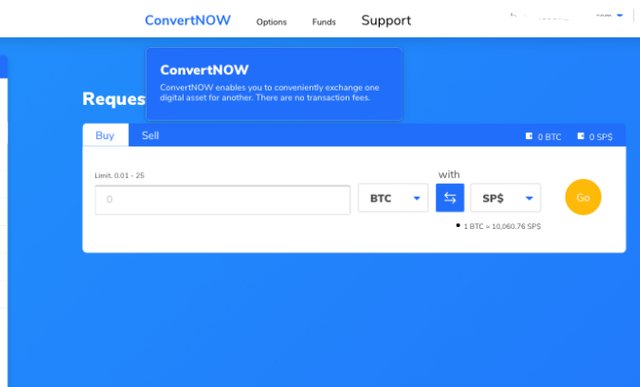 The ConvertNow facility
This facility lets you convert a direct swap between tokens without paying any fees at all nor any marks up. For example, it means you can swap your etherum to bitcoin directly. Heres how it works:
Create a sparrow exchange account [here(https://sparrowexchange.com) and complete your kyc (know your customer) so that you can exploit all features of the platform.

At the top of the platform, you will see the convert now button, click it and wait for the site to load; then you select the digital assets you want to convert.
NB: There are over 25 trading pairs available and at any amount).

Input your desired values to be converted and click on the GO button to complete the conversion.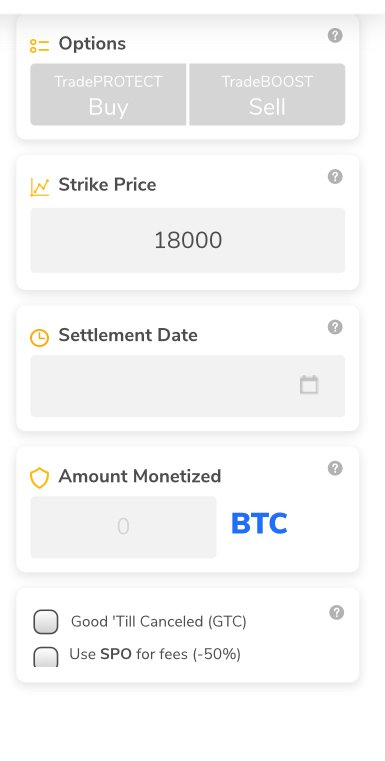 Sparrow Exchange Simplified Options
In other to make the platform customizable and enhance its liquidity, sparrow platform enables users to trade bitcoin btc and etherum eth in european options that are more liquid than OTC options. The trade option products could be TradePROTECT & TradeBOOST.
Don't forget that to use the sparrow exchange platform; you need to follow simple basic steps:
Sign up to sparrow exchange
Complete your kyc
Utilize and enjoy all benefits of the platform.
Visit sparrow exchange today.
FOR MORE INFO ON SPARROW EXCHANGES,
KINDLY VISIT;
Website: https://sparrowexchange.com/
ANN Thread: https://bitcointalk.org/index.php?topic=5146551.0
Telegram: https://t.me/SparrowExchange
Twitter: https://twitter.com/SparrowExchange
Facebook: https://www.facebook.com/SparrowExchange/
Reddit: https://www.reddit.com/r/SparrowExchange/
Youtube: https://www.youtube.com/channel/UCXW1AX7vdgkcIxNaZJFRFwg
Author:
BadBitch