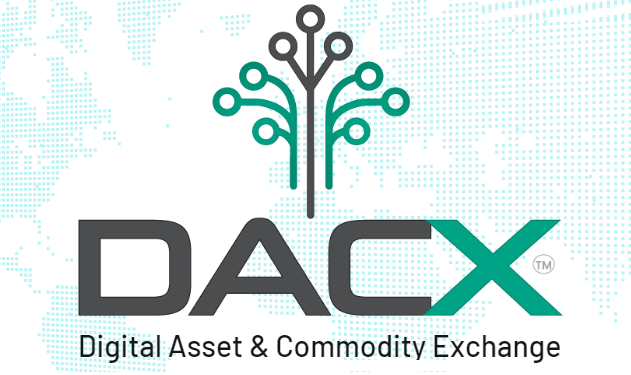 For a while, the crypto world has had a certain perspective of mostly trading normal cryptos on various crypto exchanges. This is, however about to be revolutionized by the innovative DACX platform, which is looking to provide next-gen digital assets exchanges that will leverage machine learning and DLT to ensure a secure and compliant marketplace.
What is unique about DACX is that it aims at providing the crypto space with a platform for both secondary and primary markets, which surpasses conventional cryptocurrencies. The platform plans to outstand by venturing into the world of tokenized securities and commodities making their target market the retail sector, professional, and institutional-grade clientele.
DCAX is a centralized exchange that has plans of listing STOs in the future, and it is trying to actualize this dream by designing compliance in the heart of its architecture to eliminate regulatory risks that are currently taking place and those which might occur in the future. The DACX platform is, therefore, going to incorporate KYC, AML, and AMM to ensure they follow up on real-time risks.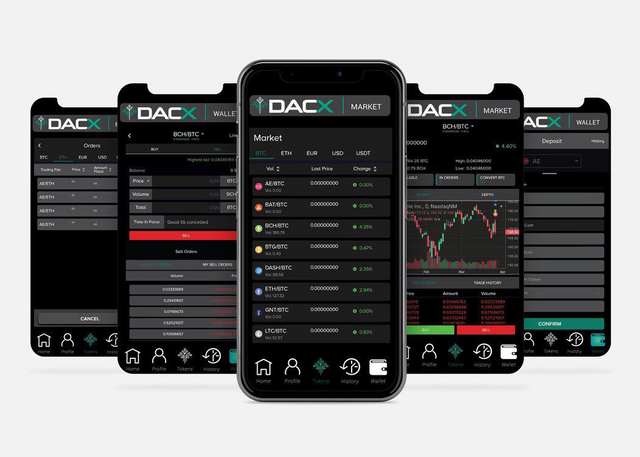 DCAX is focusing more on fractionalizing all forms of assets and commodities through tokenization. This way, all types of investors will be able to be included in the crypto space because of this diversification. The results of including all types of investors are more liquidity to the conventional markets. DCAX is going to be the ideal platform where everyone is given a chance to invest in whatever assets they wish on the DCAX exchange, and there is absolutely no reason not to venture into the crypto world now.
The global circular economy is going to be greatly improved because of DCAX, which plans to bridge the gap between physical commodities and digital assets, promoting the re-utilization of finite resources.Blockchain technology with the help of DCAX is going to help once again the global economy thrive by allowing people and organizations to tokenize their physical commodities.
The security of your digital assets on the DACX exchange is going to be guaranteed because the platform plans to utilize four types of crypto wallets which include:
🔗 Hot wallets-which are going to be stored on their internal servers for frequent transfers where only a fraction of your funds will be kept available for these kinds of transfers. The hot wallets are also going to be encrypted and have decryption keys, which will be only applied by authorized parties at intervals, which will be predetermined to approve outgoing transactions.
🔗 HSM protected semi-cold wallets-which are offsite wallets that will be held by companywide hardware wallet solution with multi-sig, governance, and access limits put in place by a Hardware Security Machine.
🔗 Hardware Wallet integrations.
🔗 Cold wallets-which will be kept offline, and transactions will be signed on offline computers by senior management executives.
CONCLUSION.

DACX platform is the future of crypto trading and blockchain because it is striving to include every type of investor into the crypto market by allowing them to tokenize their physical commodities. With such an innovative platform, crypto mass adoption could be achieved sooner than expected.
For More Information about DACX:
🔴 Website: http://dacx.exchange
🔴 Bitcointalk Link: https://bitcointalk.org/index.php?topic=5197112.0
🔴 Telegram: https://t.me/OfficialDacx
🔴 Facebook: https://www.facebook.com/dacx.io
🔴 Twitter: https://twitter.com/dacx_io
══════════════════════════════════
★ Author: jamesndungu1
★ BitcoinTalk Profile: https://bitcointalk.org/index.php?action=profile;u=1856049
★ All Images credited to DACX - Digital Asset & Commodity Exchange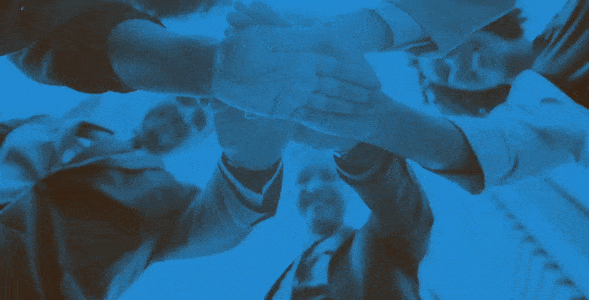 ══════════════════════════════════