A LOOK AT TEMTUM FROM DIFFERENT PERSPECTIVES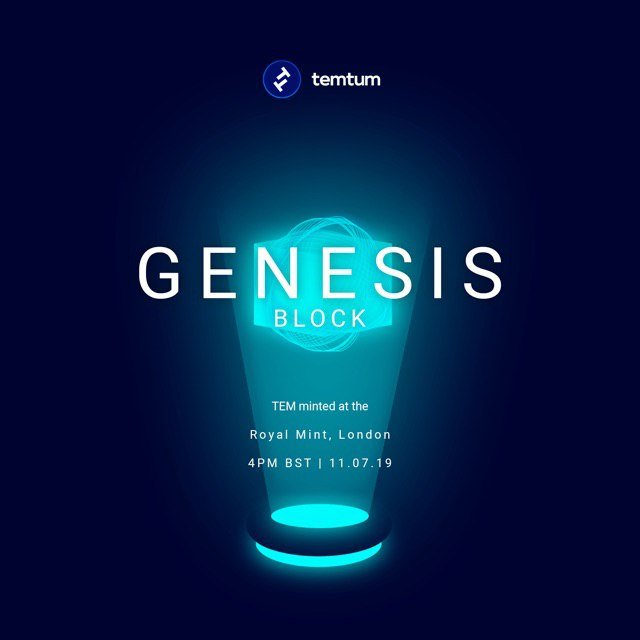 You can't talk about the crypto space without mentioning Bitcoin, this is because it is the first cryptocurrency ever created. Despite its uniqueness in terms of decentralization etc, it still has its shortcomings which can be seen in terms low speed, high energy consumption which all leads to lack scalability; that is to say for blockchain to be scalable wherein it will satisfy the needs of users it needs to be fast, environmentally friendly etc.
In addition to Bitcoin blockchain are other blockchains which are still yet to offer a scalable blockchain which can be perfectly Incorporated into payment systems thus standing a chance against current systems like PayPal etc. Therefore in a view to achieving this led to the creation of TEMTUM.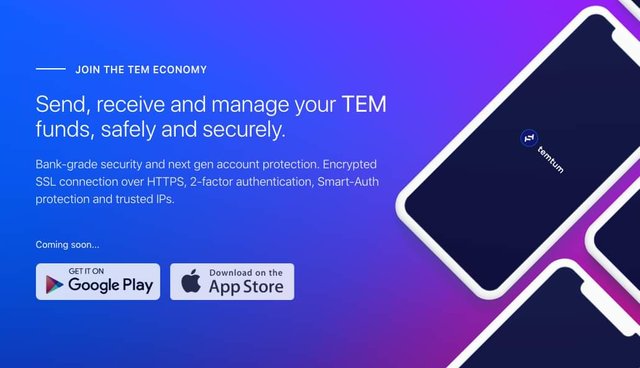 A LOOK AT TEMTUM
Brief Introduction
Just like in the world, every project is created to solve pressing issues and by so doing sets itself apart from other projects. By solving a problem a project sets out to solve, it becomes a highly valuable and useful project which will last long term. Bearing this in mind gives a glimpse on what Temtum is all about or what's defines Temtum.
What Is Temtum?
Temtum is a blockchain network created by a team of professionals whose aim is to create a blockchain which will be suited for financial systems while being environmentally friendly. That is to say, Temtum will solve issues like lack of speed, scalability, security and high resource requirements evident in most blockchains.
In order to solve these issues Temtum banks on an innovation made by Dragon Infosec which is known as Temporal blockchain thereby combining it with the following to achieve better results;
a. Efficient consensus algorithms,
b. AI (Artificial Intelligence) powered Performance Integrity Protocol.
Through the combination of these technologies and techniques, Temtum succeeds in removing network competition, drastically improving network efficiency while using a source of light for quantum effect randomness. The end result of this is a fast, quantum secure blockchain network which is environmentally friendly while being suited for highly scalable payment systems.
Why Is Temtum Different?
From the name, it sounds and looks same, "TemTum", however it denotes the innovation within Temtum blockchain which is; TEM for Temporal blockchain and TUM for quanTum randomness.
Temtum is different because it offers a cryptocurrency (TEM) which can easily be integrated into existing payment systems thus being seen as a standalone cryptocurrency thereby making it possible for users with low resource devices to participate in the network while benefiting from immediate and feeless transactions from any part of the world. In addition to this, owing to the way Temtum was built it tends to stand as a better alternative for fiat currency while being a standalone network which can work efficiently in wallet-to-wallet basis.
Another reason which shows that Temtum is different is the team's aim, which is to ensure that Temtum technology can change the way people store as well as exchanges value. In the same way, owing to technology within, it can run on devices such as smartphones, cars, drones, IoT (Internet of Things) devices etc. To prove that this is true, Temtum team has carried out a test where Temtum was integrated into BMW i8, where the car is used as a full node in its network whereby additional hardware was not required; Temtum is the first to achieve such.
Furthermore, other integration of Temtum into existing systems or platforms include Point-to-Sale (POS) and mobile payment systems once the necessary partners are secured. In addition, is into online gaming and e-commerce.
Is Temtum A Success?
Yes, Temtum is a success because as of 11th July 2019 by 4 pm it's genesis block was created; however this doesn't mean the team will relent, No instead they are still working hard to ensure their goals and objectives are achieved.
In conclusion, Temtum is unique as it operates with low computational power, energy as well as storage but yet processing transactions at high speed without compromising security; in all working on low-end devices.
Furthermore, Temtum is built to scale quickly at low cost while removing the need for mining thereby ensuring its blockchain is environmentally friendly.
Temtum coin, TEM is already listed on Coinall cryptocurrency exchange.
Start trading by visiting
https://www.coinall.com/
FOR MORE INFORMATION ABOUT TEMTUM FOLLOW THE LINKS BELOW
Website: https://temtum.com
Telegram: https://t.me/temtumcommunity
Twitter: https://twitter.com/wearetemtum
Discord: https://discord.gg/hs3v4g4
Reddit: https://www.reddit.com/r/temtum
Medium: https://medium.com/temtum
Facebook: https://www.facebook.com/wearetemtum
LinkedIn: https://www.linkedin.com/company/temtum/
Whitepaper: https://temtum.com/downloads/temtum-whitepaper.pdf
Author's Bitcointalk Username: Flezy
Author's Bitcointalk Profile Link: https://bitcointalk.org/index.php?action=profile;u=2187485