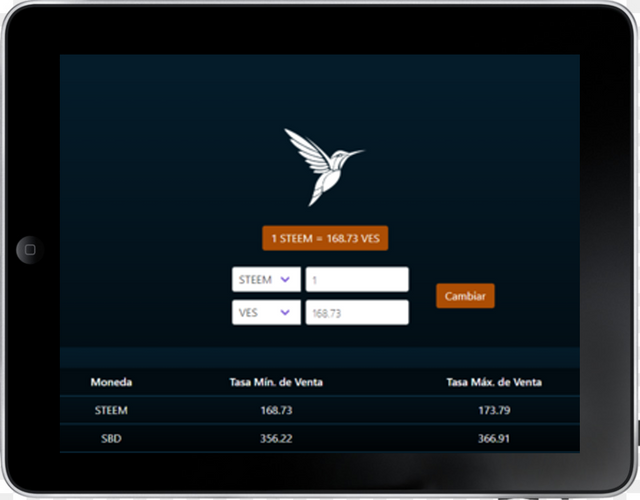 Orinoco
es una plataforma de cambio, rápida. segura y fácil para convertir tus Steems en dinero. Orinoco es ordenado, amigable al usuario.
OrinocoExchange is a platform for change, fast. safe and easy to turn your Steems into money. Orinoco is neat, friendly to the user.
Calculadora de Variables / Calculate your change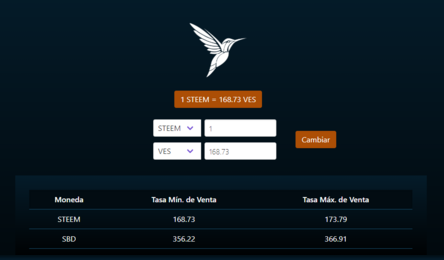 Mayor Cantidad es igual a Mayor Tasa. Orinoco te ofrece las mejores tasas del mercado para así acceder al mejor cambio. Entre mas sea la cantidad del cambio podrás optar a la mejor tasa de cambio. esto lo podrás observar en la suma de la calculadora.
More amount means a higher rate!
Orinoco offers you the best market rates to access the best change. The more the amount of the change you can choose the best exchange rate. You can see this in the sum of the calculator.
Memo único/Unique memo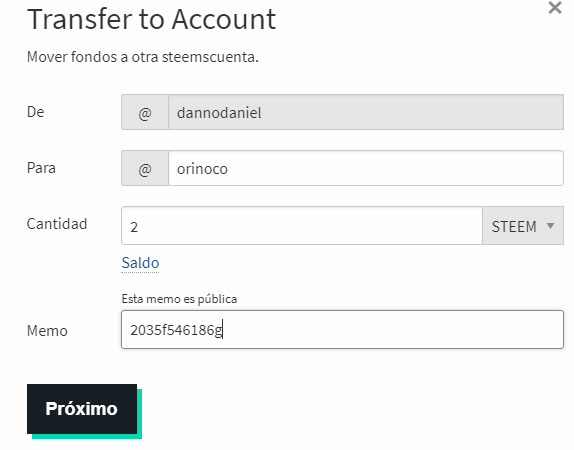 Una vez registrado en la página Orinoco y registrada tu cuenta obtendrás un memo único, que es como una tarjeta de identificación asignada a tu cuenta. Ese número de identificación te servirá para poder transferir directamente de steemit.
Entras a tu monedero, transfieres a @Orinoco y en "memo" colocas el número asignado por la plataforma de orinoco a tu cuenta registrada, y así de sencillo. ¡Fácil, seguro y rápido!.
Once you have registered on the page Orinoco and registered your bank or Wallet account you will get a unique memo, which is like an identification card assigned to your bank account. This identification number will help you to transfer directly from steemit.
You enter your wallet, you transfer to @Orinoco and in "memo" you place the number assigned by the Orinoco platform to your registered account, and that's as simple as that. Easy, safe and fast !.
De Steem/SBD a Bitcoin / From Steem/SBD to Bitcoin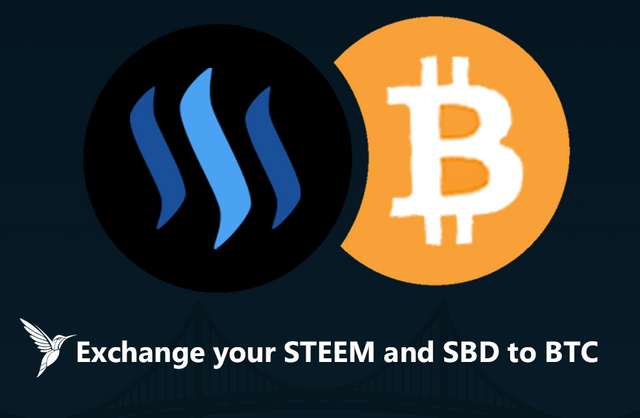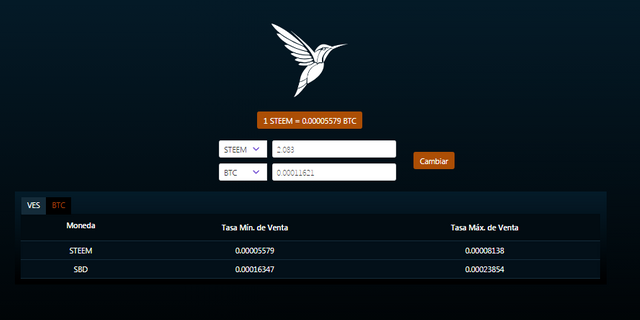 Orinoco Agregó a su plataforma la maravillosa novedad de cambiar tus steems y SBDs a Bitcoin, recuerda que el mejor cambio y la mejor tasa. A mas cantidad será mejor el precio.
Si Eres usuario de LocalBitcoin la transacción se hará de manera inmediata y te ahorrarás la comisión.
Orinoco added to its platform the wonderful novelty of changing your steems and SBDs to Bitcoin, remember that the best change and the best rate. The more quantity the price will be.
If you are a user of LocalBitcoin the transaction will be done immediately and you will save the commission.
"More amount" means a "higher rate"
Video