TRADEDO — Exchange Launching Soon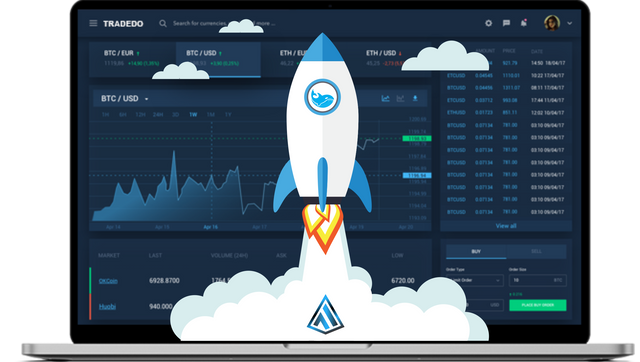 Hello everyone, thank you for your support so far. We are getting closer to the launch of all our platforms.
We are currently delivering good news from Tradedo exchange, we have completed all Node testing and we will launch it on time as attached in the roadmap.
We are now in a test session of the exchange, and once that is done we will move the ".io" domain and then launch.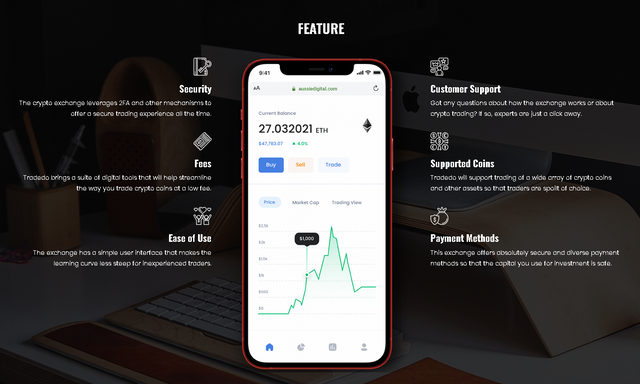 Tradedo, Aussie Digital's trading exchange, empowers merchants and shoppers to leverage leading crypto coins for selling and buying services and products in a few clicks.
Having the potential to revolutionize crypto trading, Tradedo is Aussie Digital's native trading exchange platform. From having a user-friendly interface to being a secure trading platform, Tradedo gives crypto traders, even newcomers, full confidence to trade crypto assets without any hassles.
The platform will allow traders to buy the most popular crypto coins easily and quickly. The ecosystem's native coin, AUDCoin, will be used on Tradedo to buy other crypto assets. The creators behind Aussie Digital refer to Tradedo as the ecosystem "Engine Room". Now, let us take a quick look at some highlights that make this crypto trading portal one of the best in business.
Stay up to date with development of all our platforms !!!
Our Information :
Website : https://www.aussiedigital.io/
Facebook: https://www.facebook.com/aussiedigital/
Twitter: https://twitter.com/aussie_digital
Telegram : https://t.me/AUDOfficialGroup
Youtube: https://www.youtube.com/channel/UCGoncZDbjH21YOi4i4YwroA
Instagram : https://www.instagram.com/aussiedigital.io/
Github : https://github.com/aussiedigitalio
Reddit : https://www.reddit.com/r/aussiedigital_25b/