..i believe its our obligation as 'steemians' to try, each one of us get STEEM as high as we can ... @oracle-d is doing a great job to this direction by trying getting STEEM listing in NetCoins, a Canada based exchange platform...
...what does getting STEEM in NetCoins mean, according to @oracle-d you can see below..
Getting your coin sold in 171,000 retail locations in over 53 countries across 6 continents
Press releases and media exposure on financial sites and crypto sites (Nasdaq, Globenewswire, Coinmarketcap, Coincodex etc…)
Global OTC desk availability
... well it is something !!!
...so lets try help STEEM....it's very easy guys.....all that you need to do is just an upvote...an upvote and your valid email address...that's it...by the time writing this post after my upvote...STEEM was counting 175 votes...i'm sure we can do better than this...we have to do better than this so spread the word!!!!
...visit http://contest.gonetcoins.com/ ...scroll down the page till you find 'search' ...there just fill in STEEM ...
...after doing this you will see this in your screen ...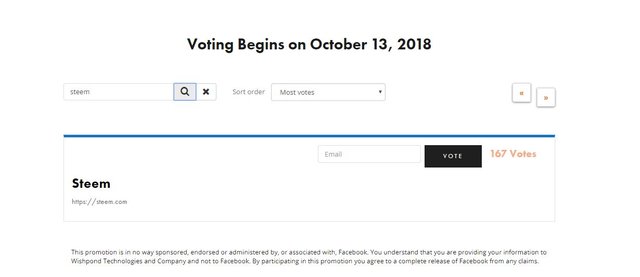 ...just fill in your email address and click VOTE....you will get this message..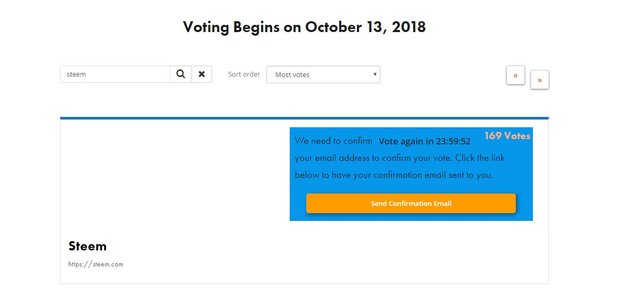 ..click on 'send confirmation email' ...you will see the following message popping up..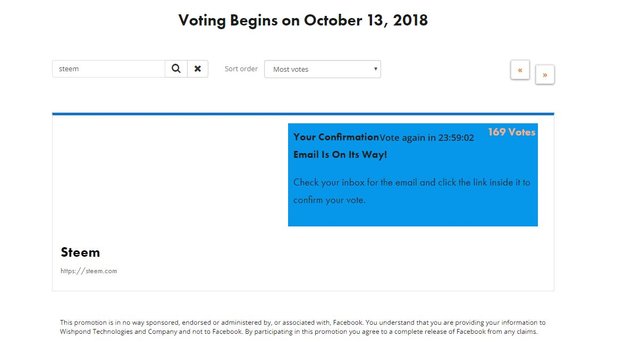 ...just visit your email inbox ...you will find a message like the following waiting for you..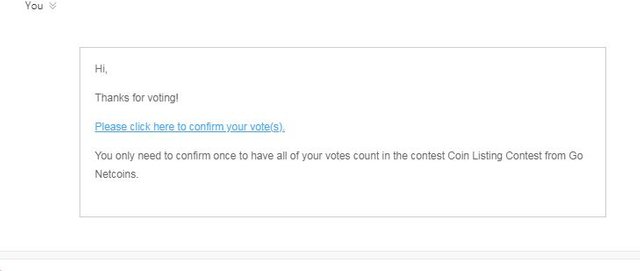 ...click on the sentence in blue and that was it....the job is finished....so easy we help our Coin..you will get a confirmation as follows...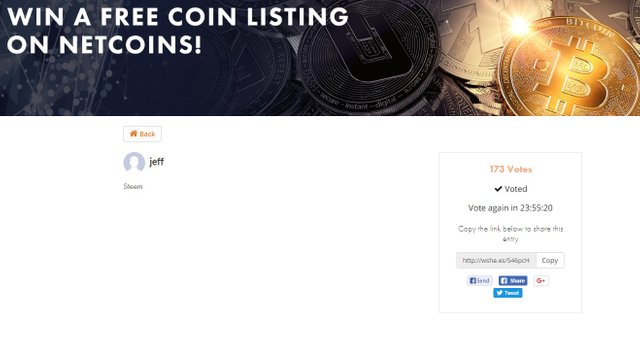 ---
...i would like to thank my steemian friend @mindtrap for encouraging me creating this post..
...be happy and don't forget....WE ARE STEEM....
---