Where are our friends and followers, wake up and see we are about to lose the contest. I voted every day and I was counting hours several times of my day to check what is going on. I also shared @drakos post in our community announcement and mentioned to members to ensure we are winning. Check the @drakos post below.
https://steemit.com/steem/@drakos/let-s-get-steem-listed-on-netcoins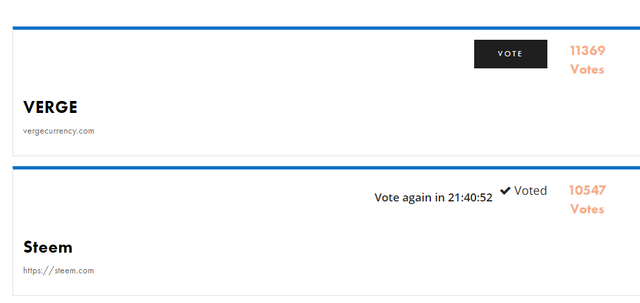 I am just thinking, should we lose the contest? We can't blame anyone as we all are at the same place. We supposed to do better.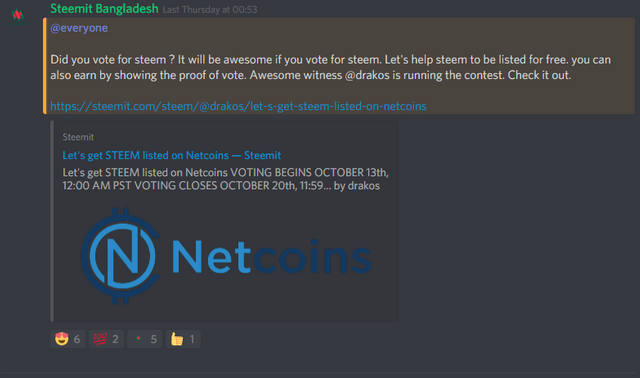 I shared and asked our above 700 Members to vote for steemit and get some rewards from the awesome witness. But I feel sad that we are losing first place and that's why I decided to ask my followers to help steem with a vote.
Well, I am not going to go details what is netcoins. I just invite you to go http://contest.gonetcoins.com/ and find steem to vote. It's very easy. if you are a new voter, you need to confirm vote with your email.
Now, if you give a vote for steem as a genuine user, give an SS in a comment for a different level of appreciation.
Now Just a few hours left and please we need your action. We are about 1000 Votes behind to rescue our first place.
N.B: By upvoting this post you are supporting me @Azizbd personally, not my charity @SchoolForSDG4
Please contact me @Azizbd for any information azizbd#2850 on discord.
---
Adsactly is a Autonomous Decentralized Society Acting Cooperatively to Leverage You.
|| Twitter || Discord || Steemit ||
---