50X.com - Modern Cryptocurrency Exchange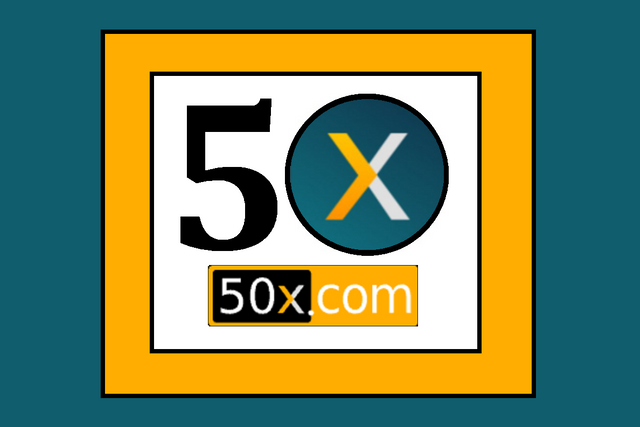 ---
50x.com has launched!
After a successful ICO and a year of planning and development, the 50X cryptocurrency exchange has opened for users. This has been a great achievement for the team with much more development and features planed for the immediate future.
50X is a unique exchange build for traders and owned by the traders
Upon reaching this milestone the investment community have reacted by jumping in to buy the native currency of the exchange - STE tokens, and A2A tokens. Available only on the 50X exchange
---
50X Clean Exchange Interface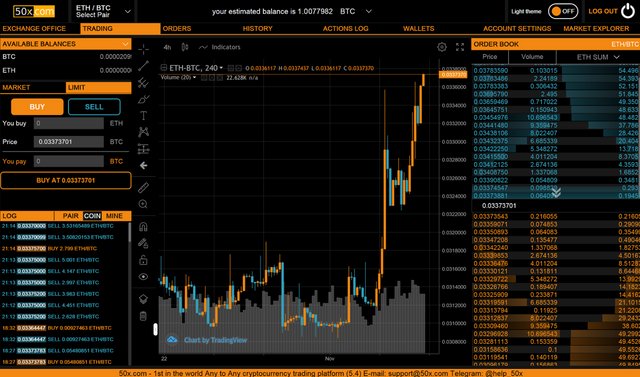 ---
50X Features
What makes 50X unique is that 100% trading commission profits are paid out to holders of STE tokens. Which is a massive incentive for traders to become investors and when the exchange reaches popularity - to share in the success with constant dividends.
As for the A2A tokens, these are the traditional exchange tokens used to pay for trading fees at a reduced rate.
Both tokens have serious potential to increase significantly in value - as history would show with exchanges with significant volumes.
Coincidently, as volume increases on 50X exchange, the STE dividend tokens become valued like gold.
One final feature that should make you consider joining 50X exchange is the solution to liquidity being implemented. The 50X exchange has a pioneered a protocol to provide liquidity to any coin pairs listed on the exchange the meet certain criteria. This protocol with be paramount to the success of the exchange by providing increased volumes and value to STE token holders.
---

---