Everyday Crazy Podcast Season 1 Episode 2 - The Craft EVERYTHING Movement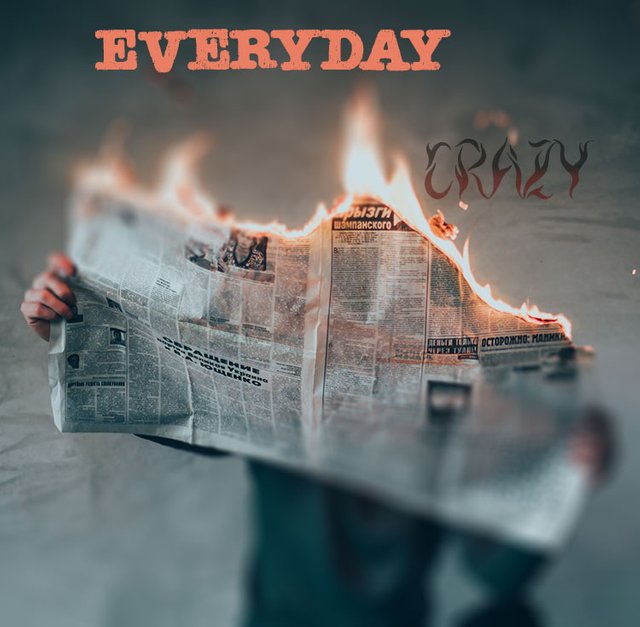 Everyday Crazy is a regular weekly podcast with new episodes every Wednesday. Check out the podcast episode on Anchor FM (www.anchor.fm) or download the Anchor app on your iPhone or Android device and look for the Everyday Crazy podcast. Be sure to Subscribe, Rate and Review the podcast so you can do your part to make certain LP is not suitable to hold public office.
Also don't forget to check out the companion playlist on Spotify. The link for the companion playlist is in the show notes. It's punk rock, satire and comedy just the way nature intended.
On Anchor FM, you even leave me a voice message. You never know, but it could be featured on an upcoming show.
Everyday Crazy Podcast Season 2 Episode 1 - The Craft EVERYTHING Movement
Hand Crafted, Single Origin, Health Halos and the bullshit euphemisms of modern marketing merging with the "craft" everything movement. I assure you, our artisan, single-source, sommeliers are connoisseurs of bullshit and have curated only the finest euphemistic "craft" flim-flam for this episode.
https://anchor.fm/lpfaust/episodes/The-Craft-EVERYTHING-Movement-eause2
Spotify Companion Playlist for Everyday Crazy Season 1 Episode 2
https://open.spotify.com/playlist/56XLvKe3yX1WECyfg1PrqS?si=S4bzbTa1Tgy6iPmFD2gYLg
Listen to LPFaust Live on Joculation (hosted on MSP Waves)
Joculation is hosted on Discord in the MSP Waves Server every Friday (8:00 PM – 10:00 PM MST/9:00 PM – 11:00 PM MDT/Saturday 3:00 AM – 5:00 AM UTC)
Listen Live http://mspwaves.com/home/listen/
…or better yet….
Listen Live and Join the Chat on Discord https://discordapp.com/invite/dpGVBcy
Keep up to date with all things LP on Twitter (@FaustLp)