Everyday Crazy Podcast Season 1 Episode 3 – Magic, Charlatans and FlimFlam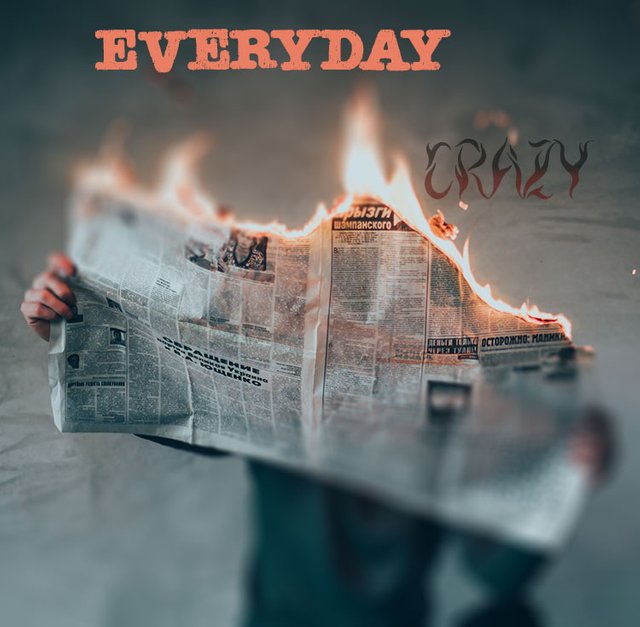 Magic has always held a certain mystique in my mind. It has been suggested, a magician needs to be somewhat of a criminal con man, but not have the guts to go through with it.
In the words of James Rhandi, "magicians are the most honest people in the world. They tell you they're going to fool you, then they do." It's a twist of irony he should eventually become one of the most renown skeptics, debunking channelers, psychics and charlatans in the public arena with the effectiveness of a surgeon with a scalpel.
Grab a glass of Peter Popoff's Miracle Spring Water, a comfy seat and you're listening device.
In this episode, let's take a satirical walk through the world of magic, illusion and charlatans inspired by the documentary film An Honest Liar. Doug Henning, David Copperfield, Criss Angel….and Sigfried and Roy? I did mention it's satire, right?
Everyday Crazy Podcast Season 1 Episode 3 – Magic, Charlatans and FlimFlam
I've always had a fascination for stage magic and sleight of hand. Play Dead the off-Broadway show and The "Amazing" James Randi mentalist and escape artist turned charlatan vigilante. Let's open your third eye and align those chakras. Click the link and check out the latest episode.
https://anchor.fm/lpfaust/episodes/Magic--Charlatans-and-FlimFlam-eb4o6q
About The Everyday Crazy Podcast
Everyday Crazy is a regular weekly podcast with new episodes every Wednesday. Check out the podcast episode on Anchor FM (www.anchor.fm) or download the Anchor app on your iPhone or Android device and look for the Everyday Crazy podcast. Be sure to Subscribe, Rate and Review the podcast so you can do your part to make certain LP is not suitable to hold public office.
On Anchor FM, you even leave me a voice message. You never know, but it could be featured on an upcoming show.
Be sure to also check out the companion playlist on Spotify in the shown notes. It's punk rock, satire and comedy just the way nature intended.
Spotify Companion Playlist for Everyday Crazy Season 1 Episode 3
https://open.spotify.com/playlist/1YL2oPZCySDGhNGmG8XjL9?si=srwcsEMCRkK3v2xyDP2OqA
Listen to LPFaust Live on Joculation (on MSP Waves)
Joculation is hosted on Discord in the MSP Waves Server every Friday (8:00 PM – 10:00 PM MST/9:00 PM – 11:00 PM MDT/Saturday 3:00 AM – 5:00 AM UTC)
Listen Live http://mspwaves.com/home/listen/
…or better yet….
Listen Live and Join the Chat on Discord https://discordapp.com/invite/dpGVBcy
Keep up to date with all things LP on Twitter (@FaustLp)