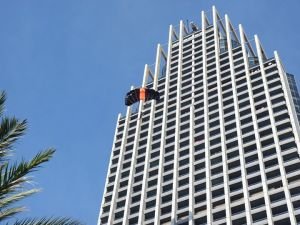 The competition returns one more year to the Gran Hotel Bali Benidorm with a higher influx of jumpers than of previous editions. More than 20 international B.A.S.E jumpers gather at this extreme sport event.
Base jumps with a single parachute in the back to have the best opening angle in a few seconds and land in the center of the target on the ground.
Only the best in the world are able to obtain the best scores while maintaining safety on this challenge that is the Grand Hotel Bali.


Dates:
22 September 2017. 07:00 - 17:00
23 September 2017. 07:00 - 14:00
Link: https://www.blevley.com/events/grand-finale-bas…wc-2017-benidorm/