All the stars come out at the 2nd Black Magic Awards 2018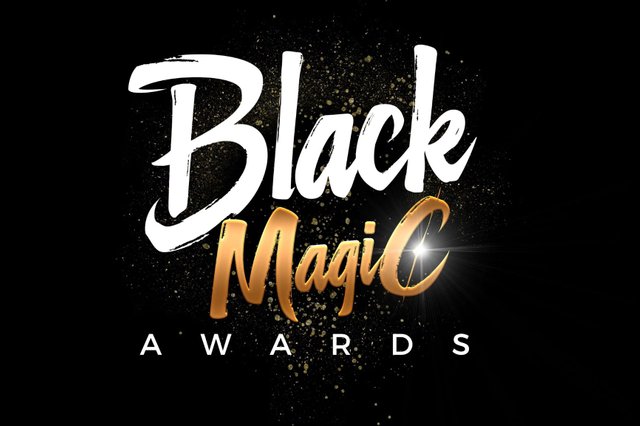 Emeli Sandé, Angellica Bell, Munroe Bergdorf, and Lisa Maffia lead the list of incredible honourees who turned out for the second annual Black Magic Awards.
Founded in 2017 by Comedian, Actor and Producer Kojo Amin and Editor and Entrepreneur Annika Allen, the Black Magic Awards is a celebration of unsung black and women of colour high achievers in the creative media sector. The awards which took place at The Criterion Theatre, in London's west End.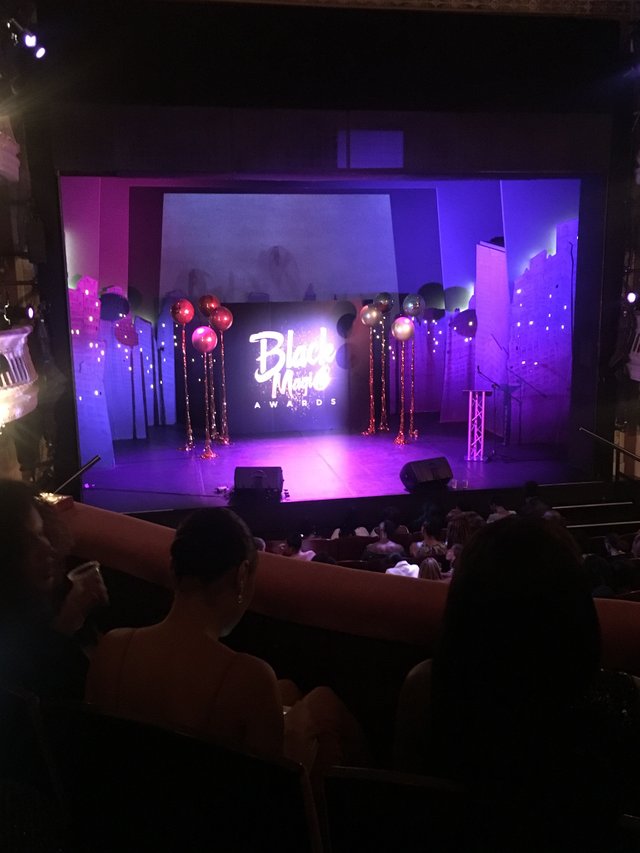 In its second year, we were invited to see the awards show for the first time. And we were not disappointed! The show was expertly hosted by Remel London and saw 16 incredible women honoured as well as some top-line entertainment.
Having been to many awards shows there are times when they can become tedious and receptive. I'm happy to say that this wasn't the case due to the outstanding entertainment which was held between awards categories. Opening with a gospel choir to set the tone was great as they sang popular songs well known by the community audience.
Judy Love really brought the house down with a routine which the audience could appreciate from a cultural perspective! For me, however, the stand out arts was the spoken work artists Chyper whose poetry section was truly creative and beautifully delivered. Each member delivered a heartfelt set on everything from victory over domestic abuse to spiritual verses on womanhood. A great way to showcase this type of creativity.
Classic violinist Just Kemi also took to the stage with her unique combination of modern music fused with classical pieces which made for a fresh and interesting musical set. Lovely work.
Of course, the best thing about the awards was seeing the women who were able to accept their awards and for us the audience to hear about their work. These women have been working away in the background for many years not only homing and refining their craft but giving back and supporting their community while doing so.
Kicking off the night of honourees, broadcaster and journalist Brenda Emmanus and Eastenders actor Ricky Norwood awarded presenter and 2017 Celebrity Masterchef winner Angellica Bell with the TV Personality Honour. In an emotional acceptance speech, Bell thanked all those who had supported her throughout her career in TV and acknowledged she was a role model for young women trying to establish a career in media.
Comedy Honoree, Gina Yashere said:
[It was] a night of fantastic performances, love, power and heartful speeches – I don't regret flying to London early for this event!"
After finding success in the UK as one of the top female comedians, Yashere, who is of Nigerian origin, moved to the US 8 years ago and has since fronted her own Netflix Comedy Special.
The red (or black) carpet we should say, saw model and presenter Annaliese Dayes, former X Factor contestant Jahmene Douglas, Rapper and Writer Akala and many more.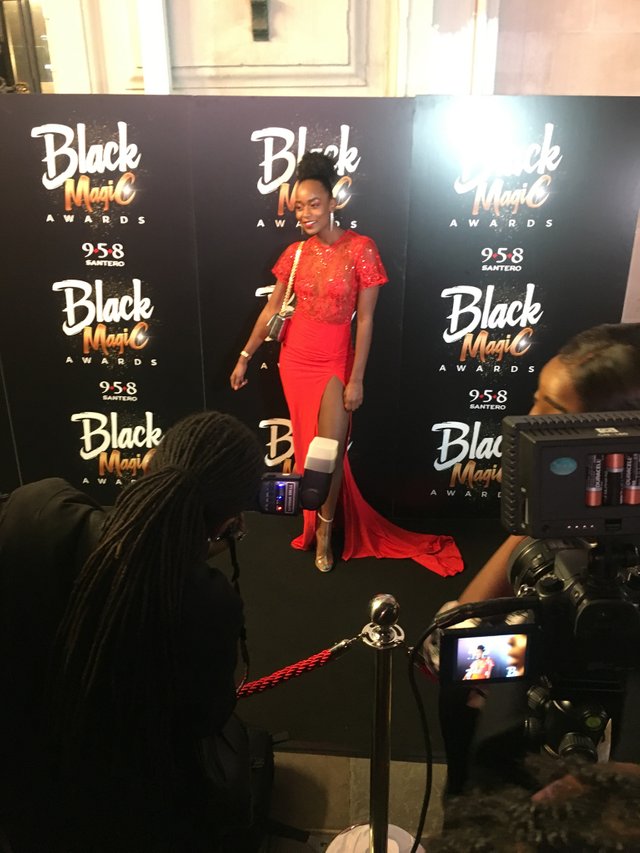 Full list of winners below:
AWARD WINNERS:
Icon Honour - Emeli Sandé ( Singer / Songwriter)
Inspiration Honour - Yolanda Brown ( Saxophonist)
Comedy honour - Gina Yashere ( Comedian )
Media Mogul Honour - Vannessa Amadi ( PR)
Sporting Honour - Eni Eluko ( England / Juventus Footballer)
Acting Honour - Ellen Thomas ( Actress)
TV Personality Honour - Angellica Bella ( Presenter)
Brand Honour - Carla-Marie Williams ( Beyonce Singer/Songwriter & owner of Girls I Rate)
Music Honour - Lisa Maffia ( Rapper / Song writer)
Radio Honour - Angie Greaves (Radio presenter)
Community Champions - Joanna Abeyie ( Diversity & Inclusion) Vanessa La Rose (Bookshop Owner) Patricia Ann Hewitt ( young women's charity owner)
Beauty & Fashion Honour - Jourdan Dunn ( Model)
Influence honour - Taponeswa Maguva (PR)
The Impact Honour - Munroe Bergdorf (Activist)
International Honour - Tiffany Haddish ( Actress / Comedian)
For more on the awards and the black magic Network follow them on social media for news and updates.
Twitter: https://twitter.com/theblackmagicnw?lang=en
Facebook: https://www.facebook.com/theblackmagicnetwork/
Instagram: https://www.instagram.com/theblackmagicnetwork/?hl=en
A great event and we look forward to working with the Black Magic Awards team next year.
Follow us on Twitter: https://twitter.com/VINE_Creatives
See more of our creative and curated images on Instagram: https://www.instagram.com/vinecreatives/