Hello Steemians!
We picked top 5 blockchain events for you for this week (Jan 29, 2018 - Feb 4, 2018). Let us know which of them you like and where you'd like to go in the comment section below!

29-30 Jan. 2018 – Amsterdam, Netherlands  
The amount of adherent of decentralization is growing up, hurry up and become a part of it now at Crypto Economy World Tour Amsterdam. The conference is intended to attract a lot of investors and connect them with interesting projects of the cryptocurrency world. If you want to know how to plan a successful ICO, you can visit this event and get knowledge that is needed.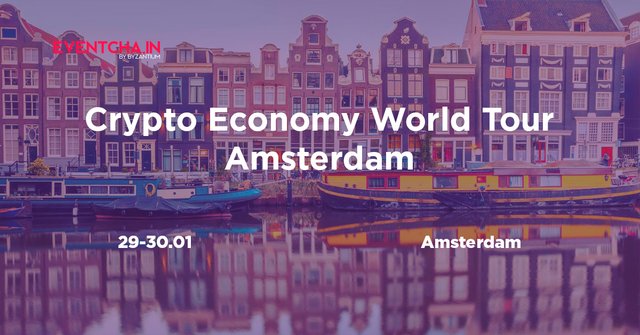 30 Jan. 2018 - Frankfurt, Germany 
It will be useful workshop, which will show future perspectives of blockchain technologies. The masterclass will gather people that want to know how to choose a right way in the thorny world of blockchain. This event can help you to get actual information, which will help to improve your business.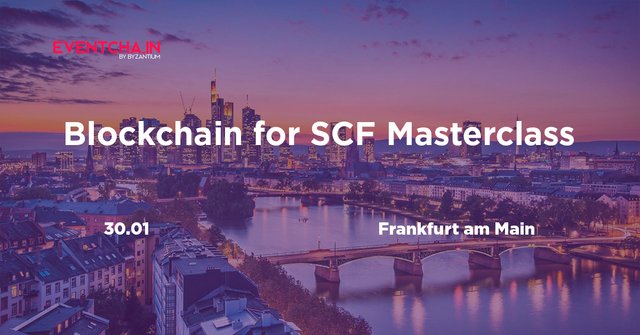 30-31 Jan. 2018 - San Francisco, CA
This conference will be organized by Neo Smart Economy. It will bring NEO community together and will be a perfect place to present innovative ideas and projects. Join this event to learn about the existing and upcoming NEO based projects and meet leading developers from different parts of the world.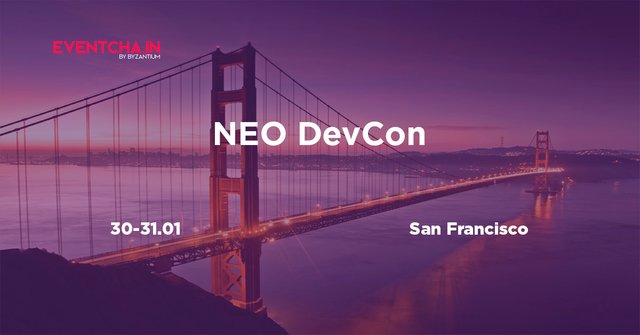 30-31 Jan. 2018 – Paris, France  
More than 200 speakers and 2000+ delegates from 45+ countries are going to take part in Paris Fintech Forum, which will take place on January 30th-31st. It will be the largest fintech event of this month. The schedule of this event is very intensive and a work flow will be interesting and profitable.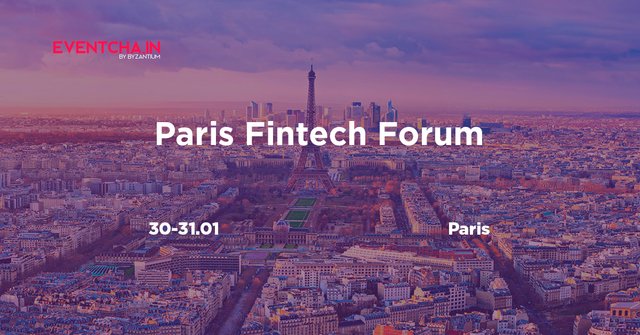 4-6 Feb. 2018 – Singapore 
Blockchain Economic Forum 2018 will be held in Singapore on February 4th-8th. Leaders of the new economy will represent a huge amount of ideas. Schedule of the event makes perfect correlation of work and rest time. It will be a great opportunity to find new ideas and realize them in real life.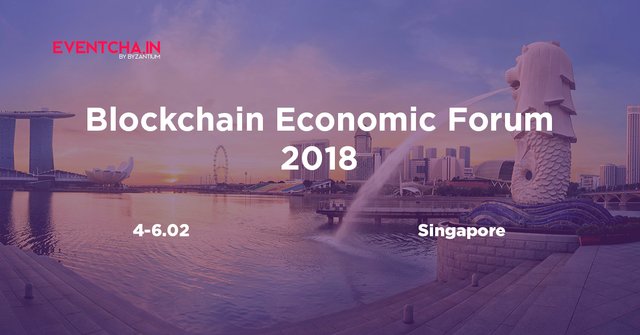 Check out our website for more info: http://events.bzntm.com/
Don't miss any news! Stay in touch with @eventcha1n in our social media channels:
Facebook: https://www.facebook.com/eventcha1n
Twitter: https://twitter.com/eventcha1n
Telegram: https://t.me/eventcha1n